A woman dubbed the "wedding thief" after carrying out a string of audacious robberies has been convicted in Ghana of stealing £5 000 from a couple at their wedding reception.
Emelia Appiah, described as a specialist in wedding thefts, stole cash gifts from a newly married couple in the west African country's capital city by impersonating a member of the team in charge of the gift table.
In an audacious move, Appiah is reported to have gone to the bride's house on the morning of the wedding in April under the pretence of being part of the team to dress her. The prosecutor, Inspector K Nyadikor, told the Accra circuit court Appiah was turned away because the bride was already dressed.
Nyadikor said Appiah later followed her to the church where the wedding was taking place in South La – a residential area in Accra – and impersonated another woman who was part of the team in charge of the gift table.
Church clerks, fooled by Appiah's impersonation, then gave her access to the gifts, including envelopes containing £5 000 cash.
Appiah is believed to have used a similar tactic on several previous occasions, including one wedding where she impersonated a wedding planner.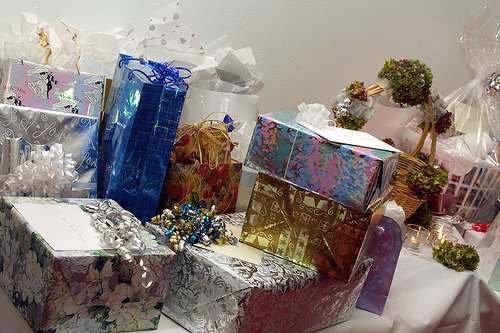 Cash gifts and large, fluid guest lists are common at Ghanaian weddings, making them attractive targets for creative thieves.
In January Nana Sakyi Essel (18) was arrested at a wedding in Kumasi, capital of Ghana's Ashanti region, wearing a grey suit and presenting himself to the bride's family as one of the groom's cousins in charge of the gifts, until he aroused one of the guests' suspicions and the police were called.
He was later discovered to have stolen from at least one previous wedding in the city.
In 2010 Francis Degraft Johnson (26) stole about £500 from his friend's wedding after he was asked to deposit the gifts in a bedroom at the wedding reception but made off with the cash instead.
Afua Hirsch for the Guardian