Despite Africa's impressive economic growth, it's clear from the way people talk about and do business on the continent that views of Africa have not changed dramatically in the past 20 years. Some views are excessively positive, others overly negative. Both are equally harmful. We – that being me, my husband Matt and our friend Ishtar Lakhani – think it's high time that changed. And so an idea was born – to do something to make people see Africa differently.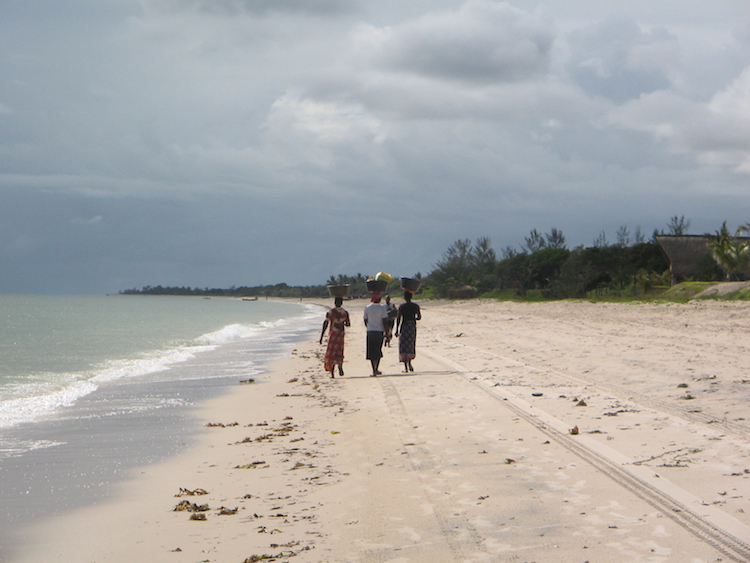 Having lived in three African countries – Ghana, Kenya and South Africa – and traveled or worked in another 20 between us, we learnt the hard way how narrow our view of the continent was. We now know that different size and colour condoms are required in even neighbouring countries. We know that a marketing campaign that was successful in one country can fail in another simply because the model wasn't wearing shoes, and in that country only prostitutes don't wear shoes.
We've learnt that differences go deeper than belief systems and languages, and similarities are not neatly contained within the arbitrary lines on maps. The treasure chest of cultures that exists on the continent requires more understanding and respect.
But what would be the best way to share these lessons? The most obvious way would be to illustrate that Africa is a continent of 54 diverse countries and to show as many countries as possible in as much detail as possible. We believe achieving this could be as simple as getting in a car and driving as far as time and money would allow.
This would give us access to some of the many unsung, self-funded projects that sustain thousands of people each day, allow us to learn about some of the cutting-edge technology that is helping to push the continent forward and, best of all, meet lots and lots of people. It's these details that we believe could help all of us see Africa differently.
So that's what we're going to do: three friends, 24 countries, 165 days and 30 901km.
From the 5 October 2013 Ishtar Lakhani, Matt Angus-Hammond and I will be driving from Tsitsikamma in South Africa to Tataouine in Tunisia, via the southernmost and northernmost points of the continent with detours to the east and west coasts.
Along the way we will share as many pictures and stories as we can of the things we will see and learn, whether it be the story of a start-up entrepreneur, a trail blazing eco-tourism initiative or an incredible human being whose name we should all know.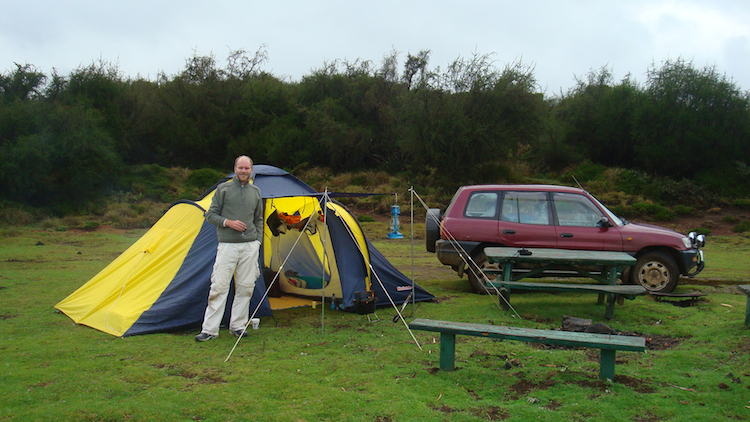 We'll send updates via Twitter, our Facebook page, website, a weekly blog here on the Mail & Guardian's Voices of Africa site and through as many other channels as we can along the way.
We also hope that our journey will make a difference to the people we meet along the way. One of our team is doing a master's degree in food security and the other two have been part of a successful food garden in Orlando West, Soweto for eight years, so it made sense to take advantage of this experience.
So in addition to our #seeAfricadifferently campaign we will be planting 45 food gardens – an average of two per country – en route. The seeds and water-carrying equipment for this initiative will be purchased with R61 050 raised via Thundafund, Africa's first crowd-funding platform, over a 60 day period.
Volunteers are being sourced via social media and experts all over the continent are generously giving us their time to make sure this has the best chance of succeeding. We know the gardens won't all survive and that if we go back in two years some may no longer exist. But we also know that with the right people involved, within five years a single garden could be feeding an entire school of 60 staff and children daily.
Preparing for this trip has already taught us many lessons and the only thing we now know for sure is that while we don't know what we're in for it's sure to be one heck of a journey. We hope you'll join us for the ride
Tracy Angus-Hammond is a disabilities activist and social researcher with a passion for convincing others to see Africa differently. She volunteers at Nkanyezi and occasionally contributes to Africa: The Good News. She is also the owner and manager of a research consultancy, Angus Hammond Africa. Tracy has lived, traveled worked in more than 20 countries in Africa. Follow her on Twitter or visit the T2T website for more details on the trip.