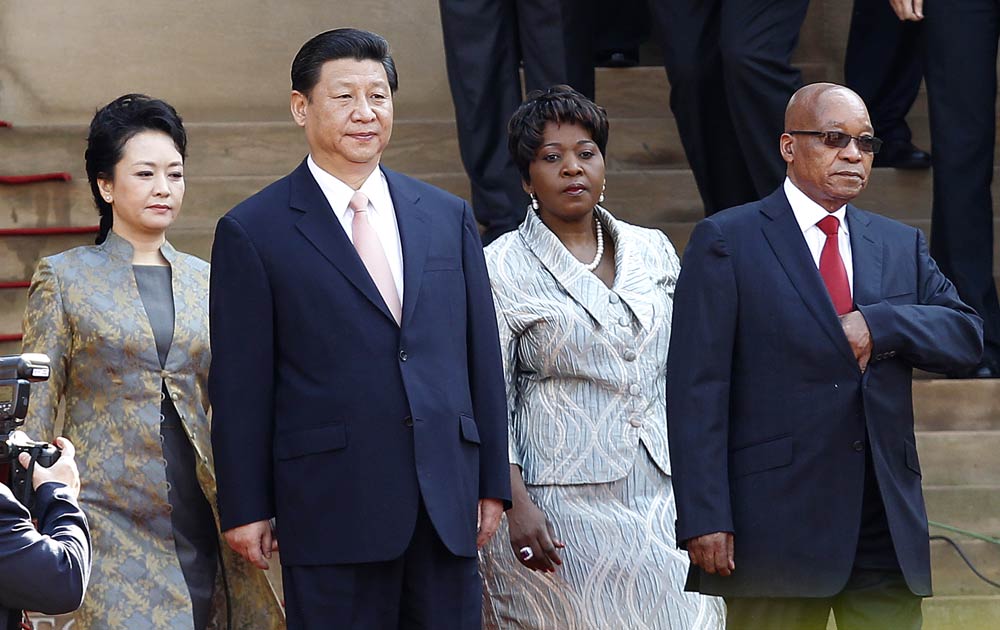 More than half of China's foreign aid of over $14-billion between 2010 and 2012 was directed to Africa, the government said on Thursday, underscoring Beijing's interest in the resource-rich continent to fuel its economy.
Some Chinese projects have attracted attention for China's support of governments with poor human rights records and lack of transparency, such as Zimbabwe, Sudan and Angola.
It provided no breakdown of aid recipients or any yearly figures. In 2011, China put its total foreign aid over the past six decades at 256.29-billion yuan ($41.32-billion).
While the number pales in comparison with the United States' foreign aid, which is about $46-billion for fiscal 2015, China says its aid has no political strings attached, unlike many Western countries.
"China adheres to the principles of not imposing any political conditions, not interfering in the internal affairs of recipient countries and fully respecting the right to independently choose their own paths and models of development," the government said in a policy paper.
Aid was given in the form of grants, interest-free loans and concessional loans, the policy paper said, and nine countries, including Equatorial Guinea, Mali and Zambia had been forgiven a total of 1.24-billion yuan in mature interest-free loans.
Criticism
Some in Africa say many Chinese projects benefit local people little, with materials and even labour imported directly from China. Dam schemes have proven divisive too.
China's close links with oil-rich African states, including Sudan and Angola, have fuelled criticism as well that Beijing only cultivates relations to secure access to energy and raw materials to power its surging economy.
The Foreign Ministry said China's relationship with African nations goes well beyond its quest for resources and encompasses agricultural, health and infrastructure-related projects.
"China's co-operation with Africa is far from being limited to the sphere of natural resources," ministry spokesperson Hong Lei told reporters. Foreign aid "is an important manifestation of China's international responsibility".
The paper made no direct reference to such criticism, but said China was dedicated to helping economies boost their ability to export by providing infrastructure like roads and railways and by pursuing a policy of aid for trade.
In one project, it said, Chinese experts trained 500 Liberians to weave bamboo and rattan into products they could sell.
"This programme has not only created jobs, brought the locals more income and lifted them out of poverty, but also boosted the bamboo and rattan industry in the country," the paper said. ($1 = 6.1962 Chinese yuan)