My friend Sedimale recently signed up for Chinese language classes at the University of Botswana, figuring it would be an interesting challenge to add another language to her multilingual ambitions. "I might even wind up as a Mandarin teacher, go on a work exchange programme and move to China and find myself a nice Chinese husband," she told me half-jokingly. Several lessons later, she seems to be having the time of her life. Apart from the empowering experience of learning a new language, she has made new friends from diverse backgrounds and her world has opened to a different culture.
A decade ago no one would have imagined that Mandarin Chinese would be a popular language to learn in Botswana. Nowadays it is fast gaining popularity in urban areas, with both the young and old vying for a place in the evening and weekend classes at the University of Botswana in Gaborone.
Due to China's evident growing economic influence and the large number of Chinese in the country,  many Batswana are opting to learn more about the country, its culture, history, lifestyle and of course language, especially as there are many opportunities for cross-cultural exchanges.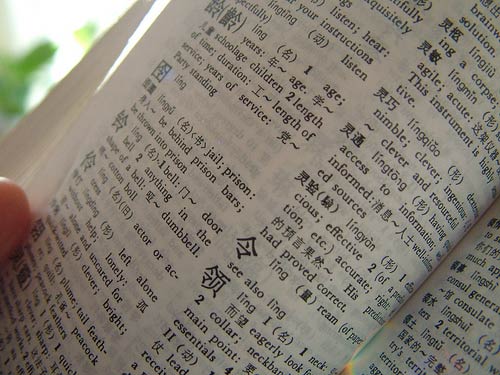 Botswana and China share good economic ties and a cordial friendship. China is Botswana's third largest trade partner and one of the country's big diamond consumers. In 2009, it was an estimated that about 6000 Chinese have made Botswana their home, with most of them settled in urban areas where they operate their businesses from. The Chinese are major players in the local construction, manufacturing and service provision industries.  In the past, China, through the local embassy, has constructed two primary schools and a multi-purpose youth centre. Earlier this year, China donated R100-million to Botswana for the implementation of various projects. One of them is the Community Natural Resource Management programme, which offers community-based organisations training, mentoring and coaching on resource management.
But away from official visits and trade agreements, the ties between the locals and the Chinese who live here aren't that clear. There's often a communication breakdown as many Batswana are not fluent in English, while the Chinese here only speak Mandarin. The language barriers have made it difficult for both parties to establish friendships and easy relations. Although they are often accused of selling cheap products, most of the Chinese-owned stores target low-income earners, and prices are often linked to the quality of the sold product. Even neighbouring Zimbabweans who work and plight their trade in the country regularly purchase goods from the Chinese stores here to re-sell at home.
There's no shopping complex or mall in Gaborone that does not have a Chinese store. Most of them sell everything from green tea to hair pieces, clothes, shoes, bags and beauty products. There's a local joke that the only thing you can't get from a Chinese store is a baby!  The prices are usually low but bargaining is the order of the day. I have often bought my son toy cars and dresses for myself after negotiating a discount of 5 to 10 bucks per item.
The Confucius Institute at the University of Botswana, where Mandarin lessons are taught, opened in 2009. It now has 10 teachers, several volunteers and over 2000 students. To date, it has awarded 60 scholarships and a further 260 are expected to be rolled out between 2013 and 2016. Chen Zhilu, director of the institute, has confirmed the high demand for Chinese language lessons. Chinese is also a language option in the university's BA Humanities programme and is one of the 25 top-ranked courses.
Learning Chinese in school is also an option – the institute has sites in two revered private schools, Westwood and Maru-a-pula, and there are plans to open sites in public schools too.
I will be taking up Chinese lessons next semester. In the meantime, my friend Sedimale has been teaching me the basics every time we meet. A few days ago, I caught my partner off guard when I clasped my hand to my heart and declared: "Wo ai ni" ("I love you" in Mandarin). He gave me a blank stare but this could all change in the next few months if I can convince him to join me in this linguistic adventure.
Keletso Thobega is a copy editor and features writer based in Gaborone, Botswana.