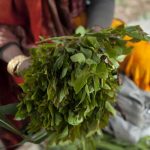 How Britain's khat ban devastated an entire Kenyan town
In a quiet and unassuming town tucked away in a hilly part of eastern Kenya, the British home secretary Theresa May's name is spoken with barely concealed anger. Since her role in the ban of the town's most valuable export, ...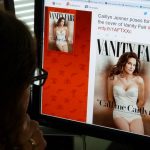 Does Caitlyn Jenner's story mean anything for Nigeria's Yan Daudu?
To understand the tasteless comedy that was the larger Nigerian reaction to Caitlyn Jenner, the woman Bruce Jenner introduced to the public on that iconic Vanity Fair cover, post-transition, you first have to understand the place of comedy in the country. There is a lot that comedy placates in Nigeria. That we can laugh at …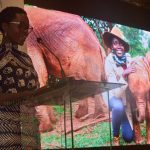 Lupita Nyong'o joins fight to save Africa's elephants
Oscar-winning actress Lupita Nyong'o has returned home to Kenya to spearhead a new campaign to stop the record slaughter of elephants for their valuable ivory. More than 30 000 elephants are killed every year to satisfy demand for ivory in China and the Far East where it is worth more than $2 000 a kilogramme. …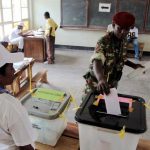 Burundi: key facts about a troubled country
The small, landlocked African country of Burundi holds parliamentary and local elections on Monday after weeks of unrest, recalling its long history of conflict and ethnic massacres. Opposition parties are boycotting elections – including a presidential vote due July 15 – saying that it is not possible to hold a fair vote. The African Union …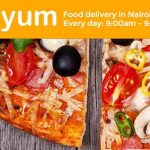 5 on-demand startups going big in Africa
On-demand – think Uber and taxi-hailing apps – is huge worldwide. In the United States, the on-demand economy is booming, with funding for the sector reaching almost US$10 billion since 2010. There is increasing evidence this process is happening in Africa too. Uber, active in Africa in Kenya, Nigeria and South Africa, gets most of …
Voices of Africa Multimedia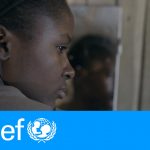 Ebola: Getting to zero cases
The Ebola outbreak has slowed across West Africa but every new infection continues to threaten millions of lives. This fatal disease claimed 7 000 lives by the end of 2014 in just Guinea, Liberia and Sierra Lione. Overcoming this complex emergency challenged governments and international aid organisations and brought fear to the rest of the …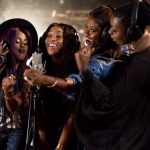 Poverty is sexist, sing seven African performers in protest
Singers Victoria Kimani from Kenya, South African Judith Sephuma, Waje from Nigeria, Vanessa Mdee from Tanzania, Arielle T from Gabon, Gabriela from Mozambique and Selomor Mtukudzi from Zimbabwe have now recorded Strong Girl to address the gender inequality that they believe goes hand-in-hand with poverty. The song is inspired by a recently released report by …