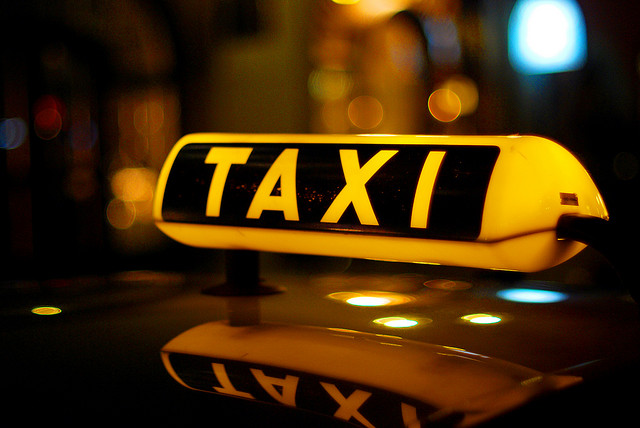 Swarming the streets of Togo's capital Lome, thousands of motorcycle taxi drivers are just some of those left behind by the recent economic growth spurt in the crushingly poor nation.
Some have college degrees and work multiple jobs but still take home as little as $1.60 a day transporting passengers in the west African country that is gearing up for presidential elections on Saturday.
"There is no work," said 31-year-old Gabriel, a driver who holds a high school diploma. "Everyone is a motorcycle taxi driver. There are thousands of them – too many."
While Togo now hits six percent economic growth per year, more than half the country of roughly seven million survives on less than $1 per day as the nation claws its way back from 14 years of international sanctions.
"Young people are being suffocated by unemployment in Togo," said Maurice Toupane, a researcher at the Institute for Security Studies in Senegal's capital Dakar.
"Many young people are leaving the country for Nigeria and the holders of university degrees find themselves driving motorcycle taxis."
The drivers – known locally as Zemidjan or zem – do not own their bikes, instead they  have to slowly pay back the cost.
It is no easy feat to come up with the money on what the drivers make. They might earn about 7.50 euros per day, but three euros goes on paying for the bike and three more on fuel.
On the really lean days they can dip into the community fund called a "tontine" that aims to help people take home 1.50 euros to their family every night.
For many drivers, the motorcycle taxi is their second job. Among the 15 or so drivers waiting for customers in Lome one day recently was a woodworker, a tailor and a cobbler, who was putting a new sole on a shoe.
Unemployment
The thaw in Togo's economy began with the country's current leader, President Faure Gnassingbe, who is running for a third five-year term.
He took over in 2005 after the death of his father Gnassingbe Eyadema, who had ruled with an iron fist for 38 years.
During Eyadema's reign the European Union suspended aid in 1993 in response to a "democratic deficit".
The gross national product, life expectancy and the number of children at school all dropped during that period and state businesses were left abandoned.
In that era "the country was bled dry by 14 years of international sanctions," said Kako Nubukpo, Togo's minister of long term strategy.
The money began to flow again in 2007 when the EU decided Gnassingbe possessed "good will", after reforms leading to press freedom, multi-party politics and abolition of the death penalty.
Gnassingbe has taken a proactive approach by cleaning up public finances, embarking on large infrastructure projects and offering free primary school, all things that he has reminded people of during the election campaign.
Additionally, the GDP has doubled in 10 years and public debt has remained relatively low.
But the improvement in the economy cannot hide unemployment that is close to 29 percent, with a majority of young people out of work, said Nubukpo.
And those gains that have been made – driven by commodity prices – are mostly benefiting the wealthy, according to the United Nations.
Two-thirds of Togolese, meanwhile, still make their livings as subsistence farmers.
The majority of the motorcycle taxi drivers are in their 20s, reflecting the demographics of a country where three quarters of the population is under 35. The nation doubles in size every 25 years.
"It's a sprint between the speed at which our society modernises and its capacity to include young people," Nubukpo said. "We must give some hope to young people otherwise we run the risk of a social explosion."