We Need New Names by NoViolet Bulawayo and Ghana Must Go by Taiye Selasi are two highly anticipated books by debut novelists. Bulawayo won the 2011 Caine Prize for African Writing for her short story "Hitting Budapest" about a group of children navigating life in a Zimbabwe shanty town. Read it here. She turned it into a full-length novel, which I was fortunate to get an advanced reader copy of. The book is scheduled to be released on May 21.
I first encountered Taiye Selasi on a radio interview. She shared her experience of meeting renowned author Toni Morrison who encouraged her to write after she shared her love for the craft with her.  Her first short story "The Sex Lives of African Girls" was published in Granta in 2011 and featured in The Best American Short Stories of 2012. Ghana Must Go has generated a lot of hype in the literary world thanks to rave reviews by Morrison and Salman Rushdie.
A common thread in Bulawayo's and Selasi's novels is the issue of home. Where in the world do the characters fit in; where do they call home? Both writers show how immigrants fit in (with mixed results) when they move to America, and how they relate to the folks they left the longer they stay away.
We Need New Names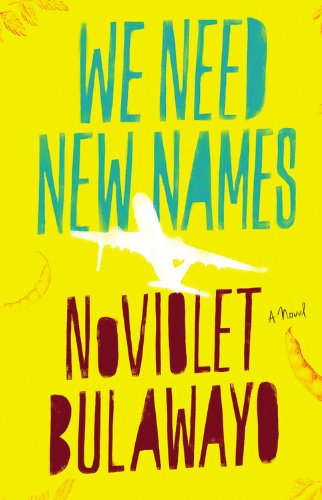 The story is told from the point of view of 10-year-old protagonist, Darling. We first meet her and her friends Bastard, Chipo, Godknows, Sbho, and Stina as they cross a forbidden road which takes them from their shanty into a nice suburb called Budapest. She describes Budapest as having big houses, with satellite dishes on the roofs, neat gravelled yards, tall fences and huge trees heavy with fruit. And for this group of hungry children, it's the fruit they're after – guavas. Though they know not to overindulge due to the resulting constipation, they still do because the guavas are the only way to kill the hunger.
As each day passes every one of them shares their dream of leaving for a better place. Times are tough in Zimbabwe; economic and political instability have rocked the foundation of many people's lives. Jobs and money are scarce, and those with means (or sheer courage) have fled, often leaving behind the elderly and the very young. Darling's dream is to go to America, to be with her Aunt Fostalina. Her friends mock her, saying this will never happen but she hangs onto it against all odds. They each hang on to the promise of a better future, elsewhere.
Darling eventually gets her chance to move to America but not before bearing witness to some pretty grim happenings that could have been pulled from the front page of Zimbabwean news dailies. These would otherwise be painful encounters to describe but Darling's naïveté and innocence take away some of the ugliness.
In the second half of the book, Darling is now in America living with Aunt Fostalina and her family. She bears the bitter cold winters and homesickness with a shocking level of maturity for someone her age. She reasons that she can deal with the snow and the absence of her closest friends because at least she has food, lots of it, and all kinds of it. Here, she doesn't go hungry.
Though she struggles to make friends due to the typical, idiotic behaviour of school children, who make fun of others for looking and sounding different, she remains focused and adjusts quite admirably to her new life.
As time passes, the more she adjusts to America, the further she drifts from Zimbabwe and the people she left behind. This guilt eats away at her, and she becomes exiled in a sense.
Overall, this is an enjoyable book. Bulawayo does a good job of illustrating the effects of poverty on a nation's psyche, the alienation felt by those who make the difficult decision to leave home, and their longing for home.
I had some minor quibbles. There are some areas of the book, particularly in the second half, that I felt could've been touched on better and perhaps even tied up a little neater for better flow. It felt a little disconnected at times and took away some of my enjoyment.
However, if this book and its writer has been on your radar, definitely give it a try.
Ghana Must Go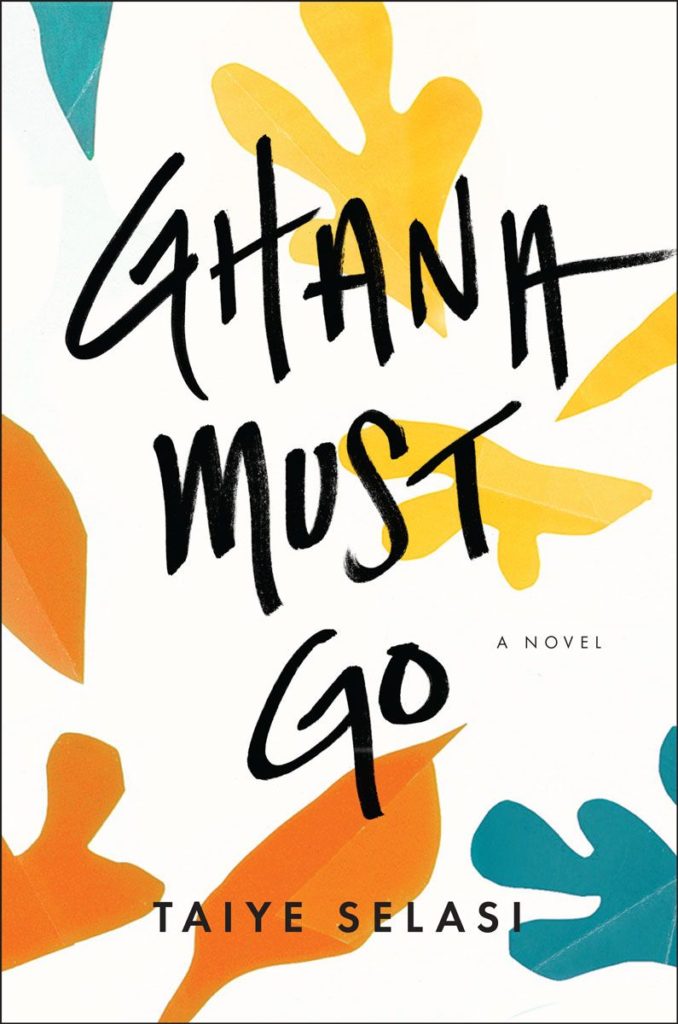 "Kweku dies barefoot on a Sunday before sunrise, his slippers by the doorway to the bedroom like dogs. At the moment he is on the threshold between the sunroom and garden and considering whether to go back to get them. He won't."
These are the opening lines that introduce us to Kweku Sai, "a renowned surgeon and failed husband". It is through his dying that we learn about him and the family he leaves behind.  In this three-part story, Selasi goes back and forth in time unravelling the tale of the Sai family.
As a young man, Kweku leaves Ghana on a scholarship to attend medical school in the US. In New England, he meets and marries Folasadé (Fola), a young Nigerian émigré. Fola abandons her dream of attending law school with the understanding that supporting Kweku's dream is enough. Together they have four children – Olu, Taiwo, Kehinde and Sadé (Sadie).
Their story is typical of most immigrant families in the country: both parents working extremely hard to make ends meet while demanding academic excellence from their children so as to escape the traps of poverty with which they are all too familiar. Kweku loves his children but he struggles to understand and relate to them. His duty is that of a provider, not a friend or confidant. When the eldest three children are in their teens, an unfortunate situation spirals out of control and Kweku leaves. Fola must regroup, pick up the fragments and forge ahead.
The second part of the novel focuses on how Fola and her children, now adults, react to Kweku's death. Each of them carries painful personal secrets. These secrets, like boils, are painful and need to be lanced and drained before healing can begin.
In the third part of the book they all agree to travel to Ghana (where Fola is now living) for Kweku's funeral. Though not easy, their time there allows them to finally deal with the emotional fallout of events that have held them back for so long.  This time is fraught with incredible pain, confusion and mistrust but ultimately they emerge better from it. Kweku's second and final departure brings his family together again in every sense, in contrast to his earlier exit which fractured familial bonds and sent them all reeling.
Selasi's writing is enjoyable, poetic and quite dense, but at times the writing gets in the way of telling the story. Since the story unfolds through flashbacks, it's often hard to follow who the speakers are and what exactly is happening. This is true especially for the first part of the book, which I found to be slower and difficult to read due to the amount of detail the reader has to wade through.
With the added psychological dimensions given to each character, it's hard not to be affected by their pain and anger. My heart grieved for this family.
Ghana Must Go is definitely worth the read. I look forward to seeing how Selasi's writing evolves during her career. There is strength in it that begs for more stories.
Bwalya Chileya was born in the early 80s and raised in Malawi and Zambia. She holds a masters in business administration and works as a project manager. She reads and writes stories in her free time. Connect with her on Twitter.