Nelson Mandela was a "second Jesus" for what he had done for the world, said one of the people who had gathered outside his former home in Vilakazi Street in Soweto on Friday morning.
The former president and liberation leader passed away on Thursday evening.
"We are not here to mourn but to commemorate, honour, and celebrate him because of everything he has done," said Lerato Hlongwane of Dobsonville.
She said she felt relieved that the country's former president had died because the pain and emotional trauma the family had been going through "was too much".
"I think it was time that God excused him," Hlongwane said.
She was among a handful of people who sang and danced in the chilly weather until daylight after Mandela's death was announced.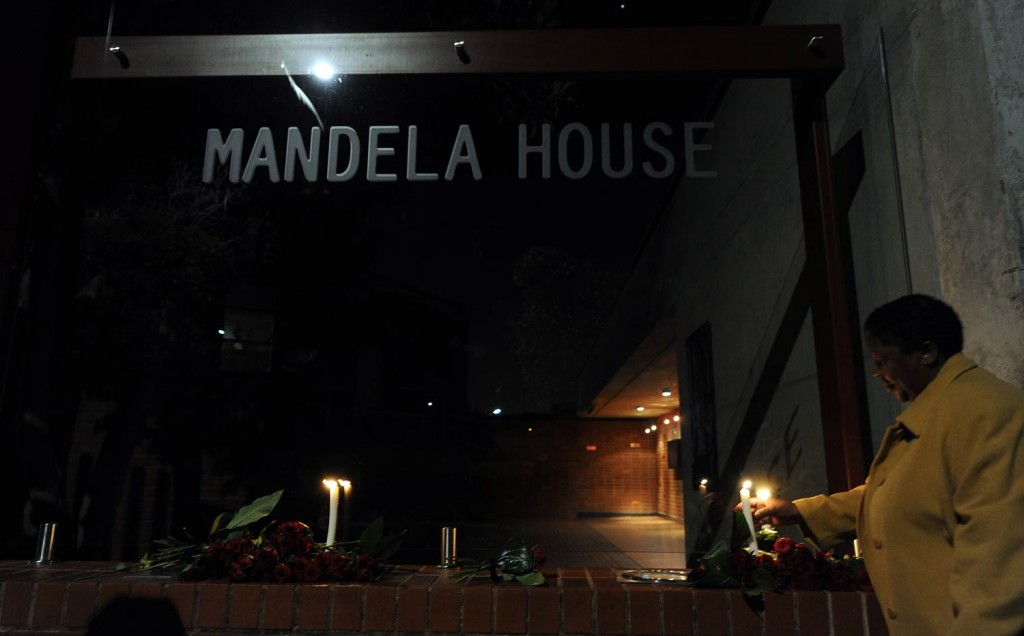 Ernestina Matshaka, a 70-year-old grandmother, brought some relief to mourners at the former president's old house in Vilakazi Street.
Matshaka danced like a youngster to a freedom song about Mandela.
"As Africans when we are happy, depressed or mourning we sing. Singing relieves us," she said.
"I am relieved that Madiba passed. It was unfair to expect him to jump out of his sick bed and run around like a boy."
Matshaka said she would be very happy if South Africans could remain calm at this time and respect the legacy Mandela left. The crowd of young and old were energised by Matshaka, dancing and singing with abandon.
Police officers in about 10 vehicles kept watch.
Candles were lit and roses placed in front of the house in Vilakazi Street that was closed to traffic.
An old man kept lighting the candles the wind blew out. Throughout the night, people passed by the house to take pictures and leave messages of support.
Ofentse Nakedi, from Rockville, decided to visit the home and leave a message before going to work.
"I am very sad. My heart goes out to the Mandela family," she said with tears in her eyes.
Nakedi said when death struck, it was custom to visit the family. "Unfortunately here you can't really go in and say a prayer so I think leaving a message is the least we can do."
Security guards at the house set up a large whiteboard for the public to write messages on.
People who had been singing fell silent when a car playing Johnny Clegg's song Asimbonanga (isiZulu for "We have not seen him") passed by.