Robert Mugabe is renowned for many things, but his starchy dress sense and Savile Row suits are considered the lesser of his crimes. And yet "dictator chic" has found a niche among young people in Zimbabwe.
Wearing a beret, T-shirt or golf shirt bearing the signature "RG Mugabe" is not only a fashion statement but an act of rebellion in major cities where denigrating "Uncle Bob" or "the old man" has almost become de rigueur.
The newest item in the collection is a cap emblazoned "1924", the year of Mugabe's birth – suggesting that, far from being a liability, the 89-year-old's status as Africa's oldest leader is a point of pride.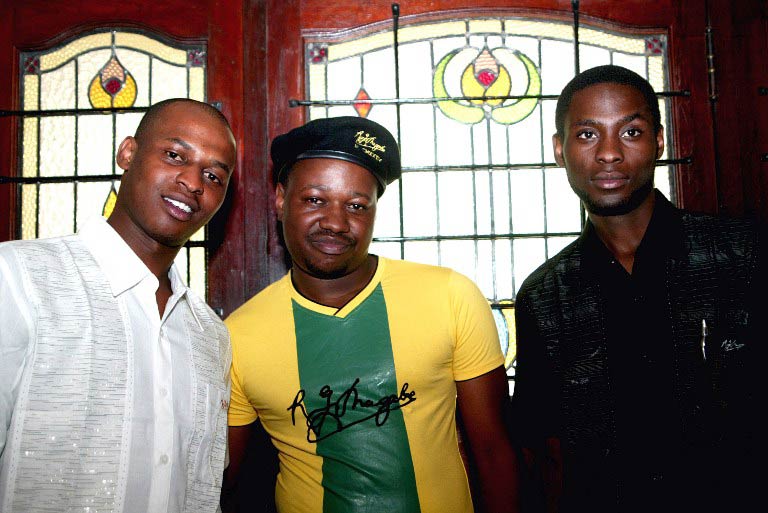 This improbable successor to Che Guevara or Barack Obama in cool iconography is the work of House of Gushungo. "It's a bit daring," says Jason Moyo, a journalist at the Mail & Guardian newspaper who last year visited Yedu Nesu, the company behind Gushungo. "It's rebellious: everyone in the cities is supposed to be against Mugabe. People don't expect urban young professionals to support him."
The design is hardly spectacular, Moyo adds, but the Mugabe signature appeals to a particular group, typically around 30 and running their own business, who feel they are doing just fine under his 33-year rule.
House of Gushungo sales have been slowly rising over the past three years. The T-shirts, starting at $10, umbrellas and other regalia were a big hit at Mugabe's Zanu-PF party's last conference. Saint Mahaka, the label's designer, told the BBC: "The young guys are into fashion. They talk about label, label, label … he [Mugabe] is already a brand himself. We decided, there is Versace, there is Polo, there is Tommy Hilfiger, people are putting on these labels, but don't know who they are and what the story is. We know President Mugabe's story, we know who he is."
But Gushungo may be a victim of its own success. Zanu-PF reportedly wants to cash in on the brand and the justice minister is seeking to patent the RG Mugabe signature. In another stunt aimed at wooing young voters born long after his liberation struggle, a new video shows Mugabe, accompanied by a hip-hop beat, putting a phone to his ear and asking: "What's up?" – Guardian News and Media 2013