In 2007, I landed my first ever job as an accounts clerk at a printing company. I hated it. It paid the minimum wage and cost me more than I earned just to travel to and from work, but I was proud of the fact that I was employed.
After I got my first payslip, my ever-cautious dad began to badger me: "Ntoks, you should bring your salary slip and bank statement so we can go through it on a Saturday afternoon. I'll help you manage your finances."
Hell no! I kept my books away from him because they were badly kept ones which would reveal some questionable wastage – a McDonald's treat for my friends, an extravagant dinner date, the occasional pair of shoes, and, uhm, splurges on a certain illegal green substance. (You'd be amazed at how active dealers' bank accounts are.)
A few months later, African Bank offered me R5 000 of credit to be paid back over three years. At R150 a month, the installments were invitingly low. At the time I earned a salary of R3 000 so I was ecstatic about being approved for credit. I felt like a real adult but ironically I ignored the common sense that supposedly comes with growing up.
There I was in downtown Jo'burg in Gandhi Square, licking a R2.50 ice cream, when an over-eager credit sales person from the bank approached me, like a dealer on Oxford Road, and told me he could change my life. I was sold. I took the loan even though I did not need it – I was merely R200 short to top up my bus tag, and all I had to do to sort this out was call my mom.
I paid off my first debt in less than the stipulated three years, before I turned 21. By this time, in 2008, South African banks were over-extending themselves and loaning to people who earned even less than I did. Newspapers ran reports of how bad debts were eroding the South African economy, and the impact of the global economic downturn on our country.
Our economy was sucker punched into a recession, but our banks managed to remain resilient. This made me optimistic. And like a junkie, I went back to credit after being clean for only a couple of months, confident that I could control myself.
But the global financial crisis of 2007-2008, considered one of the worst ones since the Great Depression by economists, had different plans for me. Prices suddenly skyrocketed and I couldn't afford what I used to. To make matters worse, in 2008 I made the bad decision to move out of home a month before securing an assistant business producer job at CNBC Africa. By then I was broke and pregnant. African Bank came to my rescue, with more than they offered me the last time! I paid rent, bought food, saved for transport, bought work outfits and booked a couple of doctors' appointments. I even sent some of this money to my grandmother.
This is where the blur and the binge began. First it was one loan, then two then three then four, all from one bank and all with different repayment amounts. I signed up with Capitec Bank who introduced itself as my savior, but I ended up owning them more than I did African Bank. FNB, too, "helped" with the overdraft facility on my cheque card but it took just a few months for them to cut me off.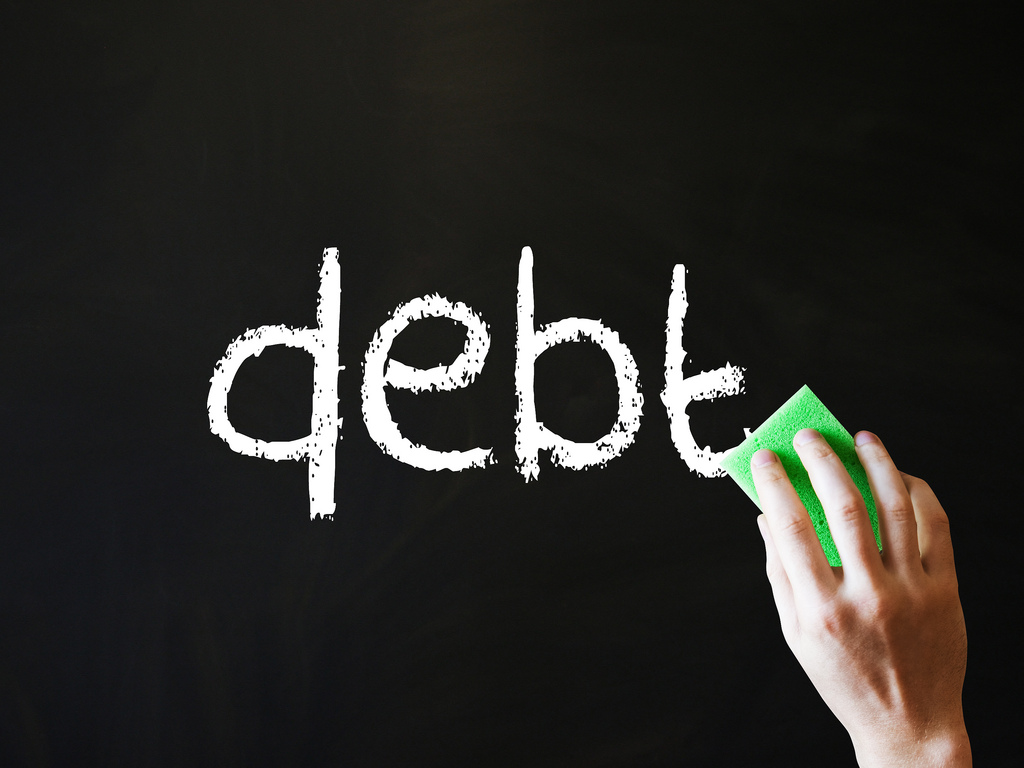 It finally dawned on me that I was deep in debt. It took a while for the depression to kick in. I am a business writer by profession; I report on economic issues and tell the world about bad business decisions and deals. I should've been smarter, and taken my own advice. At times, paranoia got the better of me. I was worried my financial situation would impact on my professional career and business reporters would gang up on me to say: "Ntokozo, we don't need you to comment on this, you have bad credit, girl. Goodbye."
I lay awake at night, eating chocolate chip cookies in bed and watching bad American reality TV shows like Money Chase, where people in huge financial trouble do crazy things to win money to pay off their debts.
This was the worst experience of my life, but it did teach me one valuable lesson: cash is indeed king. The banks usually neglect you once you become a liability to them; the friendly salesperson who helped sign you up for a loan quickly becomes your worst nightmare.
I am now slowly trying to control and erase my debt. I owe a lot of money to one bank, but rather one than three. I'm even being offered discounts on payments now (but I've learned this could be just another gimmick.)
My advice to other South Africans being tempted to spend money they don't have is, simply: don't. Save your money instead. I would never have said this five years ago, but putting away R100 instead of buying a pizza has made a big difference in my life.
Ntokozo Khumalo is a business writer, reporter, and producer. She is also the director of Hot Content Media. Connect with her on Twitter.