On-demand – think Uber and taxi-hailing apps – is huge worldwide. In the United States, the on-demand economy is booming, with funding for the sector reaching almost US$10 billion since 2010. There is increasing evidence this process is happening in Africa too.
Uber, active in Africa in Kenya, Nigeria and South Africa, gets most of the attention in this respect. Yet there are a myriad of other taxi apps, notably Easy Taxi, Maramoja, Snappcab and Taxify. Beyond taxis, however, Africa's on-demand economy is also booming. We take a look at five of the best outside the taxi sector that are making waves.
Safe Motos
Like Uber, but for motorcycle taxis, and with a twist. The SafeMotos app went live only this week in Rwanda, but with US$85 000 already secured in funding, the team behind it is already plotting expansion across the continent.
The SafeMotos app at its core is Uber, allowing users to request motorcycle taxis via their smartphone, after which they pay using automated mobile money or cash. But moving away from the Uber model, the startup has also developed a safety proposition designed to tackle the road safety issues that surround motorcycle taxis in Rwanda and elsewhere.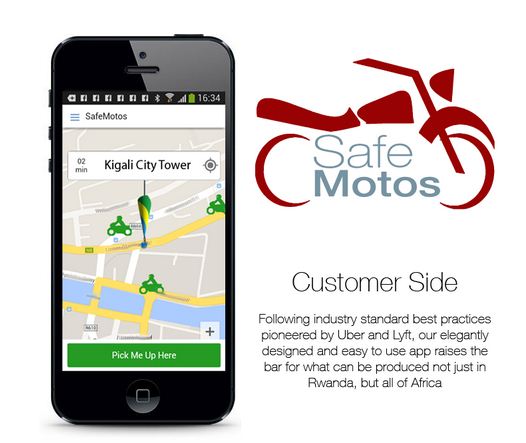 Learning from the vehicle telematics industry, SafeMotos uses a driver's smartphone to track driving habits and register data, pushing bad drivers onto the outskirts of the system. There are 20,000 motorcycle taxi drivers in Kigali, but the startup is already looking wider targeting the likes of Uganda, Benin and Nigeria.
Uganda's version of Uber for motorcycles, SafeBoda, is also paying off for both customers and drivers.
WumDrop
In South Africa, WumDrop is an on-demand couriering startup. Via web, Android app or iOS app, WumDrop allows users to request a courier. Drivers receive and accept requests, before collecting and delivering the requested item. A user is billed ZAR7 per kilometre, with WumDrop using both professional drivers and students.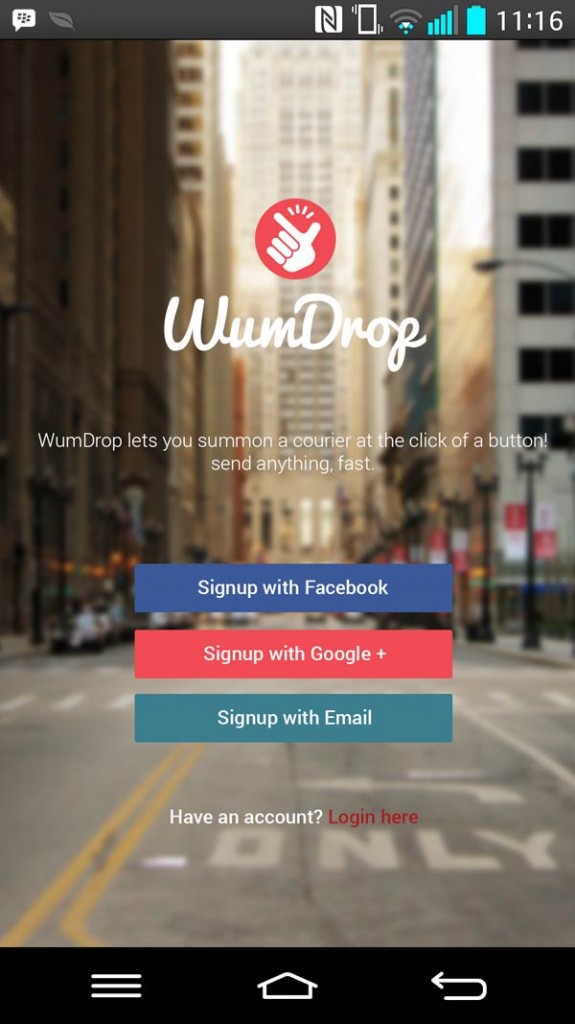 As with many on-demand startups, WumDrop has proved popular with investors, raising US$37,000. It is currently live in Cape Town and Johannesburg, but is planning on rolling out across the country.
Yum
On-demand has also made it into the restaurant sector, with hellofood getting much attention across Africa. However, more local versions exist. In Kenya, Yum has been operating since 2012. The startup allows users to order food from any of around 70 restaurants across Nairobi.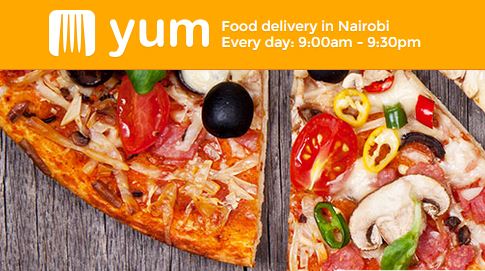 Food is then delivered to the customer's door and paid for using cash. There are benefits for both customer and restaurant owner. The customer is spared Friday night traffic in Nairobi, while restaurants are given a new marketing angle. Yum is considering branching out into supermarket food delivery as well.
Supermart
One company already active in the food delivery space is Supermart.ng, launched in Lagos, Nigeria. The startup allows users to order groceries from leading supermarkets, such as Park 'n' Shop – SPAR, MedPlus, Office Everything, Mega Plaza, 9 – 7 and Chi-Shoppe, with food then delivered to the customer's home.

The startup recently rolled out a Prime service, which allows customers to pay a lump monthly sum for their deliveries, cutting down costs for frequent customers.
SweepSouth
In South Africa, SweepSouth is tackling the country's largely unreformed domestic services industry, offering a platform that allows ​users to book home cleaning services from their ​phone, laptop or tablet. The service connects homeowners with a reliable, vetted and insured cleaner within minutes.

Cleaners on SweepSouth cost USS$3 (R38) per hour, with the startup now active in Cape Town, Johannesburg and Pretoria. It too has proven popular with investors, raising a funding round recently to accelerate its growth.
Tom Jackson is a tech and business journalist and the co-founder of Disrupt Africa.