Ng'endo Mukii is an award-winning filmmaker whose work ranges from animations to documentaries. Born and raised in Kenya, she went on to study in the UK and the US.  Last year she graduated from the Royal College of Art in the UK, producing an acclaimed animation film Yellow Fever as part of her master's thesis. In it she tackles the sensitive issue of skin bleaching and African women's self-image using hand-drawn and computer animation, pixilation and live action.
Yellow Fever: TRAILER from Ng'endo Mukii on Vimeo.
The seven-minute film is based on observations from Mukii's six-year-old niece, her personal experiences and history. The responses from her niece on the subject of skin colour and the privilege afforded to those with light or white complexions are very touching and insightful.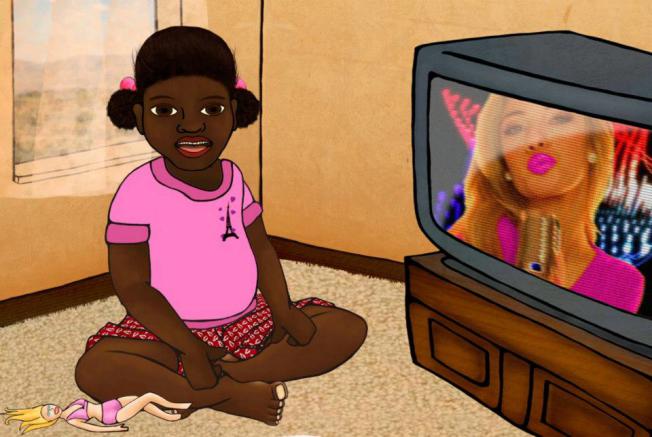 Mukii explains the inspiration behind Yellow Fever: "I am interested in the concept of skin and race, in the ideas and theories sown into our flesh that change with the arc of time. I believe that skin and the body are often distorted into a topographical division between reality and illusion. The idea of beauty has become globalised, creating homogenous aspirations, and distorting people's self-image across the planet. ​In my film I focus on African women's self-image, through memories and interviews; using mixed media to describe this almost schizophrenic self-visualisation that I and many others have grown up with."
Yellow Fever scooped the award for best animation at the Kenya International Film Festival in 2012 and the best short film award at this year's Africa Magic Viewers' Choice Awards. It will be screened at the Zanzibar International Film Festival which starts on June 29.