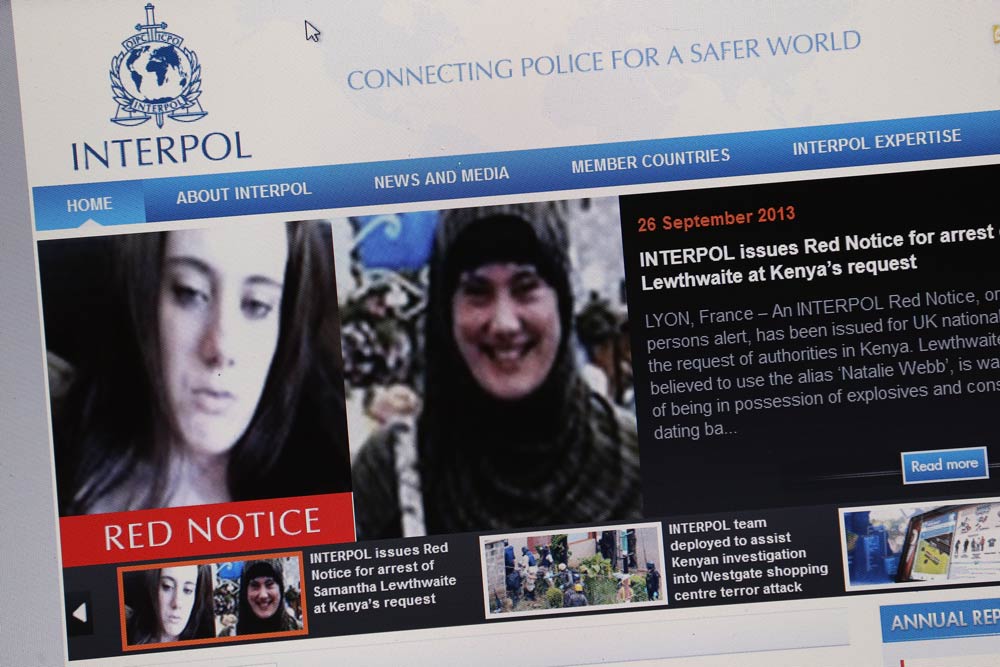 Kenya's government has offered an all-expenses-paid holiday in Kenya to a 15-year-old American teenager and her family after police mistook her for Samantha Lewthwaite, the British terrorist suspect nicknamed the "white widow".
The teenager was "harassed by police in Mlolongo", outside the capital Nairobi, "on accusations of looking like" Lewthwaite, the government said.
Joseph Ole Lenku, Kenya's interior minister, announced that "the government will sponsor a fully-paid holiday for the family" to make up for the incident and that police were also investigating.
Lewthwaite was married to Germaine Lindsay, one of four Islamist suicide bombers who attacked the London transport network on 7 July 2005, killing 52 people.
The 30-year-old Muslim convert has been linked to Somalia's al-Shabab rebels, who have launched a string of attacks in Kenya including the assault on Nairobi's Westgate shopping centre that claimed at least 67 lives a year ago on Sunday.
There has been no confirmed sighting of Lewthwaite since she gave Kenyan police the slip in Mombasa in 2011, reportedly using a false South African passport. Last month Kenyan detectives hunting her said the trail had gone cold.
She is wanted in Kenya on charges of being in possession of explosives and conspiracy to commit a felony dating back to December 2011, and is the subject of an Interpol "red notice" warrant for her detention issued at Kenya's request.
David Smith for the Guardian