This is a true story. Somewhere in Bujumbura, the capital of the small African nation of Burundi, a colonel is building his house. He has laid the foundations, put up a staircase and the exterior walls, now he is fixing a roof. The economy in Burundi, like much of the African continent, is growing, and the price of land is on the rise. But people like our colonel, employed by the public sector, don't always share in the spoils. In his case, the reward for years of distinguished service in the country's military is only a few hundred dollars a month.
But the colonel also serves on the African Union Mission in Somalia (Amisom), the UN-backed peacekeeping mission. For this he is much better-paid – earning a few thousand dollars per month. Peacekeeping in Somalia is not for the faint-hearted. Since the country descended into a more or less continuing state of anarchy in 1991, it has harboured fighting clans, factions and terrorists. Amisom forces regularly clash with al-Shabab, the al-Qaeda-inspired group behind last month's deadly attack on Kenya.
Al-Shabab are now the main cause of instability in Somalia, and instability in Somalia means instability in the whole region. Our colonel – like most people who care about security in Burundi and the rest of East Africa – is concerned about the state of Somalia. "I would like to see peace in Somalia," the colonel says. "But not yet. Not until I've finished building my house."
The truth is that instability in Somalia has costs and it has benefits. The fact that al-Shabab is able to use large parts of the country as a terrorist training ground presents a horrific cost. Not least the death of 67 innocent people at the Westgate shopping mall in Nairobi when members laid siege, gunning down families as they sat at cafes and shopped at the supermarket.
The benefits, however, are financial, immediate and far-reaching. One senior Kenyan politician told me that Somalia is a "free-for-all", giving foreign powers the legitimacy to maintain a military presence in the country and control over the lucrative trade in commodities such as charcoal – once a major source of income for al-Shabab.
And so there was little protest when European donors meeting in Brussels last month decided that the time was right to pledge an extra £1.5-billion for "rebuilding the nation", despite the fact that, according to a UN group of experts, 80% of withdrawals from Somalia's central bank are known to be used for private purposes and not for the running of government.
Former Conservative party leader Michael Howard has just spearheaded Somalia's first new oil deal, despite the widely held view that chaos still reigns in its natural resource sector. Howard, who is non-executive chairperson of new company Soma Oil and Gas, signed the deal in Mogadishu in August, months after the Somali government said the fragile state was not yet ready for oil exploration, and the UN warned such deals could "threaten peace and security".
The US has recommended the arms embargo on Somalia be lifted despite the fact that Somalia has no proper warehousing, chain of custody or management system for weapons. Recommendations that the UN conduct systematic asset-freezing of senior al-Shabab figures at the heart of the murky trade and transactions in and out of significant parts of Somalia have been largely ignored.
Into this fray steps a woman – originally from the United Kingdom – whose story as told in the British press is such an enthralling mix of the exotic, the horrific and the familiar that the ensuing intrigue can almost single-handedly power the Twittersphere. Enter Samantha Lewthwaite, aka the "white widow", a British convert to Islam whose husband Germaine Lindsay killed 22 in the London 7/7 bomb attacks. She fascinates in the way that white women who wear hijab generally do – I've seen them stared at on the tube in London – and because we still don't believe that women can be terrorists.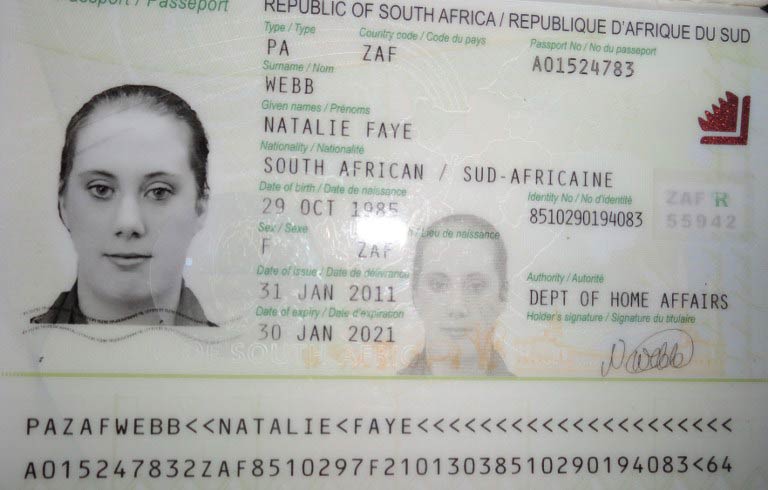 Lewthwaite has caught the imagination of the Kenyan press for some time, since police disrupted an alleged terrorist ring she was financing, but somehow allowed Lewthwaite to escape, believing she was an innocent tourist.
But far from being anything so straightforward, Lewthwaite is a series of apparent contradictions. Born in Northern Ireland, her father fought against the IRA, yet the cause she has chosen is jihadism. When Lindsay blew himself up on the Piccadilly line, she described the attack as "horrific", but it seems what she actually believes is that his act of terrorism was a sacrifice which meant that for her, "the hereafter promised to be sweeter".
The ratings appeal of a character such as Lewthwaite is obvious. You only have to look as far as Homeland – an entire series based around our fascination with western-born, white jihadist terrorists, which returns to UK screens this weekend – to find evidence of this. One character in the hit US show, which centers on a US marine who turns into a would-be suicide bomber, is Aileen Morgan, an American woman who plays a key role in a terrorist plot.
"She has the face of an angel, but she's a killer," the US press cooed, presumably referring to the fact that actress Marin Ireland, who plays Morgan, is blonde-haired and blue-eyed, which is not how terrorists are supposed to look.
There are plenty of Somali-Brits, Somali-Canadian and other Somali dual citizens suspected of involvement with al-Shabab, but they are black and Somali-looking, and therefore their capacity for violence is apparently less surprising.
Nor is it just the fact that Lewthwaite is a woman that makes her story so unique. On the FBI's most wanted list of terrorists is also Assata Shakur, a 65-year-old grandmother who has been hiding in Cuba for decades after she was alleged to have been involved in the shooting of a US state trooper – an involvement she has always denied. It is the fact that Lewthwaite is a white convert to Islam that fascinates.
The media obsession with Lewthwaite reminds me of something that has irritated me for years: I cannot name a major Hollywood film set in Africa that does not involve a white American as the main character. This goes back to Zulu – ostensibly about the Anglo-Zulu war, but really about Michael Caine; Out of Africa – set in Kenya but really about Meryl Streep and Robert Redford; Lord of War – set in Liberia but really about Nicholas Cage; Tears of the Sun – set in Nigeria but really about Bruce Willis and Monica Bellucci; Blood Diamond – set in Sierra Leone but really about Leonardo Di Caprio … the list goes on. Even Amistad – a film specifically about the impact on Africans of the transatlantic slave trade – is as much a film about the character played by Anthony Hopkins than it is about any African slave.
Samantha Lewthwaite is the white, western character we need in order to remain interested in a story that is primarily African. That is not to suggest her role in the Westgate attack was pure fiction. Like many other journalists in Kenya during the aftermath of the attack – trying to sift through the uncontrollable stream of fact and fiction emanating from its tragic ruins, I heard credible reports of a white, female jihadist wielding a gun.
One witness said he saw two white women with weapons directing the attack. There were reports in the Kenyan press of a white woman smearing herself with blood so that she looked like one of the more than 1 000 innocent people injured or caught up in the attack, desperately trying to escape.
Whether or not she was involved in the Westgate attack, Lewthwaite is already wanted for terrorist offences in Kenya and is believed to be hiding in Somalia. It's the kind of place the most wanted woman in the world would choose to hide out, because despite two decades and millions of dollars in aid, years of training the military, the arms embargos, UN monitoring, expert recommendations and reports, it remains in a state of chaos. That, of course is the real story. But it does not have the face of an angel.
Afua Hirsch for the Guardian