In Africa's largest metropolis, the district of Ikotun Egbe in Lagos has turned into a boomtown. The draw? Temitope Balogun Joshua, one of Nigeria's richest "super-pastors", whose church attracts 50 000 worshippers weekly – more than the combined number of visitors to Buckingham Palace and the Tower of London.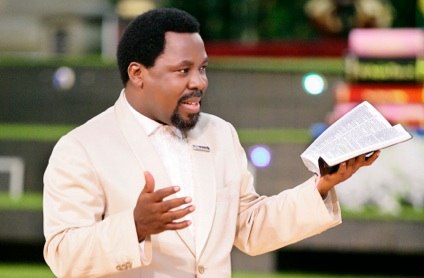 Seeking promises of prosperity and life-changing spiritual experiences, visitors flock from around the globe. Enterprising Lagos residents – those not turfed out by landlords turning their properties into hotels – have transformed the rundown area into a hotbed of business.
On a Saturday afternoon, traffic swirls around the four-storey, giant-columned Synagogue Church of All Nations. Delegates are already pouring in before the following day's service. "They should really build a branch in South Africa – it's a long way to come and the hotels here are so-so," said Mark, a sun-burnt businessman from Johannesburg, accompanied by two friends from Botswana.
As the church's palm tree-lined entrance gives way to a maze of skinny, unpaved roads, knots of touts materialise. "In one year I made enough money to buy my first car," said Chris, using a tattered hotel brochure to mop his brow. He is paid 100 naira (about 40 pence) for each client he brings in.
Sparkling new hotels rise incongruously among the shacks. At one, with a logo suspiciously similar to the Sheraton's, a new chef has recently been employed. "He can cook food from Singapore, because we were having a lot of guests from there who struggle with Nigerian food," said the manager, Ruky, at a reception desk framed by pictures of TB Joshua.
Tony Makinwa said most of his laundromat profits came from tourists. "God has favoured my business. People come here and fall in love with the place and overstay their visits," he said.
Also doing a roaring trade are the international calling centres with foreign visitor discounts, the clothes shops offering outfits to celebrate miracles, and the plastic chair rentals that cater for church spillovers.
Isolo's dirt streets are punctured by unfinished barn-like buildings as dozens of other churches offer all-day worship services. Almost as many mosques dot the area. Islam and Christianity are growing at blistering paces across Africa, with Nigeria home to the continent's most populous mix of both faiths.
Money-changer Sidi Bah travelled thousands of miles from Mali to continue his trade here. "I came because I heard many people from many countries visit. In one day I can change six or seven different types of currency," he said, adding: "There are more mosques here than in my village in [Muslim] Mali."
Miracle-promising Pentecostal churches took root across the continent in the 1980s, as African economies were battered by falling world commodity prices. Migrant poured into slums in search of jobs and dreams.
Ruky has converted her cramped home into a 20-bed lodging where mainly rural workers stay for 800 naira a night. Mattresses are half-price. "If you are sick like me you have no job so you are used to sleeping on the floor anyhow," said Andrew Olagbele whose spine was crushed by a car accident, lying on a mattress in a crammed room. "I pray the Lord will touch me tomorrow so I can walk again."
As dusk sets in, cars continue streaming in. A man hanging from the open door of a car thundering gospel songs waves copies of homemade CDs for sale. Denis Kokou and his wife, a baby on her hip, look on with weary smiles. "This is our first time coming from [regional neighbour] Togo. We are so happy to be here with our daughter."
Monica Mark for the Guardian