Two years ago, a floating school in Lagos's 'floating' slum of Makoko was labelled as 'illegal' by authorities who then threatened to demolish it. This year the school, which is the brainchild of Nigerian architect Kunlé Adeyemi, was nominated for the London-based Design Museum's Design of the Year award.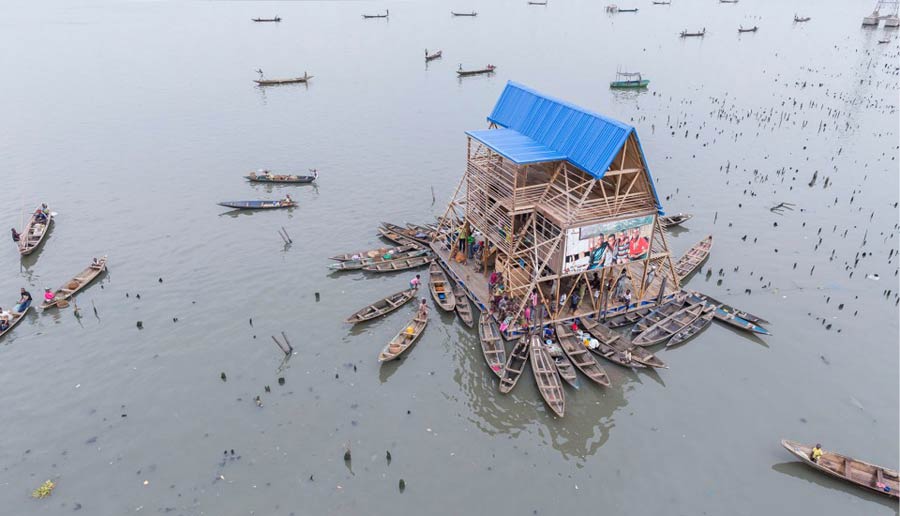 Adeyemi is the founder of NLE, a design and architecture company focused on creating sustainable buildings in developing regions. His innovative design came about after he had had several discussions with Makoko residents about how to resolve the environmental issues – such as flooding – that concerned the local community. He and his team came up with a prototype for a floating building, which is now the Makoko Floating School.
"There are hundreds if not thousands of Makokos all over Africa," Adeyemi says. "We cannot simply displace this population; it's important to think about how to develop them, how to create enabling environments for them to thrive, to improve the sanitation conditions, to provide the infrastructure, schools and hospitals to make it a healthy place.
"My belief is that in developing Africa we need to find solutions that can be developed by the grassroots, through the grassroots, and achieve the same level of significance as we have on the high-end projects."
 Read more about the construction of Makoko Floating School
Now, in a new documentary series by Al Jazeera that looks at unconventional pioneers in the architecture industry, Adeyemi's floating school is brought to life in the episode "Working On Water", directed by award-winning South African filmmaker Riaan Hendricks. Launched on August 18, the six-part Rebel Architecture series will air every Monday through to September 22.
Dynamic Africa is a curated multimedia blog focused on all facets of African cultures, African history, and the lives and experiences of Africans on the continent and in the diaspora – past and present. Visit the blog and connect with the curator, Funke Makinwa, on Twitter.