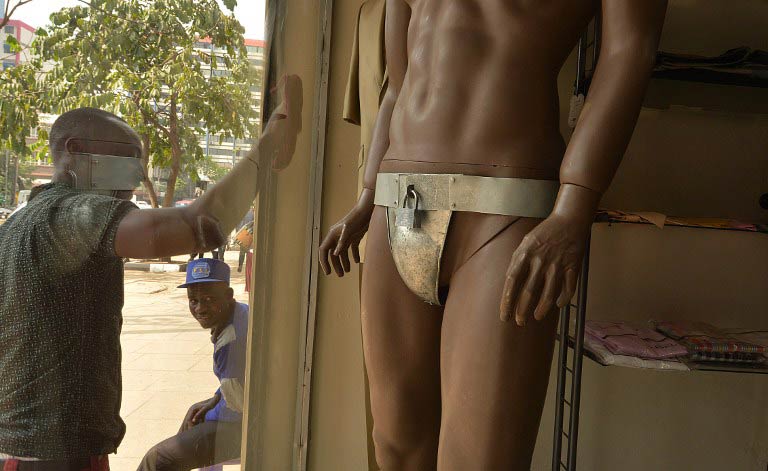 A men's clothing store in Nairobi has an interesting new product for sale: chastity belts with an iron padlock for $20 each.
The product was designed to help men to protect themselves from being sexually harassed by their wives, after a woman was charged in court for chopping off her husband's penis because of a quarrel over money.
Maendeleo ya Wanaume, a men's lobby group,  wants women who chop off man's genitals to be sentenced to life imprisonment or to the death penalty.