Malawi, traditionally dependent on Western aid donors, will look for "new friends" in countries such as China and Russia, newly-elected President Peter Mutharika said at his inauguration on Monday.
The ceremony at a stadium in the commercial capital Blantyre was boycotted by outgoing president Joyce Banda, who was soundly beaten by Mutharika in disputed elections held on May 20.
Mutharika, who takes power in one of the world's poorest countries where 40% of the budget comes from aid, said the donor nations were "welcome to stay here".
Foreign policy would be based on what is best for Malawi, he said.
"We will continue with traditional relationships, but we are now looking for new friends in emerging economies such as Brazil, China, India, South Africa and Russia."
Mutharika said he regretted Banda's absence, saying she had "declined to come here and hand over power to me.
"I was looking forward to shaking her hand and burying the past. I have an olive branch in my hands."
A spokesperson for Banda said: "She was not officially invited and her official presidential convoy was withdrawn early hours of Saturday as soon as it was announced that Peter Mutharika had won the presidency.
"It would have been difficult for the outgoing president to travel to Blantyre."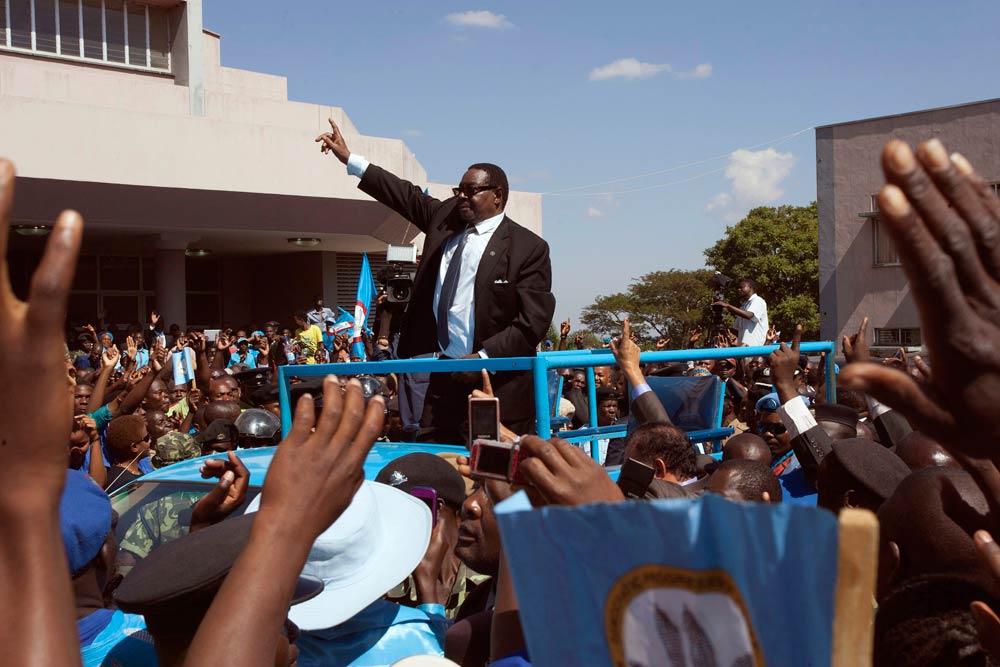 Treason charges
Mutharika takes over despite facing treason charges for attempting to conceal the death in office two years ago of his brother, Bingu wa Mutharika, in an alleged bid to prevent Banda – then vice-president -from assuming power.
Those charges are likely to be dropped as Malawian presidents have immunity from prosecution while in office, and there has been speculation that Mutharika might now try to turn the tables on Banda and have her charged with corruption.
Banda had alleged anomalies in the election and sought to have the vote nullified.
Legal attempts to force a recount failed and the electoral commission declared Mutharika winner with 36.4% of the votes cast against Banda's 20.2%.
Banda on Saturday congratulated Mutharika on his victory.