It may be that nothing brings out a man's emotional side quite like helping a woman buy a car.
A few months ago I lost Maggie, my trusty chariot of several years. She was a big-hearted Suzuki Jimny that could never go above 60kph, but had enough 4-wheel drive muscle to pull cars three times her weight out of bogs. I named her Maggie, like Thatcher, a solid name for a tough can-do broad. Even the rainy-season potholes of Dar were no deterrent to her. While thousands driving lesser cars got stranded in the suburbs at the slightest tropical downpour, Maggie would confidently navigate the dangerous rapids at Shopper's Plaza bridge, not to mention the deceptively deep Lake Millenium towers – both on important tarmac roads connecting to the city.
But she's gone now. While I know that nothing will ever feel as perfect as her gearshift cupped in my hand or the way her engine growled on cool mornings like a smoker waking up, I can't help trying to look for a car that has some of her spirit. Good news came recently – one of my taximen had found another fiesty little Suzuki that I might be interested in.
Let me explain a little bit about the real taximen of Dar es Salaam. They are amazing. In the course of a couple of years, you can build relationships of trust usually only enjoyed between a client and her lawyer or a patient and her doctor. They're the guys who will pick your kids up from school, buy your utilities when you run out, deposit cash at the bank and never charge your Mama when she sends them on an emergency trip because they know to bring the bill to you.
Nothing is beyond them, not a 3am am pick-up at Julius Nyerere International nor a hunt for an affordable apartment in the mixed neighborhoods off the Old and New Bagamoyo roads. I put out the word about a month ago that I was in the market for a new ride. My taximen understood what kind of car might pass muster as a replacement so when Tony called me about a potential candidate, I knew I was in safe hands.
Little did I realise how much my knights in shining motor vehicles would invest in the quest! Or how dramatic they can be. As I took the potential purchase for a test drive it was impossible not to smile at the guys – two taximen and a mechanic – who came along. They preened over my familiarity with a manual transmission. You'd think I had performed cardiac surgery.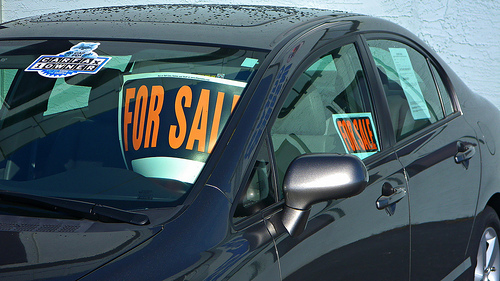 Yet within hours of kicking the tyres of this potential purchase I had to counsel Tony, who was having a meltdown about hidden costs. The next day I had to calm down Mwinyi who could barely speak through his tears because he couldn't get hold of me for two hours in morning to warn me about the hazards of a V6 engine. I was in a meeting for goodness sake! If these men weren't so damn cute with their concern, this would be a very vexing situation.
What does a feminist like me do with such chivalry, when I have always considered it the other side of the chauvinism coin? I don't know what kind of women they hang out with – all the best drivers I know are hardcore stick-shift women who drive like girls and thus keep their beloved cars roadworthy and unscratched for decades. I usually take my cue from these capable dames, but in this situation it just seemed churlish not to let my taximen lead the way. Hysteria included.
Because no matter how hard I tried to detect any condescension or outright patronising I just couldn't. Mwinyi taught me everything I know about preventing salt-air corrosion in the car body, the regular replacement of spark plugs, fan belts and oil seals. They are inordinately proud of my independent lifestyle – especially the part where I can drive a stick shift. Haji and Saidi debate politics with me and have helped me out of more than one tight spot in life. If getting a little unhinged in their zeal to help me secure a new car is part of the deal, what's a bit of craziness between friends?
It is not just the taximen in Dar who are crunchy on the outside and squishy on the inside, which is secretly one of my favourite Swahili Coast quirks. I'm not crazy, I do like a man who is in touch with his inner mother hen. But when you actually have to deal with that from your male support group? Eish. It can be overwhelming. I don't know if the sale will go through, the owner is a tough but fair businesswoman and we're facing off over the last couple of hundred thousand shillings. Wish me luck. No seriously, wish me luck. The mental health of my friends is hanging in the balance, bless their sweet and sensitive souls.
Elsie Eyakuze is a freelance consultant in print and online media from Tanzania, working mainly in the development sector. She blogs at mikochenireport.blogspot.com. Connect with her on Twitter.