Many in African countries see their homelands as hostile to homosexuals, according to a poll released on Wednesday.
The poll also showed that most people in European nations feel their community is a welcoming place for gays and lesbians.
The Gallup survey of more than 100 000 people in 123 countries found just one to two percent of those polled in Senegal, Uganda, Mali and Ethiopia see their nations as gay-friendly, in a continent where same-sex relationships are still largely taboo.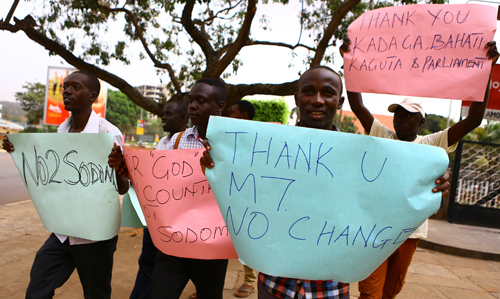 One exception appeared to be South Africa, the only country on the continent where same-sex marriage is legal. Nearly half of those polled there said their community was hospitable to gays, although slightly more than half disagreed.
"As much of Africa continues to struggle with human rights for all residents, few in the region believe their communities are good places for gay or lesbian people. Anti-gay sentiment is apparent," the polling organisation said.
The US state department has routinely cited numerous African countries for gross human rights violations, including against lesbians and gays. Those in same-sex relationships are often still targeted for discrimination and violence, according to its annual Human Rights Practices report.
International community more welcoming
The poll found 83% of those in the Netherlands said it was a "good place" for gays and lesbians to live, followed by 82% in Iceland, 79% in Spain, 77% in the United Kingdom and 75% in Ireland.
Eighty percent of Canadians said their community was welcoming.
Just three in 10 of those surveyed worldwide said their community is "a good place" for gays and lesbians to live. The ratio was 70% in the United States, which ranked 12th among the countries surveyed.
"These latest findings show that for many lesbian, gay, bisexual, or transgendered (LGBT) people around the world, being open about their sexual orientation or gender identity likely comes with substantial risk," says Gary Gates, a researcher at Los Angeles School of Law's Williams Institute, who focuses on demographics and gender issues.
Another Gallup poll earlier this month showed more people who identify as LGBT report lower overall well-being.
Wednesday's poll, based on data from face-to-face interviews between 2009 and 2013, had a margin of error of between 2.1 and 5.6 percentage points, depending on the country. – Reuters