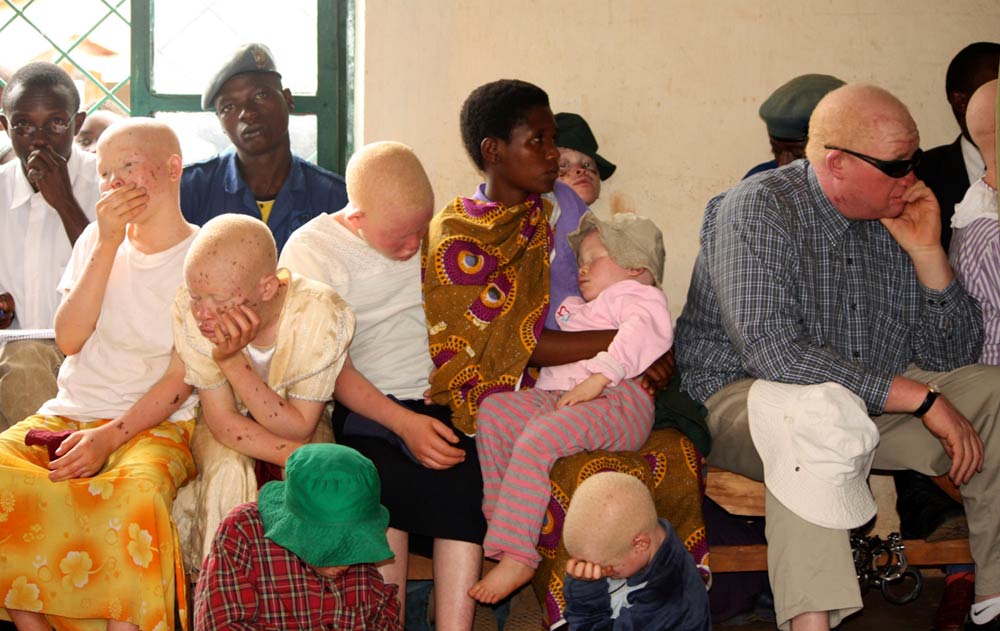 Eight people who appeared in court in Tanzania's southern district of Mpanda on Thursday are charged with chopping a hand off an albino woman, a court official told AFP.
The victim, 30-year-old mother-of-four Remi Luchoma, was attacked in May and is still undergoing treatment in hospital, said state attorney Hongera Fimbo.
"The accused jointly and together committed the crime on May 14, at Mwamachoma village," Fimbo said.
The accused pleaded not guilty and were remanded until July 15.
The attack occurred even after authorities in the East African nation launched a nationwide crackdown on witchdoctors, traditional healers and soothsayers.
In March, President Jakaya Kikwete said attacks against people with albinism, whose body parts are used for witchcraft and lucky charms, were "disgusting and a big embarrassment for the nation".
At least 76 albinos have been murdered since 2000 with their dismembered body parts selling for around $600 and entire bodies fetching $75 000, according to United Nations experts.
Dozens more have survived having parts of their bodies hacked off while still alive.
Albinism is a hereditary genetic condition which causes a total absence of pigmentation in the skin, hair and eyes. It affects one Tanzanian in 1 400, often as a result of inbreeding, experts say.