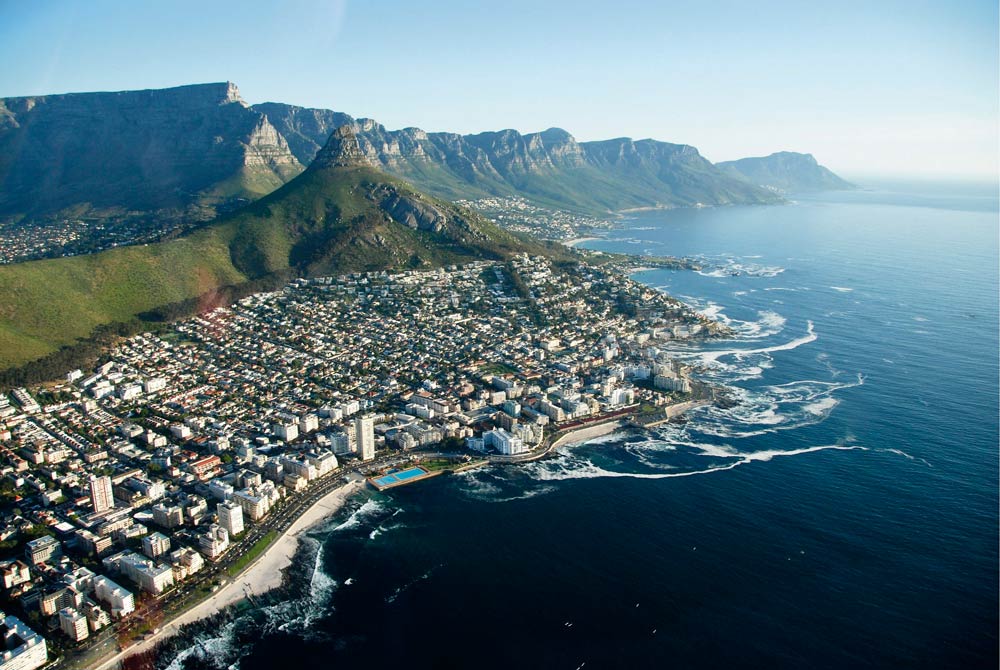 Cape Town is so conservative. It's not surprising then that the rest of the country calls it "The Republic" – a country not quite a part of the so-called new South Africa. You don't have to look far to see whom Cape Town caters for. Just take a short drive from Vredehoek to Khayelitsha, as a start. If you're not the driving type, take one of those cute red tour buses, plug in those nifty little earphones and learn the unpalatable history of this city, said with such timid self-awareness so as not to give away what nearly every Capetonian knows – that Cape Town is still divided along racial lines.
Anyone who lives in the city centre will vehemently deny this although it's evidently clear, from the racial makeup of boardrooms and suburbs to those who are left to enjoy the city after 5pm. It is an awkward contradiction for a city that desperately wants to be seen as a progressive "World Design Capital". Unless by design it means the invisible lines that run across the city, dividing it into specific racial areas: the whites in affluent suburbs and the CBD, the blacks and the coloureds in the townships; a spatial arrangement akin to that of a chest drawer with distinct shelves and compartments that contain each puzzle piece of Cape Town in its place – except for the bergies and buskers who seem intolerable nuisances. (Remember the assault of a blind busker by police last year?)
The other not-so-famous incidents include a "private function" policy at certain bars, such as Asoka, where black people have the unfortunate position of being turned away at the door once the colour quota has been reached. There was also that interesting piece of journalism by the Cape Argus, last year, which uncovered what was evidently a stated preference for white tenants by property owners in suburbs around the City Bowl. The city has vehemently refuted claims that it's racist. Here, I must concede that Cape Town isn't racist – at least not in the classical sense of what we see in documentaries and exhibitions about apartheid. There are no "Whites Only" signs around the city. It must be an unfortunate coincidence then that there are hardly any black people who live in the affluent parts of Cape Town. It must also be an unfortunate coincidence that novelist Teju Cole, in his interview with City Press about the Open Book Fair, stated: "[Cape Town] is a divided society where privilege accrues very much to people who are white and who have money."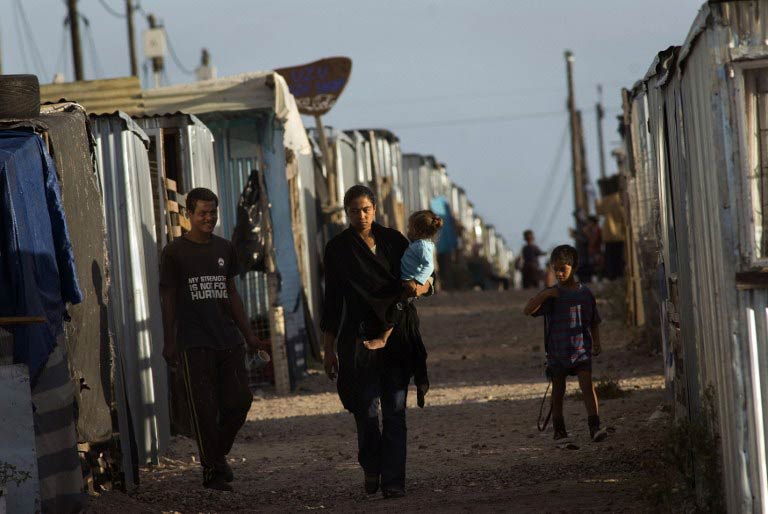 When I went to the Open Book Fair in Cape Town last September, I nearly tripped over myself when I realised how homogenous the audience was – a pale sea of whiteness jostling around brilliant black writers. I distinctly remember thinking: don't these white folk find it strange that there are no black people at this event, except for a negligible number of tokens, myself included? Contrast that to the Jozi Book Fair or any art opening showcasing a black artist's work. Johannesburg, as far as art is concerned, has a more diverse audience; a more informed audience than Cape Town, and a notably larger black middle class. Some attribute this to the economic status of the city but the alternative answers avail themselves easily when you speak to black professionals who are about to relocate to the City Of Gold. Often you'll hear that there is little or no transformation within the organisations and companies situated in Cape Town. The bosses are white, the tea lady is black, Jabu answers to Chris. In a nutshell, Cape Town companies are run by white males.
As if this wasn't enough, even the visual arts crowd is predominantly white despite the fact that "nearly two thirds of emerging visual artists under the age of 40, in South Africa, are black" according to Joost Bosland, one of the directors of the Stevenson Gallery in Cape Town . The very people, I presume, these emerging black artists would love to have a conversation with through their work never get to see the work, at all. And the art industry seems perfectly fine with this. Typically, you'll find a group of black artists doing work that concerns something about them being black but it's shown in spaces and to people who aren't quite engaged with the stories being told by the artists; people who appreciate the work from a distance. Some artists struggle with this. I chatted to Mohau Modisakeng, a visual artist, about how race plays out in the arts: "I look at art as a language, a language that functions like any other – using pictures and symbols. And my language is informed by my mother's story and my father's story, and how I grew up. I'd say my audience is people who share the similar circumstances in life, whether it's social, political or economic. They are my ideal audience, but I can't get to them because of these frameworks that are in place."
These frameworks are a historical fact that persists to this day. A present reality that is burdened by our history of deliberate social exclusion, which makes for very specific demarcation of the various groups who are in or out, or comfortable or not comfortable in a space; a fact currently at play in this city, sans the apartheid signage. The white man who recently told my friend at the Harley's Liquor store that he wished "he'd gotten rid of all of you when we had a chance" simply because he thought she was jumping the queue to pay for a bottle of red wasn't racist – he was being conservative, by Cape Town standards. He just wanted her to know her historic place and to remain in it – and that place is nowhere near him and his lily-white Cape Town CBD.
L.L. Fikeni lives, writes and works in Cape Town.