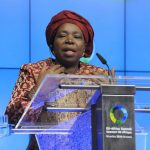 African leaders gather for conflict, Ebola talks
African leaders meet on Friday for their annual summit with conflict topping the agenda, especially Nigeria's Boko Haram insurgents, as well as efforts to stem Ebola. While the official theme of the African Union meeting will be women's empowerment, leaders ...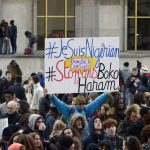 Africa, can we speak?
According to Article 19 of the Universal Declaration of Human Rights presented by the UN, everyone has the right to freedom of speech. But with every right comes a responsibility hence the classic philosophy that our freedom ends where the next person's freedom begins. This of course is not easily understood. The Charlie Hebdo episode …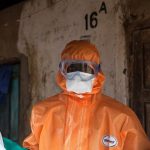 After Ebola: What next for West Africa's health systems?
As rates of Ebola infection fall in Guinea, Liberia and Sierra Leone, planning has begun on how to rebuild public health systems and learn lessons from the outbreak. Nobody is declaring victory yet. But in Sierra Leone, the worst-affected country, there were 117 new confirmed cases reported in the week to 18 January, the latest …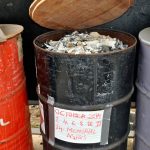 Families left haunted by Liberia's Ebola crematorium
Brian Lomax (26) sleeps on a pile of bones – the remains of cremated Ebola victims whose relatives may never get the chance to collect. He was hounded out of his community by neighbours who feared his work at the Margibi crematorium in Boys Town, Lower Margibi county, was helping to spread the disease rather than …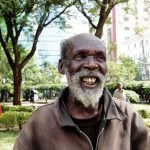 Homeless of Nairobi: Facebook project gives rough sleepers a voice
"I've lived two lives in this life." "How?" "I had things, now I have nothing." "What are you afraid of most?" "El Niño is coming." "And what makes you laugh?" "Life." This was a conversation with Daniel, a destitute man in Nairobi, Kenya, posted on the internet last August. That night, thanks to a stranger, …
Bill and Melinda Gates believe poor people's live will change rapidly in the near future. M&G's Health reporter Amy
Voices of Africa Multimedia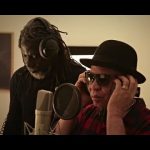 'Africa Stop Ebola': A better alternative to 'Do They Know It's Christmas?'
Social media is rallying behind an alternative to Bob Geldof's Band Aid 30, which champions advice and solidarity over scenes of desperation designed to tug at the heart and purse strings of the general public. Africa Stop Ebola was recorded before the release of Geldof's third rehash of the charity single Do They Know It's Christmas?, and …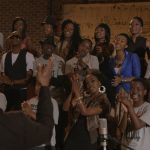 Here's what's wrong with voluntourism in Africa
In 2012, a spoof music video calling on Africans to donate radiators to Norway as part of a charity drive went viral on social media and made headlines across the world. The campaign, created by the Norwegian Students' and Academics' International Assistance Fund (SAIH) on a small budget, aimed to challenge the stereotypes people have of Africa and create a …