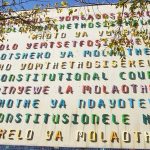 iGay, iLesbian, iBisexual: The Xhosalisation of English
A few months ago I received an e-mail asking my advice about IsiXhosa equivalents of Gay, Lesbian, Bisexual, Transgender. IsiXhosa equivalents of these words do not exist, and I am not talking about derogatory terms. Growing up I had no ...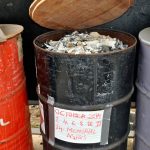 Families left haunted by Liberia's Ebola crematorium
Brian Lomax (26) sleeps on a pile of bones – the remains of cremated Ebola victims whose relatives may never get the chance to collect. He was hounded out of his community by neighbours who feared his work at the Margibi crematorium in Boys Town, Lower Margibi county, was helping to spread the disease rather than …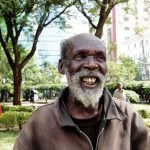 Homeless of Nairobi: Facebook project gives rough sleepers a voice
"I've lived two lives in this life." "How?" "I had things, now I have nothing." "What are you afraid of most?" "El Niño is coming." "And what makes you laugh?" "Life." This was a conversation with Daniel, a destitute man in Nairobi, Kenya, posted on the internet last August. That night, thanks to a stranger, …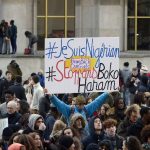 Why do we need big numbers for African deaths to matter?
'2000 people killed.' 'Actually it is 150 people.' 'That makes it fine then. Thank you for the correction, we can continue to ignore the Boko Haram crisis.' This is clearly how the Nigerian government thought the conversation would go when they sought to amend the 'error' that had been widely published about the recent attacks in …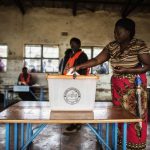 Zambians vote in special presidential election
Polling opened on Tuesday in Zambia's tightly contested vote to elect a president after a ruling party power struggle following the death of Michael Sata in office last year. The two top contenders are Defence Minister Edgar Lungu (58), representing the ruling Patriotic Front (PF), and opposition candidate Hakainde Hichilema (52) of the United Party …
Bill and Melinda Gates believe poor people's live will change rapidly in the near future. M&G's Health reporter Amy
Voices of Africa Multimedia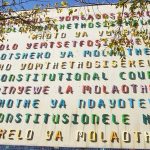 iGay, iLesbian, iBisexual: The Xhosalisation of English
A few months ago I received an e-mail asking my advice about IsiXhosa equivalents of Gay, Lesbian, Bisexual, Transgender. IsiXhosa equivalents of these words do not exist, and I am not talking about derogatory terms. Growing up I had no language to talk about sexual identity; even the concept of having a "sexual identity" was …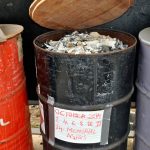 Families left haunted by Liberia's Ebola crematorium
Brian Lomax (26) sleeps on a pile of bones – the remains of cremated Ebola victims whose relatives may never get the chance to collect. He was hounded out of his community by neighbours who feared his work at the Margibi crematorium in Boys Town, Lower Margibi county, was helping to spread the disease rather than …