Goodbye, and thanks for reading
Due to restructuring at the Mail & Guardian, Voices of Africa will no longer be active from September 18. We will not be updating this blog anymore, but all our content will remain on it. Over the past few years, Voices bloggers ...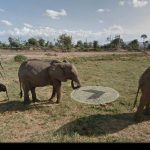 Eyes on elephants as Google Street View launches in Kenyan reserve
For once, Google was unlikely to face privacy complaints as the US Internet giant on Tuesday launched its Street View service in Kenya's Samburu park, in a move conservationists said could help protect endangered elephants. Special cameras have taken panoramic images of the reserve while driving down dusty tracks – and have also been fixed …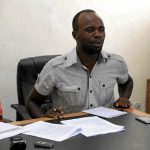 Zimbabwe: Where is Itai Dzamara?
September 9 marked six months since the abduction of prominent Zimbabwean activist Itai Dzamara, a prominent critic of Robert Mugabe's government. On 9 March 2015, he was forced into an unmarked vehicle and has not been heard from since. His wife, Sheffra Dzamara, spoke to Amnesty. This is her story.  Itai has been my husband for …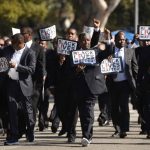 The implicit racism of 'All lives matter'
Last week, I stumbled across a BuzzFeed video of children from black families reminiscing about their parents' struggles to put them through school and give them better lives. They talked of exceptional sacrifices: a mother who went without food to feed her sons, another who left a dancing career because of childbirth, or even the absentee father …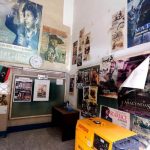 Lights out for movie houses in Libya
The Libyan capital once boasted grand movie houses that packed in smartly dressed couples for a special night out, but how times have changed. Today, the sole major cinema left in Tripoli is a men-only zone stripped of glamour, offering a diet of violence-packed films and blunt warnings that women are not welcome. And …
Former Chadian dictator Hissène Habré, who is accused of tens of thousands of political killings and torture, will fin
Voices of Africa Multimedia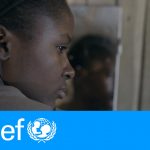 Ebola: Getting to zero cases
The Ebola outbreak has slowed across West Africa but every new infection continues to threaten millions of lives. This fatal disease claimed 7 000 lives by the end of 2014 in just Guinea, Liberia and Sierra Lione. Overcoming this complex emergency challenged governments and international aid organisations and brought fear to the rest of the …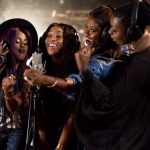 Poverty is sexist, sing seven African performers in protest
Singers Victoria Kimani from Kenya, South African Judith Sephuma, Waje from Nigeria, Vanessa Mdee from Tanzania, Arielle T from Gabon, Gabriela from Mozambique and Selomor Mtukudzi from Zimbabwe have now recorded Strong Girl to address the gender inequality that they believe goes hand-in-hand with poverty. The song is inspired by a recently released report by …