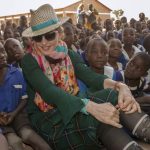 Madonna, Malawi and the problem with celebrity adoptions
Twitter was recently ablaze with criticism over Madonna posting a photo of her adopted black Malawian children, David Ritchie and Mercy James, rubbing her feet. In the image which she posted on Instagram, Madonna is lying on the floor with ...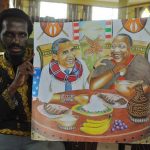 Obama in Kenya: What's on the agenda
US President Barack Obama arrives in Kenya on Friday for a weekend visit that will include talks with President Uhuru Kenyatta. On the agenda are trade and investment, security and counter-terrorism, and democracy and human rights. Here are the issues in detail: TRADE Obama is officially in Kenya to address the Global Entrepreneurship Summit, which Kenyatta …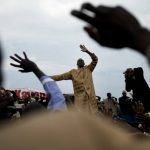 'Con' pastors thrive as Africans become increasingly desperate for miracles
At a South African church rightly called "Incredible Happenings", the pastor believes that he can exorcise demons from his female followers by sticking his fingers in their private parts in full view of his congregation. In a popular church based in Nigeria – where 84 people died after the collapse of one of the church buildings – the …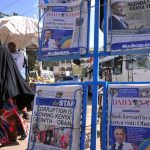 What can Kenyans expect from Obama's visit?
From a Kenyan perspective, the last decade has pretty much been a wasted opportunity for the country's relationship with the United States. The election of Barack Obama had raised hopes of a deeper and more meaningful engagement given his Kenyan roots. However, it coincided with two seminal events of Kenyan presidential ballot history. This was …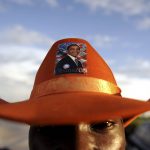 Kenya in the grip of Obama mania
The silver-grey walls of the Godown Arts Centre, a sprawling converted car- repair warehouse that offers a home to many of Nairobi's most creative minds, usually feature a rotating cast of murals celebrating sports stars, freedom fighters and screen sirens such as the Oscar-winning Kenyan actress, Lupita Nyong'o. In recent weeks all those figures have …
Voices of Africa Multimedia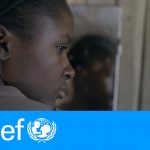 Ebola: Getting to zero cases
The Ebola outbreak has slowed across West Africa but every new infection continues to threaten millions of lives. This fatal disease claimed 7 000 lives by the end of 2014 in just Guinea, Liberia and Sierra Lione. Overcoming this complex emergency challenged governments and international aid organisations and brought fear to the rest of the …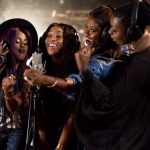 Poverty is sexist, sing seven African performers in protest
Singers Victoria Kimani from Kenya, South African Judith Sephuma, Waje from Nigeria, Vanessa Mdee from Tanzania, Arielle T from Gabon, Gabriela from Mozambique and Selomor Mtukudzi from Zimbabwe have now recorded Strong Girl to address the gender inequality that they believe goes hand-in-hand with poverty. The song is inspired by a recently released report by …