Nigerian-American writer Tope Folarin has won the 2013 Caine Prize, described as Africa's leading literary award, for his short story entitled Miracle.
Miracle is a story set in Texas in an evangelical Nigerian church where the congregation has gathered to witness the healing powers of a blind pastor-prophet. Religion and the gullibility of those caught in the deceit that sometimes comes with faith rise to the surface as a young boy volunteers to be healed and begins to believe in miracles.
Folarin was born and raised in the US. He spent a short time in Nigeria and Cape Town and currently lives and works in Washington DC.
"I'm elated," Folarin told the Guardian. "I'm a writer situated in the Nigerian disapora, and the Caine Prize means a lot – it feels like I'm connected to a long tradition of African writers. The Caine Prize is broadening its definition and scope. I consider myself Nigerian and American, both identities are integral to who I am. To win … feels like a seal of approval."
Judge Gus Casely-Hayford praised the story, saying: "Tope Folarin's Miracle is another superb Caine Prize winner – a delightful and beautifully paced narrative, that is exquisitely observed and utterly compelling".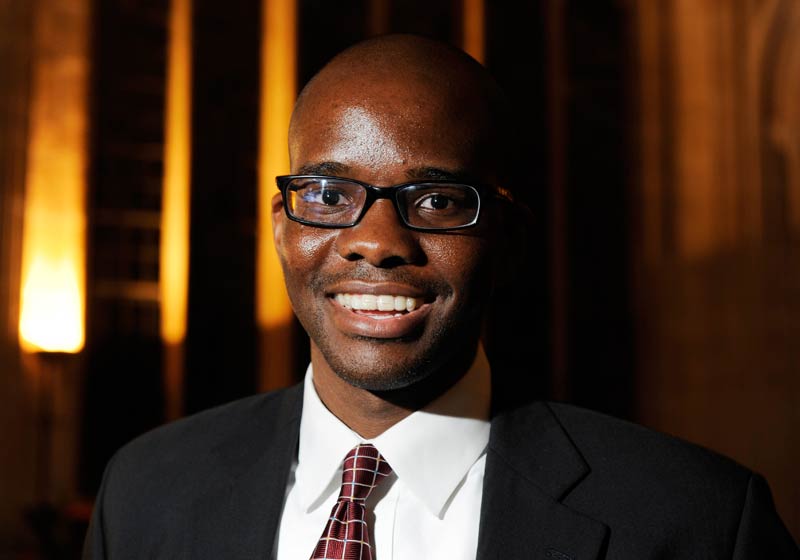 Folarin is the recipient of writing fellowships from the Institute for Policy Studies and Callaloo, and he serves on the board of the Hurston/Wright Foundation. Tope was educated at Morehouse College and the University of Oxford, where he earned two master's degrees as a Rhodes Scholar.
The panel of judges this year included award-winning Nigeria-born artist Sokari Douglas Camp, author, columnist and Lord Northcliffe emeritus professor at University College London John Sutherland, assistant professor at Georgetown University Nathan Hensley and the winner of the Caine Prize in its inaugural year, Leila Aboulela. This is the first time that a past winner of the Caine Prize has taken part in the judging.
Once again the winner of the £10 000 Caine Prize will be given the opportunity to take up a month's residence at Georgetown University, as a writer-in-residence at the Lannan Centre for Poetics and Social Practice, and will be invited to take part in the Open Book Festival in Cape Town in September.