Hundreds of young Africans began a five-day conference in the Senegalese capital Dakar on Monday focusing on the "time bomb" of youth unemployment across the continent.
Africa is one of the world's youngest and fastest-growing regions but growing joblessness has become a major threat to prosperity, according to the African Development Bank (AfDB).
Alioune Gueye, head of the Network of Youth Leaders of Africa and the Diaspora, which organised the event, said "nothing is more tragic" than seeing parents educate their children only to watch them fail to find jobs.
"This is a time bomb that must be defused," Gueye said as he opened the fourth Pan-African Youth Leadership Summit, co-organised by the United Nations, which this year will tackle youth unemployment.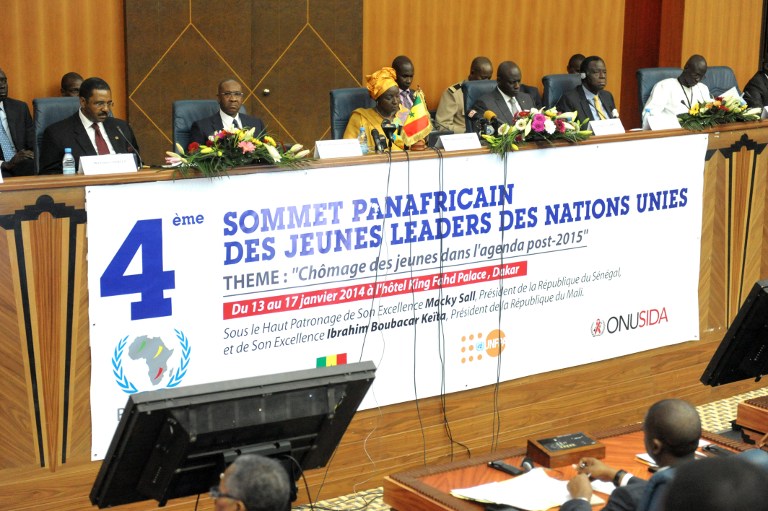 The UN estimates that 20% of Africans – around 200 million people – are aged 15 to 24, with the youth population expected to double by 2045.
Africa's economy is projected to grow by 5.3% in 2014, according to the 2013 African Economic Outlook, an annual report produced by the AfDB, the UN Development Programme and other groups.
But growth is not translating into jobs for the young people who make up 60% of the unemployed or underemployed in Africa, the report says.
Recent estimates by the AfDB based on household surveys across sub-Saharan Africa and data from the International Labour Organisation find that youth unemployment stands around 34%.
"Unemployed young people are a threat to the stability of our countries," Gueye said.
He told AFP after his address that "when a young person isn't working, he has to rely on his family. He wants to start a family but cannot do so. He becomes embittered and can fall into organised crime or terrorism."
Senegalese Prime Minister Aminata Toure told the conference the global financial crisis had led to numerous problems related to youth unemployment.
"The time has come to tackle this breakdown, to make young people the future of the continent. That must be the top priority," she said.
The conference will make policy recommendations on tackling youth unemployment which will be circulated to the African Union and United Nations. – Sapa-AFP