It was a Facebook message from Liz Moran at the Women's Institute of Secondary Education and Research (Wiser) that prompted me to research and write this article.
Part of it read: "Many girls engage in transactional sex in order to pay school fees or buy sanitary pads resulting in some of the highest HIV rates in the country (38%). The barriers for female education are so strong that in 30 years, only one woman from the community had attended University."
This is happening in Muhuru Bay, a town in the Nyanza Province of Kenya. It is situated on the banks of Lake Victoria, close to the Tanzanian border.
The facts haunted me. Young girls engage in sex with fishermen in order to pay for school fees or sanitary towels. And it gets worse: women fishmongers in the fishing communities commonly form relationships with fishermen to secure the rights to purchase the fish they catch and then sell them in the market. The sex exchange typically occurs in a hurried manner, often without preparation or protection. As it compromises their ability to practise safer sex, men and women in these fishing communities are at increased risk of HIV.
Given the nomadic nature of the fishing community here and a lack of education about HIV and Aids, it is thus not surprising that out of at least every ten people, about four of them are HIV positive. Recent figures from the Kenya National HIV and Aids Estimates say that Kenya has the fourth highest HIV prevalence in the world, with about 1.6 million people infected with the virus. Of these, an estimated 191 840 are children.
In the larger Lake Victoria region, it is also common for women and girls to have sex with fishermen to obtain food, or to get fish to sell in order to pay for medicine or school fees. Therefore, it is necessary to break this cycle by offering a solution to at least one of the challenges.
Wiser seems to have found a good one.
"We run an entirely free high school for girls in Muhuru Bay, a fishing village in rural Kenya," Moran told me. "Girls here rarely complete secondary school. They are forced into marriages, become pregnant, drop out of school to enable their brothers to continue, suffer physical and psychological abuse, and have a general lack of support and positive female role models."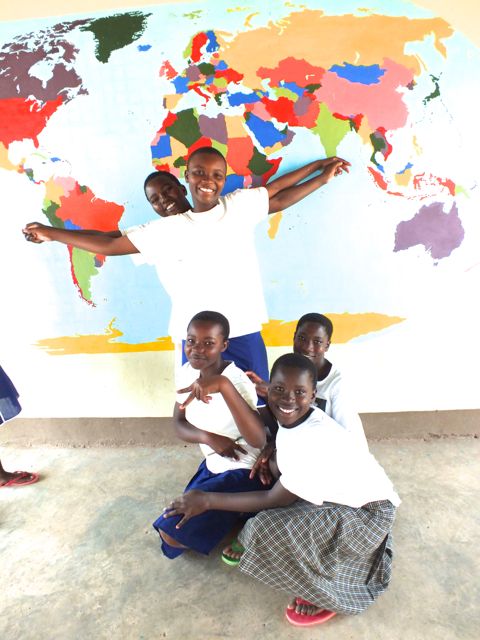 In 2006, Dr Sherryl Broverman, co-founder of Wiser, discovered a note that was slipped under her door while she was in Muhuru Bay doing research. "Should I stop having sex with the man who is paying my school fees? I am afraid of getting Aids," it read. The note was from a 14-year-old girl.
In 2007, Wiser was formed to empower young girls in Muhuru Bay through education. Here girls would be offered a chance to study for free as well as get hands-on skills in agriculture, reproductive health and engineering. The girls would be removed from the environment that predisposed them to health risks, lack of education and instead get a chance to be girls.
The Wiser school in Muhuru Bay provides clothes, sanitary pads, books, healthy food, supportive teachers, mosquito nets, and medicine. About 150 girls have gone through the school, and girls who are pregnant are also welcomed. The school offers counselling and psychosocial support for its students while also helping them realise their talents and leadership skills. According to Wiser and Kenya's Ministry of Health, this region has the highest HIV, malaria and infant mortality rates in the country.
"Our maiden class graduated this year in March and all the 28 girls passed their final Kenya Certificate of Secondary Education and 17 have qualified for university," said Moran. "We know that those are girls who will lead their families and communities. They are innovative – some are making solar powered items from recycled materials."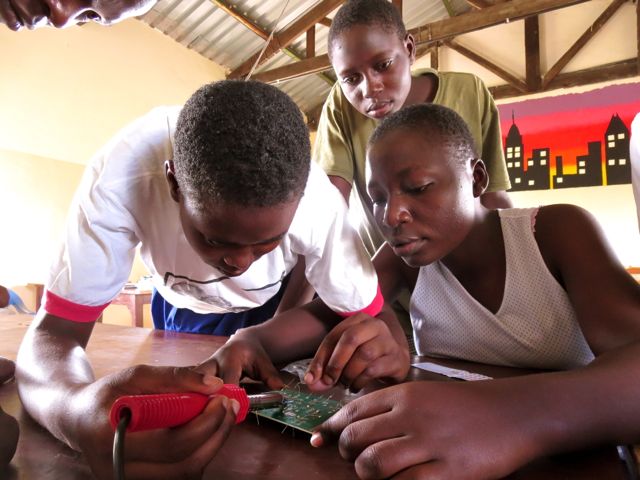 Evidently, Wiser has long been living up to this year's International Day of the Girl Child theme, 'Empowering Adolescent Girls: Ending the Cycle of Violence'. By creating a fee-free secondary school, the organisation is changing the notion of what is possible for girls in Muhuru Bay, and also ending the vicious cycle of transactional sex and gender-based violence in school.
"Before coming to Wiser, the girls were in schools where their teachers touched them inappropriately and others were raped. Due to this, some dropped out. Here, we take a deliberate initiative to protect the girls while in school and we minimise their time out of school as well," Moran said.
Girls around the world still face discrimination simply because they are girls. As we mark International Day of the Girl Child on October 11, the reality is that there are those who may still have to trade their bodies for a pen, a book or a sanitary pad. Fortunately for the girls in Muhuru Bay, they have one less challenge to overcome. Their education is being catered for and they are gradually being empowered to make their own informed decisions.
Hopefully when the UN Women Executive Director Phumzile Mlambo-Ngcuka marks the day at Unicef, she will challenge each and every one of us to empower our adolescent sisters. We may have resources that we can share to educate them. We may mentor them, we may share our experiences with them, so they could learn from us and us from them.
There is a need for a generation of young girls who are actively involved in their well-being and who are proactively taking steps to end the cycle of violence and inequality. And then, they need to carry it forward to those who come after them.
It is my hope that young girls across Africa will stop exchanging sex for any basic commodities, not merely because of the risk of HIV and Aids or pregnancy, but because they do not have to.
Eunice Kilonzo is a journalist in Kenya.