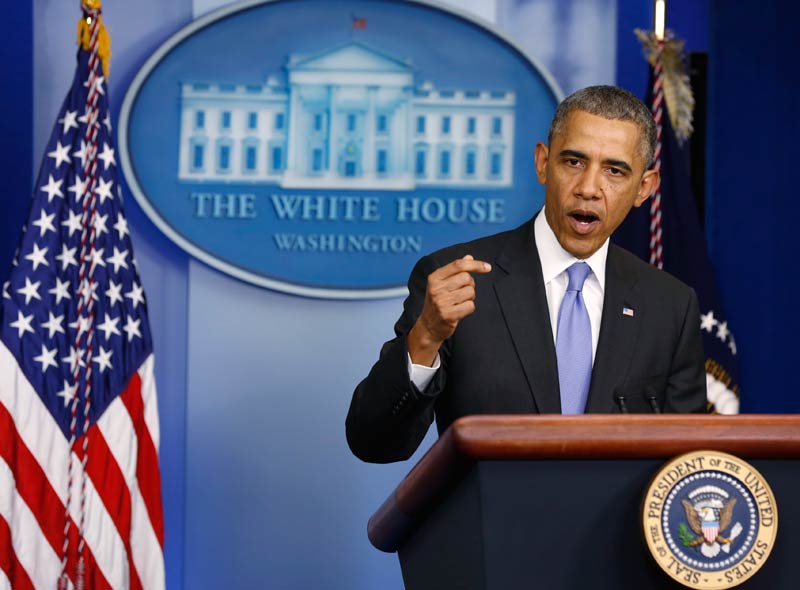 US President Barack Obama arrives in Kenya on Friday for a weekend visit that will include talks with President Uhuru Kenyatta.
On the agenda are trade and investment, security and counter-terrorism, and democracy and human rights.
Here are the issues in detail:
TRADE
Obama is officially in Kenya to address the Global Entrepreneurship Summit, which Kenyatta has said will highlight the "progress and potential" of the country.
A string of deals are due to be signed on Friday, hours before Obama arrives, including on infrastructure and health investment. Boosting trade and investment will be a key focus of bilateral talks on Saturday, with the US now Kenya's second biggest trading partner, after the European Union.
But Kenya's reputation for deep and wide corruption is a concern for the US as it seeks to encourage further foreign investment, with Transparency International ranking Kenya 145 out of 175 on its corruption index.
TERROR
Security and counter-terrorism will be "central" to talks with Obama, Kenyatta has said, with Nairobi "working in very close cooperation with American agencies" to combat the threat of violent extremism, especially from Shebab, a Somali-led Al-Qaeda affiliate.
Kenya and Islamic extremism have been entwined since 1998 when Al-Qaeda bombed the US embassy in Nairobi.
Kenyan troops crossed into Somalia in 2011 to fight Shebab and later joined the African Union force, AMISOM, which is supporting Somalia's internationally-backed government.
The Shebab have since stepped up their operations in Kenya, dealing a blow to plans for the troops to serve as a buffer and protect the long, porous border.
US drone strikes have targeted Shebab commanders including its former leader who was killed in September.
RIGHTS
Democracy and civil society will also be discussed, with US officials saying that promotion of human rights and the rule of law will be key.
Kenya placed two high-profile Muslim rights groups on a list accused of supporting the terrorism, following the Shebab massacre in April of 148 people at Garissa university.
Obama is expected to meet with representatives of both the targeted Muslim organisations during his visit.
Obama's backing of the US legalisation of same-sex marriage has angered some Kenyans. Obama's support for gay rights, voiced in Senegal during his 2013 Africa tour, was not welcomed in much of Africa.
Kenyatta has said gay rights is a "non-issue… and it is definitely not on our agenda at all." But for the US, gay rights are human rights. In an interview before leaving Washington on Thursday Obama told the BBC, "I am not a fan of discrimination and bullying of anybody on the basis of race, on the basis of religion, on the basis of sexual orientation or gender."
JUSTICE
Kenya insists Obama will meet with Deputy President William Ruto who is on trial at the International Criminal Court for crimes against humanity relating to violence that swept Kenya after the 2007 election. Obama's Kenya visit was long-delayed by Kenyatta's own indictment by the ICC.
His case was suspended last year — in part, prosecutors say, because witnesses were bribed, intimidated or killed — clearing the way for Obama's trip.
The issue of the lack of justice for the many victims of the 2007-08 violence is likely to be raised: no prosecutions have yet been brought against any of the suspected perpetrators.