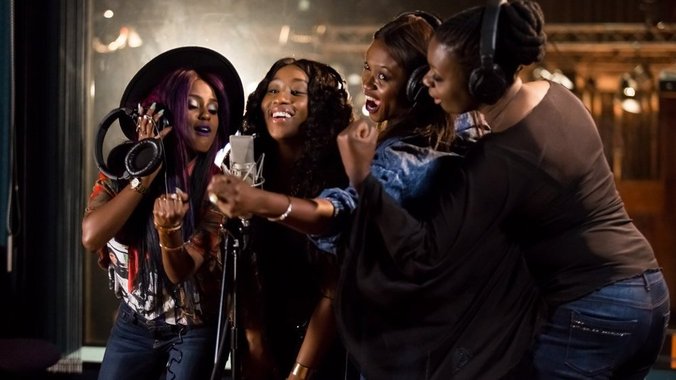 Singers Victoria Kimani from Kenya, South African Judith Sephuma, Waje from Nigeria, Vanessa Mdee from Tanzania, Arielle T from Gabon, Gabriela from Mozambique and Selomor Mtukudzi from Zimbabwe have now recorded Strong Girl to address the gender inequality that they believe goes hand-in-hand with poverty.
The song is inspired by a recently released report by ONE, an advocacy organisation that aims to fight extreme poverty and preventable diseases – particularly in Africa – titled Poverty is Sexist: Why girls and women must be at the heart of the fight to end extreme poverty.
Gender gap and vicious cycles
The campaign's tagline, according to Sipho Moyo, ONE Africa's executive director, is a reflection of the reality of our society. "What we have found is that the barriers that disadvantaged women and girls [face] are essentially structural, whether you are talking from a political point of view or economic one."
ONE's research shows that working women in the least developed countries are three times more likely to be in vulnerable employment than women elsewhere, and that in every country on the continent there are more girls than boys who are not attending school.
According to ONE's research, only a little more than 20% of poor rural girls in Africa complete primary education, while fewer than 10% finish lower secondary school.
"In agriculture, female farmers are more likely to produce much less, acre to acre, compared to men, which is what we call the gender gap in agriculture.
"Why is that? It's because they don't have access to financial resources or credit, and in order to get credit you need collateral and women often don't have the titles for the land they are farming on. So it becomes a vicious cycle of impoverishment."
Together, an African sound
Selomor Mtukudzi, Harare-based singer and daughter of the respected musician Oliver Mtukudzi, echoed Moyo: "As women our gender already puts us at a disadvantage and we are forced to work harder. Women back home in Zimbabwe are hard-working but don't get as much as they deserve. Women reap half of what their male counterparts are reaping."
Mtukudzi believes Strong Girl and the ONE campaign will draw attention to the voices of women and persuade African leaders to empower women.
ONE chose to work with female musicians who have a notable influence in their respective African countries, and who would help popularise the Poverty is Sexist campaign at grassroots level.
Strong Girl is produced by Nigerian songwriter and musician Cobhams Asuquo. The music video, which features Nigerian actress Omotola Jalade Ekeinde, was recorded last month and shot at the University of Johannesburg campus. Asuquo is known for his work with Nigerian singer Asa on her hit songs Jailer and Fire on the Mountain.
"Each singer wrote her own verse in the song," says Sephuma. "The sound is very West African but we each added a different feel to the song, which in the end brought out an African sound."
The song will be used to promote the Poverty is Sexist campaign globally, and will be officially launched in Nigeria, Mozambique, Zimbabwe and South Africa during the World Economic Forum for Africa and the African Union Heads of State Summit in June. This year marks the AU's Year of Women's Empowerment.
Petition for the world to invest more in women
Strong Girl, however, is just one facet of the campaign. Moyo says the plan is to lobby policymakers so that when the AU leaders meet in June, they'll be able to come up with a strong declaration against gender discrimination.
Policy forums around the continent will be held, where civil society organisations, women's groups and members of parliament will hold discussions about polices that are in favour of women, and the real challenges on our continent. Policy recommendations will be made based on the major issues that arise from the discussions and will be sent to the AU.
There will also be a petition that people can sign online, that will call on world leaders to fast-track the fight against inequality and injustice by investing more in women and girls if the world is to end extreme poverty by 2030.
For more information on the campaign visit one.org.
Katlego Mkhwanazi for the Mail & Guardian