In October this year, over 1300 young future leaders from 190 countries will gather in Johannesburg to share their vision and ideas on leadership and development. They'll be attending the fourth annual One Young World Summit from 2-5 October, where they'll be given a platform to engage with respected global leaders on everything from governance to health to sustainable development.
Unlike any other event, the One Young World Summit gives delegates the kind of media platform ordinarily afforded only to those who lead countries and corporations. Delegates speak alongside respected global figures selected for their work and insight into matters affecting the whole world, and the youth in particular.  The Mail & Guardian's Trevor Ncube will be chairing a session on African media and what Africans think of their journalists. To share your views, complete this short survey.
As part of its commitment to developing young leaders, the M&G is sponsoring two young Africans to attend the One Young World summit. Last month we called for applications from Africans who have strong leadership skills, are invested in global issues and have a  passion for volunteering to apply for this once-in-a-lifetime opportunity. We received hundreds of responses from young people doing inspiring and exciting things in the fields of technology and development on the continent. Of these, we've shortlisted the 10 candidates below and will choose two of them as One Young World delegates. Over the next two weeks, they'll be blogging about how they're using digital technology to improve Africans' daily lives. From digitising Ghanaian doctors' prescription pads to empowering women farmers in Malawi through SMS campaigns, these are stories you don't want to miss.
Meet the 10 candidates:
Oscar Ekponimo (27), Nigeria
Oscar is passionate about technology and social change. He has used his skills in digital technology to raise funds for Crystal Mbaguno who required life saving surgery in India for a benign brain tumour.  His digital media campaign helped raised part of the 2.5 million Nira for her operation, and she is currently in recovery. Oscar is involved in another project to combat hunger and food wastage in conjunction with retail distributors. This project connects the retailer, the poor, and charities that supply food to them.
Joel Macharia (26), Kenya
Joel is the founder of pesatalk.com, an online consumer finance publication that's aimed at simplifying the world of finance for ordinary Kenyans. He's also behind Sagana Farms, an agribusiness start-up that helps small-scale farmers get the best returns for their produce by linking them with retailers in urban areas. Joel is a volunteer lecturer in a program aimed at equipping underprivileged students with entrepreneurship and technology skills. He has been involved with TEDx in Nairobi, and spoke at TEDx Kangemi, Kibera and Silanga.
Chikondi Chabvuta (25), Malawi
Chikondi is passionate about empowering women farmers and educating young women. She uses digital technology – webcasts –  to put young girls in her community in touch with inspiring role models in Malawi and across the world. Chikondi also empowers female farmers by teaching them literacy and numeracy via their cellphones.  She promotes the use of SMS marketing among women farmers, which makes them more knowledgeable about market prices and enables them to sell their produce at minimum cost.
Adib Ayay (19), Morocco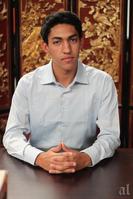 Having grown up between the olive fields in a small town in Morocco, Adib has a passion for agriculture and business. At 17, he founded Fair Farming, a student-run organisation that seeks to help farmers boost their revenue using mobile technology. This project has enabled 300 hundred farmers to benefit from higher incomes and better provide for their families.
His team is working on a new project called TelFarm, which will have a larger impact and benefit millions of farmers across the world. Aimed at small-scale farmers who lack financial services and extensive agriculture information, TelFarm is a suite of mobile-based SMS and voice tools that will allow farmers to significantly increase their income through access to transparent market prices, best farming practices, mobile payments and and micro-insurance.
Gregory Rockson (22), Ghana
Gregory is passionate about access to healthcare in sub-Saharan Africa. The young Ghanaian founded mPharma, a system which digitises the traditional prescription notepad and transforms it into an interactive prescription writing tool. This way, physicians can send mobile prescription scripts to their patients and record and report adverse drug reactions in real time. Gregory has successfully partnered with the Zambian health ministry to deploy mPharma in the country's health facilities.
Tawanda Kembo (26), Zimbabwe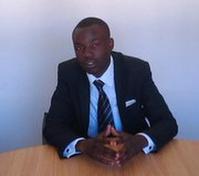 Tawanda is interested in finding innovative ways to meet social needs. He explore existing methods to see if he can remake or modify them to serve today's society. He founded ipaidabribe.org.zw,  an online platform for users to blow the whistle on corrupt activity in Zimbabwe. He also founded Virtual Bank Africa www.virtualbank.co.zw, which provides basic financial services to people who otherwise would not be able to afford them. Tawanda is also committed to volunteering activities and job creation.
Mooketsi Bennedict Tekere (27), Botswana
Mooketsi is passionate about social entrepreneurship, improved medical tourism for healthcare and education in Africa. He founded Digital Computer Labs, an initiative to set up state-of-the-art computer labs across all of Botswana for students to use. He is also invested in empowering women through education. He founded the first digital lab for young female students to come together and discuss ICTs and has given female students from the University of Botswana internships in his company. Mooketsi also hosts technology workshops and tutors students.
Achu Coretta Penn (27), Cameroon
Achu is a youth activist and is passionate about advocating education for young girls. She is a founding member of Impact Creators, a youth-led apolitical NGO that promotes the education and professional development of Cameroonian youth. She is part of a project called "Using Mobile Reporting to Improve Rural and Urban Youth Programming". It makes use of basic technology on mobile phones to collect data more easily and make youth programming more effective. This ongoing initiative has been welcomed by the international community, and Achu presented on it at the 12th ICT4D conference in Atlanta last year.
Divine Puplamu (23), Ghana
Divine believes that technology can be the solution to everyday problems. He co-founded a technology start-up company called Zottech, which provides  technological products and solutions to Ghanaian businesses and organisations. He also volunteers his time as a producer and co-host of Computer Link, the only IT show on radio in Ghana. Divine served as a Google Ambassador at university and hosted workshops and training sessions for technological products. He volunteers with various initiatives aimed at improving the lives of the youth through the use of technology.
Tinashe Mushakavanhu (30), Zimbabwe
Tinashe believes that the voice of Zimbabwean youth matters and that they ought to proactively participate in the political and social discourse as it affects their lives daily . He is the founder of YoungNation, an online portal that harvests conversations to build young people into better citizens. YoungNation runs an interactive digital hub located in downtown Harare that provides access to information and applications for communication, commerce, entertainment and education. It is the first such initiative in Zimbabwe targeted at young people aged between 18 and 35. The project offers networking opportunities and hosts workshops and training. It is an ideal location to support and grow future entrepreneurs.