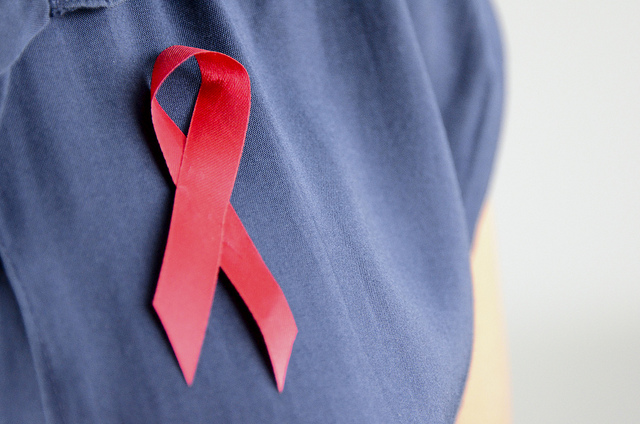 During summer in Lesotho, the perfect time to go running is just before 6am, when the sun has reached a point where it warms the earth without damaging the skin; and just before the traffic of a thousand textile factory workers swarms the road. Five days a week at six in the morning, I go for a run. I pass suburban lawns, the police training college, a small village school and The Clinic. At this clinic, I hear sounds that I recognise from many places, but never bother to identify. The sounds of a creaky wire gate, the voice of an eager vetkoek hawker, a gurgling baby on its mother's lap, cold instructions from a male nurse, the moaning of a tired and thin woman, the tuberculosis cough of an old man and, as  always, the frightened silence of desperate hope. All of these, to me, resemble the sound of Aids.
This sound is loud as it is soft. It is as ordinary as it is uncanny and only those who have heard it before will recognise it. One recent morning, I ran my daily route past the clinic and was annoyed that my earphones were failing to block out the sounds around me. That was when I heard it, this repetitive and unchanging sound of Africa's silent massacre-leader. I ran faster because I recognised it – I was not in the mood for a reminder. On the way back from my running loop, I decided to stand at the corner of the fence surrounding the clinic. I was compelled by curiosity. After all, this impulse kills cats and not humans.
There were those oh-so-familiar sounds again: the gate, hawker, baby, man, moan, cough, and silence, all at once. The noises were coming from faceless figures, someone's mother or uncle or niece. I tried to catch pieces of dialect, everyone seemed to be discussing everything but the reason they were there. One woman was joking about how, during the 1998 Lesotho Riots, she used to ward off soldiers with her rear end.  Another was telling the uninterested boy beside her how Basotho love the word of God but detest God himself. There was a man holding a newspaper with the headline 'Lesotho food security at risk'. Everything seemed so normal, only it wasn't. Of the first 10 faces I looked at, about seven had hesitant and pained expressions painted on. Not the kind of angst that comes from telling a big lie, or running out of money mid-month, but the kind that screams "Surely Not".
I'd witnessed this kind of angst plenty of times while working shifts at my mother's pharmacy. My mother maintained my grandmother's vision of having a pharmacy that keeps its prices especially low in order to make medicine accessible to the poor. Lesotho's poor, who account for most of the population, have a painful and neglected history with medicine. Anti-retroviral drugs (ARVs) have become a sort of staple on the government's agenda. This dates back to the early 2000s, when there was a limited supply of the drug and it was matched with the greatest despairing demand. In order to ration supply, many laws were put into place with the intention of serving those who were most affected first; or most affluent, depending on where you were standing. During this period, only certain districts were able to receive and distribute ARVs. The problems that followed still linger in the morgues of Lesotho's hugely successful funeral businesses. The knowledge of this information makes working at my mother's pharmacy a bittersweet and tiring experience.
My trip down I'll-never-work-for-my-mother-again lane was cut short by an irritating political campaign car blaring some half-baked manifesto through a megaphone. It was so loud and imposing. The sound shook me and I decided to continue with my run. I couldn't help but lead my mind back to the leaking promises that were being yelled through the megaphone. Lesotho is a boisterous arena and the world watches as kinsmen pit themselves against each other to ensure mutual defeat. The greatest tragedy is that in this battle, the voices of politicians and their empty-vessel promises mute the sounds that deserve attention. The sounds of persistent hawkers, tired moans and violent coughs. The whimpering of thirsty issues, drowned out by the overflow of political manifestos.
It was not curiosity that stopped me outside of that clinic that day. It was the innate response of a Mosotho deafened by the continuous and corrupted clatter which filters through the radio stations, televisions, newspapers and megaphones. An automatic reaction to a battle between two voices: one booming and the other broken, neither making any sense. I stopped outside the clinic that morning because Lesotho is mourning, and I needed to mourn with Her. The sobs of the nation are not loud and desperate like the fatal promises of the politicians. Rather, they are quiet and tired, resembling a morning run or the sound of Aids.
Tsepiso Secker is final year economics student at the University of Cape Town. She is a citizen of the beautiful mountainous Kingdom of Lesotho but spent most of her schooling years in South Africa. She occasionally writes for The Money Tree magazine. Connect with her on Twitter: @Tsepspeare