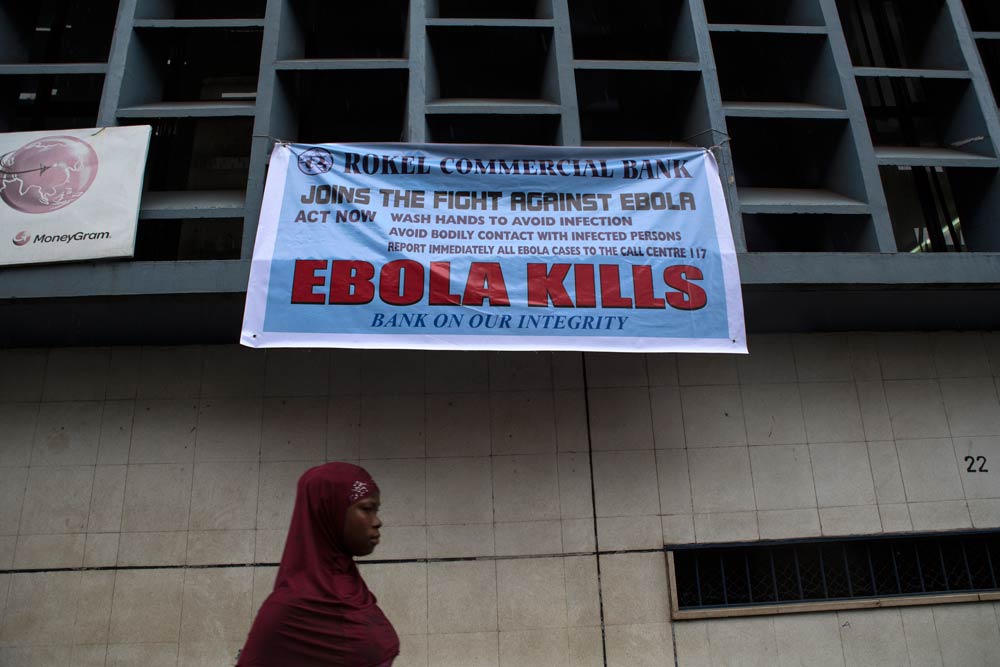 Saturday, November 8, was a landmark day for Africa's battle against Ebola. African business leaders from a range of sectors joined the African Union (AU) and the African Development Bank in Addis Ababa for a round table meeting to discuss what the private sector could contribute towards fighting Ebola. AU chairperson Dr Nkosazana Dlamini-Zuma said that this was the beginning of many consultations the African Union was prepared to have with business leaders. "We do not want to think that we have called you here only because we are in trouble, but we hope that this a conversation that we can carry forward on everything else that is happening on this continent," she said in her opening remarks.
The  Ebola outbreak was first reported in Guinea late last year but was ignored by many until it spiralled out of control. The World Health Organisation estimates that more than 13 000 people across eight countries have been infected,  and nearly 5000 have died. For months now, the outbreak has been making headlines around the world and regional organisations like the AU have come under fire for their perceived failure to effectively address the crisis.
The weekend's meeting was a case of better late than never, but it was a productive one: a $28.5 million emergency fund to respond to the Ebola epidemic was set up. This first wave of contributions will go towards logistical support of healthworkers who are caring for those infected with Ebola, and to strengthening the capacity of local health services in affected West African countries.
The money pledged will be managed by the African Development Bank. This is the first time in history that the African Union and the African Development Bank will be handling money from private entities.
Before the meeting, a target of $30 million was set. Strive Masiyiwa, executive chair of Econet Wireless, pledged $2.5million. Kevin Balogun, Coca Cola Head of  East, West and North Africa pledged $1million on behalf of the company. South Africa's Patrice Motsepe from Africa Rainbow Minerals pledged $1 million as a family contribution. Nigerian business magnate Aliko Dangote, through his representative, pledged 10% of the set target of $30 million. The biggest pledge came from the MTN Group, which offered $10 million.
Many other companies gave logistical support: Deloitte Africa pledged to work hand in hand with the African Development Bank pro-bono as a financial advisory to the fund. There was also consensus that the African Centre for Disease Control project be hastened because Africa needs to stand tall with regard to research and medicine. The renowned Professor Calestous Juma, representing academica, pledged to link African researchers with MIT and Harvard University. Representatives from telecom companies in Africa pledged to create an SMS short code that will enable anyone to contribute to the fund from as little as $1. The facility will be available from December 1.
There was a sense of solidarity at the meeting and an acknowledgement that urgent action is needed. It was a relief  to see Africans actively doing something about the epidemic rather than relying on 'outside help'. As Carlos Lope, from the UN Economic Commission for Africa said: "Africa needs to arrest the infection of perception with the same resolve it deals with the infection of the virus."
Ruth Aine is a Ugandan blogger and social media trainer. She blogs at aineruth.blogspot.com.