While the army is battling rebels in the Democratic Republic of Congo's unstable east, models prepared to sashay down the catwalk at the first Fashion Week in the capital Kinshasa.
Gloria Mteyu (29) told AFP that she had organised the three-day catwalk and fashion exhibition "to show that in Congo, there is not just war".
Back-to-back wars that ravaged DR Congo from 1996 to 2003 have given way to a complex web of rebel groups still terrorising the eastern provinces, which are rich in mineral assets.
Even the world's largest UN peacekeeping force has not managed to stop atrocities including the killing of civilians, using child soldiers and rape on a scale that has given the country the label of "rape capital of the world".
Mteyu, who lives in New York, said ahead of the catwalk that beyond showing another side of DR Congo, she also wanted to give homegrown talents a platform.
"Because I myself am a designer, and since I have had the chance to go to other countries on several continents … I wanted to come home, do the same thing and organise a catwalk to showcase our talent, our Congolese style," she said.
"We have not seen many Congolese at other Fashion Weeks so here is the first chance to showcase Congolese designers who work well," she said.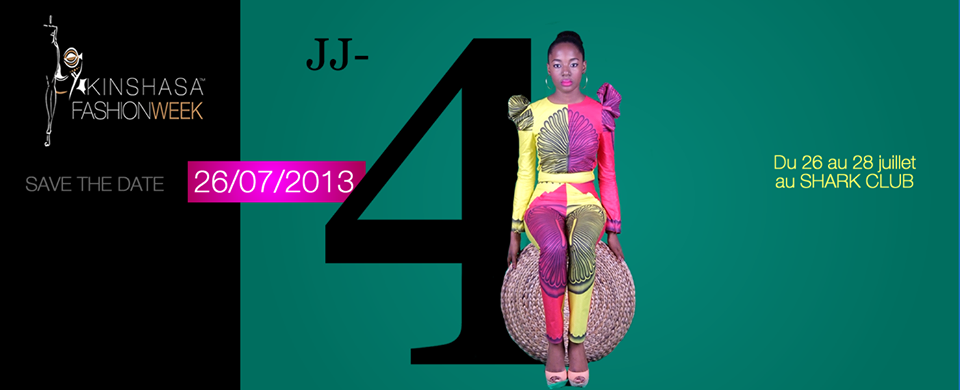 Twelve Congolese designers including Okasol, who dresses Papa Wemba, one of Africa's most popular singers, and eight foreign designers including South Africa's David Tlale, have been invited.
According to the event's Facebook page, the organisers also made a casting call for models in Kinshasa this month.
Local residents however complained that ticket prices to the show were out of reach to most in the country where two-thirds of inhabitants live on less than a dollar a day.
A regular seat costs $150, while a package including two nights of catwalk and access to exhibitions costs $300.
"It is shocking. No one has access, only the rich are targeted. There is no chance for everyone to experience this. Even the middle class can't go," said Clarisse, who earns $200 a month.
Decrying the "astronomical prices" on the show's Facebook page, Muriel T. Munga asked: "Who are you targeting? The Kinshasa High Society? If that's who you're targeting, then you have succeeded."
"The first three rows will be packed… but the other rows will be empty," she said.
Habibou Bangre for AFP