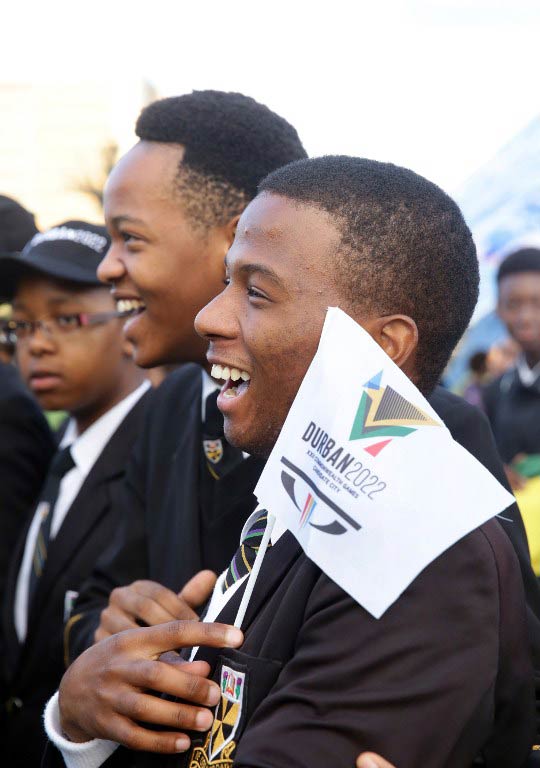 South Africa on Wednesday promised to deliver a world-class event when the city of Durban hosts the 2022 Commonwealth Games, saying the occasion would help the country overcome its turbulent past.
Both the 1995 rugby World Cup and the 2010 football World Cup in South Africa are seen as milestones in the country's efforts to promote national unity after the apartheid era.
The Commonwealth Games in Durban, on the east coast, will be the first to be held in Africa.
"We are excited to see our efforts bearing good results," the sports ministry said in a statement.
"We (will) tell our story of an unparallelled unity in diversity, reconstruction and development.
"Sport continues to unite South Africans, healing past wounds and creating a better future for all."
The Games are earmarked to start on July 18, the late Nelson Mandela's birthday.
Hundreds of jubilant locals gathered on a sports field in Durban to hear the announcement made from New Zealand, with prominent sporting stars expressing support for the event.
Retired national cricket captain Shaun Pollock said Durban would be an excellent host.
"The Games will showcase what we can produce as a city in terms of sporting excellence… it's exciting times," he said.
Canadian city Edmonton withdrew from the 2022 race, citing oil price-related financial concerns, leaving the South African port as the only bidder.
Durban played a key role in South Africa's rugby and football World Cups, as well as in the 2003 cricket World Cup.
According to authorities, a budget of 6.4 billion rand has been set aside for the Games, in a country battling high unemployment and poor growth.
Officials say only an athletes village and a shooting range need to be built, and an athletics track installed at the main Moses Mabhida Stadium, which was erected for the 2010 FIFA World Cup.