On January 12, Google through its famous doodle celebrated the first school day of an African student who became the oldest person to start primary school, at the ripe old age of 84.
Kimani Maruge's feat in 2004 earned him a place in the Guinness Book of World Records, in addition to inspiring the well-received movie, The First Grader. He was in school with two of his grandchildren, as he took advantage of the government's decision a year earlier to introduce free primary schooling.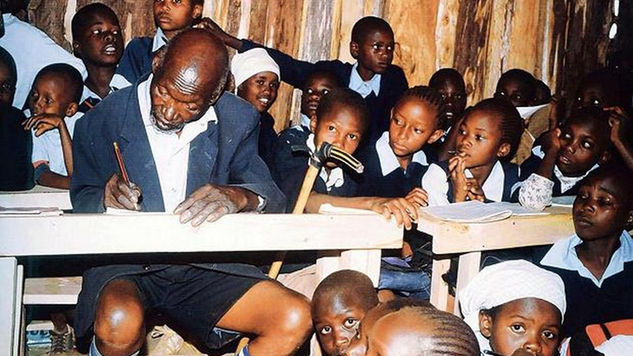 Maruge died in 2009, but there have been no shortages of senior citizens trooping back to both traditional and adult school, many emerging triumphant. On the other side of the desk, there are also been teachers still imparting knowledge well into their golden years.
M&G Africa takes a look at some of the more inspiring ones: http://mgafrica.com/article/2015-01-30-some-of-africas-oldest-learnersand-teachers