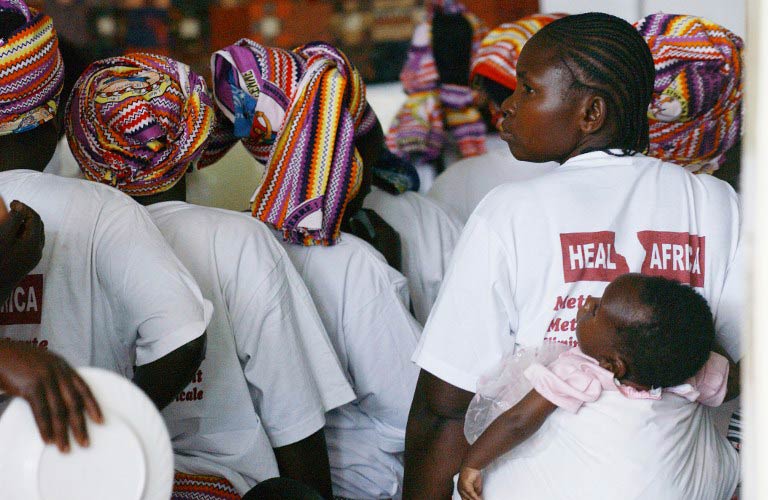 American actress Angelina Jolie and British Foreign Secretary William Hague hosted a War Zone Rape Summit in London last month. Officially named 'the Global Summit to End Sexual Violence in Conflict', it sought to highlight and combat the use of sexual violence against women and children within war zones.
The event was the biggest of its kind and brought together thought leaders, policy makers and change makers from around the world.  The issues raised were especially relevant, given the current Boko Haram situation. Around two hundred Nigerian school girls who were abducted by the Islamist group on April 22 are yet to be found.
One of the key points of the summit was that during conflict it is not just guns causing destruction, but the penis. In times of war women are raped at an alarming rate as 'all laws are suspended' and anything goes.
Africa delegates featured prominently and many of the cases highlighted were from the region. African Union Commission chairperson Nkosozana Dlamini Zuma, speaking on one of the panels, stated that there must be zero tolerance of sexual assault within battle zones.
As part of its #ENDViolence campaign, Unicef has shared some statistics on sexual violence against women and children:  in the Democratic Republic of Congo an average of 36 women and children are raped every day. In Somalia, 34% of rape survivors are children under the age of 12. And in war zones these statistics are sketchy at best as hordes go unreported because the channels to report are often destroyed in conflict.
It is well documented that women in Sierra Leone and Uganda have been subjected to rape, sexual slavery, and other forms of sexual abuse as well. There is a clear mandate to speak out on this. It has reached a point where sexual assault in countries such as Liberia and Cote d'Ivoire are posing a threat to justice, with this form of violence being a 'characterising feature of war'.
But why is the brutality of rape only highlighted during war when the act is no less brutal on a Saturday night in a peaceful suburb? Why are you an animal in the combat zone and a man asserting himself in the city?
Rape: present during war and peace
At the summit, Nobel laureate Leymah Gbowee said that 'Sexual violence in war is directly related to sexual violence in peace' .
The problem is as prevalent across the continent, although it doesn't receive an equal amount of attention in all countries. Take Kenya, which has had to deal with a legacy of British troops raping women over a period of 30 years. This institutionally imposed silence was broken by Amnesty International  in 2003 when it emerged that over 650 women had been raped by British soldiers  as long ago as 1965 and as recently as 2001.
The majority of these cases were gang rapes perpetrated by men during training sessions, not during times of war.
Sexual violence as a societal weapon
Sexual violence as a weapon is not only something confined to the battlefield and understanding this could go a long way towards reconceptualising the prevalent idea of 'victim blame'. If someone pulls a knife on you people will not automatically look at what you did to 'deserve' it; the same should hold true of sexual violence, and not only during war.
Most people are aware that rape is never about the sexual act (the need for sex per se), but about asserting dominance. Men have supposedly romanticised the idea of rape, equating it to notions of 'machismo'. This is in no way to excuse rape, humans after all separate ourselves from being beasts by resisting and restraining destructive primal urges.
Within the private realm sex is seen as a weapon, a tool that speaks to a balance of power and is seen more as a power struggle between two people and not as serious attack. Often cases involving sexual assault either fall to the wayside or the perpetrators receive ridiculously inadequate punishments, such as cutting grass.
In the home there are certain power dynamics that take place in terms of sexual relations between spouses. For one, to be married to another is to essentially lose the ability to state when and where sexual relations take place. This power struggle in the home can be embodied in the phrase:  'There is no such thing as marital rape'. This is a view infamously held by the Chief Justice of South Africa Mogoeng Mogoeng, who came under fire for downplaying domestic violence in his judgments.
The idea of sexual assault as a weapon extends to sexuality as well.
Corrective rape in South Africa is rife. This act is based on the premise that a man can change the sexuality of a lesbian woman through the act of forcibly sleeping with her thus making her 'see the light'. The idea that one can be changed or altered through a forced sexual act is again using sex as a weapon.
A move away from victim blame
The call for empowerment of women is tied extremely tightly to the notion that rape is not the fault of the person who is assaulted, that they need not carry that burden. Sexual assault needs to be seen in light of any form of physical assault. No one questions someone who has been shot, and one shouldn't be questioned as to the 'role you played' in your rape.
Summits such as this one highlight the aggressive nature of sexual assault and show it in a new light and context: as something outside the sexual realm and akin to a stabbing or even a shooting. It highlights the violence behind the act.
The call for a global shift from that of impunity (especially in the case of those involved in sexual assault within conflict zones) speaks to the severity of the situation. Sexual assault is not just about sex, one person wanting it and one person not. It has a far more vicious element to it which is often left out of the global rhetoric on the subject.
Sexual violence is violence, not just on the battlefield. It is not asking for it in one place and a weapon of mass destruction in another. Seeing it in the context of conflict shows the severity and brutality of the situation, a lens that should be applied across all cases, not just ones in which the man doing the raping is carrying an AK-47.
Kagure Mugo is a freelance writer and co-founder and curator of holaafrica.org, a Pan-Africanist queer women's collective which engages in activism and awareness-building around issues of African women'sidentity, experiences and sexuality. Connect with her on Twitter: @tiffmugo