Soon after Zimbabwe gained its independence in 1980, my parents bought a house in the suburbs in Bulawayo. This meant that I began my primary education in a school that was formerly reserved for white kids. I was in such close proximity to them that I was able to touch their hair. I marvelled at how soft it was and how different it was from mine. My hair was the same as all the other black children around me: short and 'natural', not straightened with the help of chemicals. It was thick, tough and difficult to comb; very different from the hair on white girls' heads which was soft and often grew down their backs. Advertising didn't help my perception of my hair either. Even black women on television and in magazines boasted long, straight hair. To me, that was the epitome of beautiful hair and I aspired desperately to have it.
Enter high school. I was sent to a boarding school about 300km from home in a small town called Masvingo. It was a mission school run by Catholics so it was quite conservative. The policy at this school was that our hair had to be kept short and in its natural state. If our hair grew too long, the school teachers would cut it off for us. Us girls would plait it up at night and then undo the plaits in the morning. We would comb our hair and then pat it down so it would pass a cursory length test. We bought all sorts of gels and hair food which we used on our scalps daily. My friends took great care to hide any increased hair length from the school authorities, but my hair never grew past my shoulders.
I moved to a school in Harare for my A levels. One of the perks of studying in the capital was being exposed to the latest and trendiest hairstyles. This particular school allowed us to use relaxers on our hair. At 17, I saved up all term to be able to afford my first ever relaxer which cost $30. I was one of the happiest girls in Africa that day! I felt it was a rite of passage into adulthood. Almost all the girls in my school had relaxed hair too but no one had taught us how to care for it. We styled our hair using hot combs and hot brushes and, as a result, most of us had damaged hair.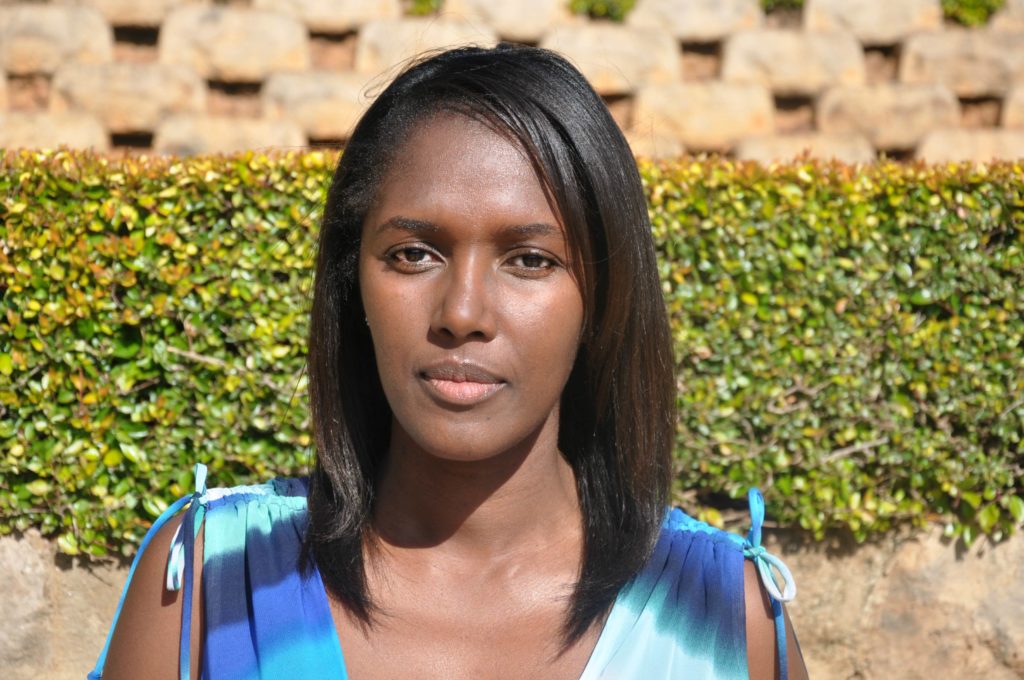 I was constantly broke at university because there were just too many hair products vying for the little money I had. I still used a relaxer in my hair but relied on friends for help in applying chemicals and styling it. No matter that we were pursuing 'higher' education, we never followed the instructions that came with the relaxer kit and we constantly burnt our scalps. The instructions stipulated that we leave the relaxer chemicals on our hair for no longer than 15 minutes but we would keep them on for much longer, thinking it would make our hair silkier and straighter. Instead we ended up with over-processed and badly damaged hair. We'd sit squirming until we could no longer bear the burn of the relaxer chemicals, then run to the sink and have a friend assist in washing the chemicals off. It was self-inflicted torture. When I think back to those days, it's a miracle I have any hair today. "Beauty is pain," the saying goes. I experienced enough of it over three years of trying to grow my hair but I had nothing to show for it: mine stayed stubbornly at my shoulders.
It wasn't until I was well into my thirties that I began questioning what the hell I was doing to my hair in the name of beauty. Thanks to the internet, I discovered other black women in other countries who were just like me but with hair that reached their waists. I didn't even know that this length was possible for black women! I discovered hair blogs and hair forums (longhaircareforum.com, hairliciousinc.com, keepitsimplesista.blogspot.com, relaxedhairhealth.blogspot) where thousands of women gathered to discuss all things hair. I was hooked.
I realised that I had been making mistakes with my hair my whole life. From these forums and blogs, I learnt a number of things: hair styling comes secondary to hair care; buy a few key products that work instead of spending a fortune on tons of products; stick to a regular regimen. One thing almost all the bloggers I read had in common was that they took care of their own hair. They hardly visited hairstylists.
I adopted this approach too. It was more time consuming but much kinder on my pocket. I now spend approximately R100 a month on hair products, which is much cheaper than a salon visit. The most dramatic change for me came when I introduced regular deep conditioning and daily moisturising into my hair care regimen. My hair responded and began to grow longer. Blogs and forums taught me about the use of castor oil to encourage hair growth. I began to use it religiously and for the first time in my life, my hair grew past my shoulders and down my back!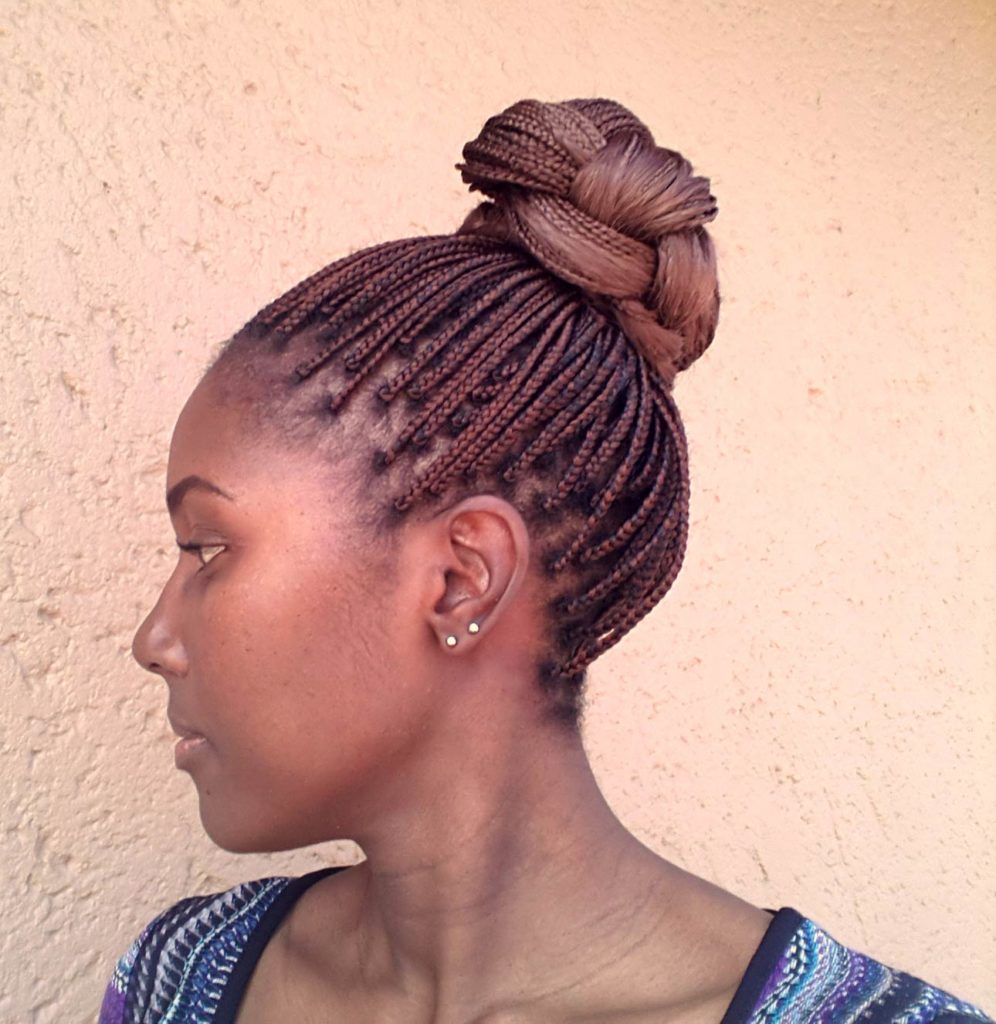 I now have a seven-year-old daughter and I make sure to care for her hair properly. She is growing up in a world where there are so many examples of black women with beautiful hair in many forms, whether natural or relaxed. Straight hair is no longer the only standard of beauty when it comes to hair. She comes across black women with bald heads, locks, natural hair and relaxed hair on a daily basis, at school, on television, in the malls. I have envied many a beautiful afro worn by girls at her school. What makes me proud is that my daughter's hair is already down to her waist. She knows that her hair has to be taken care of properly so that it can grow even longer. Waist-length hair is not something she sees on white girls only; she already has her own.
Tendayi Kunaka writes about her journey towards long, healthy hair at africanhairblog.com. Connect with her on Twitter.