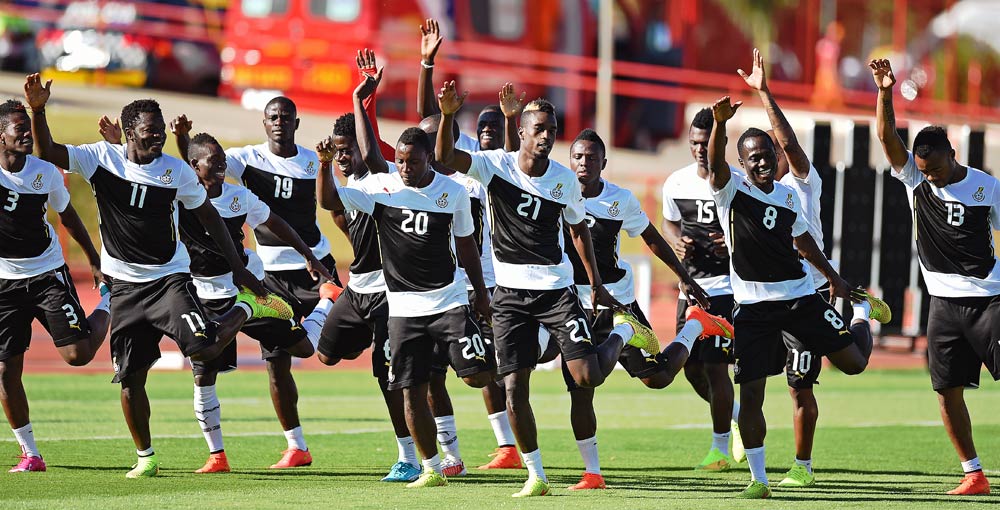 The Ghana government on Wednesday airlifted more than three million dollars in cash to Brazil to stop protests by players ahead of their crunch game against Portugal.
Speaking after a player meeting Wednesday, midfielder Christian Atsu said there was no question of any fallout from the financial dispute on Thursday's game which Ghana must win to maintain any chance of qualifying for the second round.
The team ended their protests after President John Dramani Mahama personally assured them that he would send a chartered plane with the promised amount, more than $3 million, Atsu said.
"We love our country and we will play," said Atsu, who with team-mates boycotted Monday's training session.
Ghana coach Kwesi Appiah, whose side must beat Portugal and hope either the United States or Germany inflict a heavy defeat on the other so they go through on goal difference, said he was relieved the government had intervened.
"The president has intervened. That is a good thing, the government took matters in hand," Appiah told a pre-match press conference.
"The money should arrive in a few hours as the plane took off some time ago," he added.
Because of the bonus row, the team only arrived in Brasilia late on Wednesday and missed training.
Appiah, who has been coach since 2012, explained the bonuses should have been paid before the finals where the Black Stars had been hoping to repeat their 2010 exploit in reaching the quarter-finals.
"Our habit is to pay the players in cash because not all the players have bank accounts in Ghana.
"I am not saying that is the best way to do things but one has to understand in Africa things are done differently to Europe," said Appiah.
"FIFA pays the federations only when they arrive. The players have to wait to be paid and the country must find the money before they arrive and that is where the problem lies."
However, Appiah said he sympathised with the players. "From the moment one agrees the size of the bonus it is important the players receive it."
Bonuses also caused a furore in the Cameroon camp with the players delaying their flight to Brazil until cash promises were made.