I don't remember a time in my life when I didn't have books around me. My parents and grandparents were all bibliophiles, and it went without saying that I was expected to find similar joy in reading.
As a child I was introduced to the worlds that lay within Mallory Towers, The Famous Five, Secret Seven, Nancy Drew Mysteries and others. When I grew older, I fell in love with Jane Austen and the Brontë sisters.
African literature barely registered on my radar until about three years ago. Prior to this I had only read a handful of requisite titles by African writers. I just did not make the effort to read more, and hid behind the handy excuse of good African literature being hard to find.
My light bulb moment came after reading Twilight in the Morning by Theresa Lungu, a Zambian writer based in the US. It is a simple story: boy meets girl, they fall in love, they're separated and endure great personal loss before being reunited. However, what made this book thoroughly enjoyable was the writer's skill to make this more than a cliché about love and loss. Instead she showed the remarkable resilience of the human spirit even after enduring heartache and pain.
After this I resolved to read more books by Zambian writers and others from the continent. I further decided to share my reading experiences through book reviews to perhaps help others make purchasing decisions and to introduce them to new and old writers. It was the least I could do after years of neglect.
In doing so I've found a new meaning in what it means to be an African. The African writer explores the depths of the human condition. In these works we are not merely caricatures or objects to be ridiculed and placed on display. We are fully formed human beings with the capacity to love, hate, laugh and cry. Furthermore the African writer has given voice to many stories that once were only shared through our oral traditions, some of which we have lost with the passing of time. This is why I continue to read and share.
Some of my favourite books to date are:
A Cowrie of Hope by Binwell Sinyangwe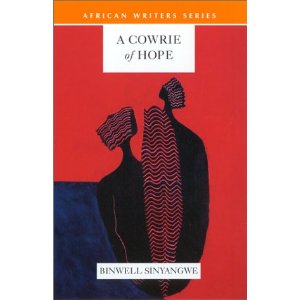 Nasula (mother of Sula) is a young widow struggling to make ends meet for herself and her daughter. Her daughter who recently passed her exams has been accepted into an all-girls' secondary school but she lacks the money required for fees, supplies, and other things required for Sula to continue with her education. Though illiterate herself, Nasula, understands the need for her daughter to be educated and she feels the burden acutely.
Faced with the dilemma of her daughter possibly dropping out of school because of lack of funds, Nasula faces a seemingly hopeless situation until a friend proposes a solution. If she sells her last bag of Mbala beans, which are on high demand in Lusaka, the money will more than adequately fund Sula's schooling. Re-energised with this new hope, Nasula sets out to earn this money.
Nasula's naïveté is touching, and her boldness inspiring. What I really love about this book is that despite the desperate situations Nasula finds herself in, she loses neither her dignity nor her sight of goal. Her daughter exemplifies this too, which speaks well for the strength of both mother and child. We often talk about the indignity of poverty, and how it slowly chips away at the soul but Sinyangwe masterfully crafts characters that transcend that predicament.
Everything Good Will Come by Sefi Atta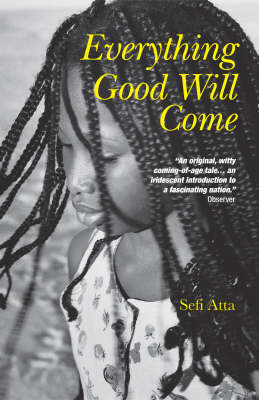 Sefi Atta's debut novel is set in Lagos, Nigeria. It is the story of Enitan, born on the eve of her country's independence. Through her eyes we witness the changes the young republic and her citizens go through – military coups, the rise of an indigenous ruling class, political activism and so forth.
As a child Enitan is sheltered, naïve and spoiled; her parents use her as a proxy in their fights, each vying for her undivided loyalty.
We follow her story from childhood to adulthood, and we see her come into her own through her life experiences. Her friendship with a childhood friend, Sherry, is also quite pivotal and through them Atta raises troubling issues such as the role of women in society and the expression of personal freedoms in an increasingly autocratic nation.
Sefi Atta is truly a gifted writer and this work is well worth reading.
Nervous Conditions by Tsitsi Dangarembga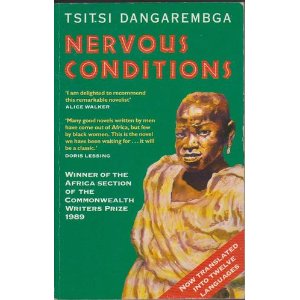 "I was not sorry when my brother died. Nor am I apologising for my callousness, as you may define it, my lack of feeling."
Never have I read such a bold opening to a novel. I paused briefly to check what roller coaster ride I had just committed myself to before launching into the book. It turned out to be intense and thought-provoking.
This is a semi-autobiographical coming-of-age story about a young woman in pre-independence Zimbabwe. It's set in the late 1960s and early 1970s, and centres around two female cousins, Tambudzai (Tambu) and Nyasha. The adult Tambu reflects back on her adolescence and in particular the major events that shaped her life.
This is not simply a story about family drama. It is about girls maturing into teens. Women moving up in the world by virtue of their hard work and/or education and not because of advantageous unions. The struggles of a newly educated class as they straddle the "white man's world" and that of their forefathers. Familial pressures to help less advantaged (and sometimes lazy) siblings. The gradual emancipation of the black man. Social acceptance of outsiders.
It is not an easy read but the gifted Dangarembga does a remarkable job in making it enjoyable.
The Screaming of the Innocent by Unity Dow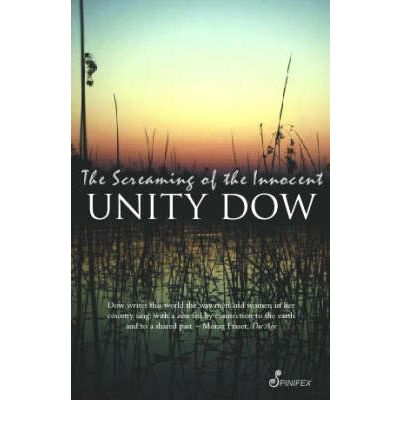 The Screaming of the Innocent is a powerful book. A young girl goes missing in the remote village of Gaphala in Botswana. The police rule out a human connection in her disappearance and make the determination that she has been eaten by wild animals. Her family dispute this but have no means to pursue the case, and it is soon closed.
A few years later a young woman assigned to the local clinic as part of her national service comes across a box that reopens the old case and wounds that have barely healed start to bleed again. This sets in motion a quest for the truth about what happened to the little girl.
What follows is the struggle between a community of people who have traditionally been disenfranchised as they go head to head with those who rule and oppress. Dow weaves together a fascinating tale that's hard to put down and shows that even in the midst of horrific darkness there is hope, and this hope is carried by ordinary men and women.
It's a tragic story told by a wonderful writer. I absolutely loved it.
Patchwork by Ellen Banda-Aaku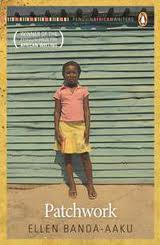 The central character of the book is Pumpkin. We first meet her as a nine-year-old living in  Lusaka, Zambia with her single mother, Totela Ponga. Theirs is a turbulent existence – Totela is a barely functioning drunk who obsesses about her married lover, JS, Pumpkin's father. Pumpkin slips into the role of caregiver though she understands little of alcoholism and the destructive nature of her parents' relationship. She also faces the unkind questions from her friends about her absent father which she fights off defiantly.
In the second half of the novel, we encounter an adult Pumpkin. She's a successful architect and is married with children of her own. She still carries with her the insecurities from her childhood. She's distrustful and has a knack for telling little lies that slowly chip away at the foundation of her marriage. This culminates in an ugly encounter with a woman she suspects of preying on her husband.
Overall this was an enjoyable book. Having the story told from Pumpkin's point of view as a child and later as an adult was very well done. Even though she seemingly has it together on the outside, there are many times she wonders "why couldn't they see the tears I was crying inside?" One can't help but be thoroughly annoyed at her parents for failing to step back to see what their behaviour had done to their child. They fail to understand the outward expressions of love Pumpkin needs or how she struggles to fit in a world where she constantly feels rejected.
Through Pumpkin's eyes we are confronted with various themes – polygamy, alcoholism, HIV and Aids, trust and personal insecurities. As the lives of the different characters intersect we see how they respond and evolve. No one comes out of this as he or she went in.
Bwalya Chileya was born in the early 80s and raised in Malawi and Zambia. She holds a masters in business administration and works as a project manager. She still reads and writes stories in her free time. Connect with her on Twitter.