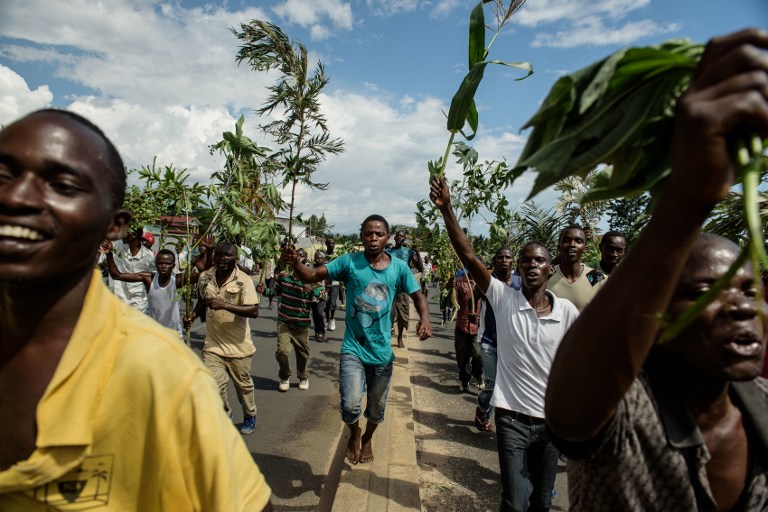 A top Burundian general launched a coup attempt against President Pierre Nkurunziza on Wednesday, bringing to a head weeks of violent protests against the president's bid to stand for a third term.
General Godefroid Niyombare, a powerful former intelligence chief who was sacked earlier in the year, announced via a private radio station that the president had been overthrown hours after he left for neighbouring Tanzania for talks with regional leaders.
The presidency, however, said in a brief message on Twitter that the coup had "failed". Pro-Nkurunziza troops were still in control of key institutions including the presidential palace and state broadcaster, witnesses said, and fired warning shots to stop demonstrators from marching on the state television and radio building.
Over 20 people have been killed and scores wounded since late April, when Burundi's ruling CNDD-FDD party nominated Nkurunziza to stand for re-election in June 26 polls. The clashes between security forces and demonstrators have raised fears of a return to widespread violence in Burundi, which is still recovering from a brutal 13-year civil war that ended in 2006 and which left hundreds of thousands of people dead.
Whichever way the crisis ends, there are a couple of things worth knowing about Burundi:
1. It's becoming a good place to set up a business! Since 2012, it has been possible to register a new business in the country in one day, and for less than $30. The country has made major gains on the World Bank's Ease of Doing Business ranking and is now regarded as one of the world's star economic reformers. This year it placed 140th, from 157th in the 2013 ranking. It has notably jumped 72 places in the ease of registering property, and also made gains in the trading across borders indicator.
2. Urban beaches. Lonely Planet says that Bujumbura's Lake Tanganyika beaches are some of the best urban beaches of any landlocked country in Africa.The stretch of beach that lies about 5km northwest of the capital is the most beautiful and used to be known as Plage des Cocotiers (Coconut Beach).

Bujumbura beach. (Pic: Flickr / Michael Foley)
3. Burundi was the first country, along with Sierra Leone, to be put on the agenda of the UN Peacebuilding Commission. It was stablished in 2006, to ensure that countries once ravaged by war do not relapse into bloodshed. Burundi has seen 40 years of armed violence and civil war since gaining independence from Belgium in 1962. The conflicts, rooted in political and historical tensions between the ethnic Hutu majority and Tutsi minority populations, have killed more than 300,000 people.
4. The country is developing a Bujumbura City Master Plan to counter population growth and the attendant pressure on public utilities. Its partners on the project, that would bring in order to a cluttered environment, include the United Nations Development Program, and Singapore. The country is also looking to link the capital city to Kenya's coastal town of Mombasa to make it easier to trade, using a 1,545km corridor.
5. Burundi was the first country in the East African Community to issue e-Passports.  The country introduced the new biometric passport in March 2011.
6. Burundi is one of the most youthful countries in the world. In 2014, with an estimated 45.7% of the population under the age of 15, Burundi comes in 7th in world rankings.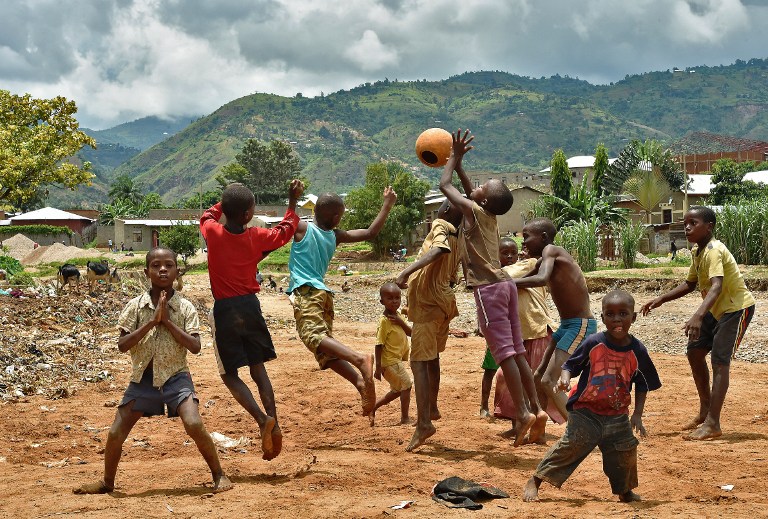 7. Even though it's a landlocked country, fishing is a very important sector representing about 1% of the GDP. Fisheries in Burundi are dominated by Lake Tanganyika which it shares with the Democratic Republic of the Congo (DRC), Tanzania and Zambia. The waters under the jurisdiction of Burundi make up about 8% of the lake and are restricted to the northern coastline.
8. Burundi is one of the most attractive African markets for telecoms investors. Mobile penetration is at around 33% (mid-2014), standing at only about half the regional average – lots of room to grow.
This post was first published on MG Africa.