The African Union mourned the passing of South Africa's liberation leader Nelson Mandela on Friday, ordering its flags to fly at half mast as it praised a "pan-African icon".
"Mandela has fought a good fight, and bowed out with great reverence," said Nkosazana Dlamini-Zuma, chair of the African Union Commission of the 54-member bloc.
"His passing on is a great loss to his family, to our continent and indeed to humanity itself," Dlamini-Zuma added, herself a South African and the former wife of President Jacob Zuma.
Mandela died late Thursday aged 95.
"Madiba, as he was fondly known, symbolises the spirit of pan-Africanism and solidarity in the struggles of humanity against apartheid, oppression and colonialism and for self-determination, peace and reconciliation," she added.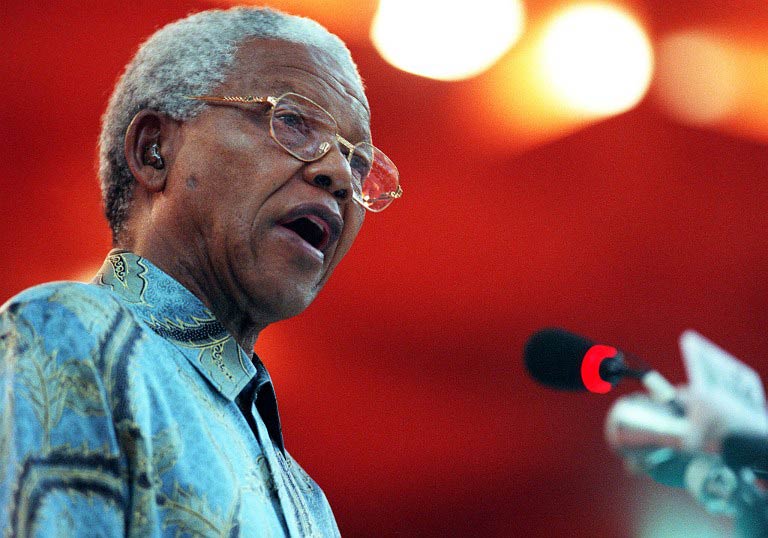 In Ghana, President John Dramani Mahama hailed Mandela as "a man of peace and tolerance" and "the man who sowed unifying peace in South Africa.
"Mandela was an icon, not only of hope, but also of the possibility for healing, Mahama said in a statement. "His utilisation of peace as a vehicle of liberation showed Africa that if we were to move beyond the divisiveness caused by colonisation, and the pain of our self-inflicted wounds, compassion and forgiveness must play a role in governance," he added.
"The world has lost one of its greatest citizens," Tanzanian President Kikwete said, calling Mandela "a voice of courage, a source of inspiration and a beloved leader to us all." The East African nation has declared three days of mourning for the former South African leader.
Kenyan deputy president William Ruto said that with the death of Mandela, "the world has lost a moral example of selfless leadership".
"The African continent is poorer without Madiba," he told The Standard newspaper. "We are mourning a father to multiple generations of Africans. Madiba was a shining example that we should all emulate."
Nigeria's President Goodluck Jonathan said: "Mandela will always be remembered and honoured by all mankind as one of its greatest liberators, a wise, courageous and compassionate leader, and an icon of true democracy. Mandela's death will create a huge vacuum that will be difficult to fill in our continent." Jonathan also declared three days of national mourning for Mandela.
Senegal's President Macky Sall said: "We have lost a giant, one of the greatest figures in contemporary Africa. No man of our time has given so much for the cause of his people, for Africa, and for the good of mankind. Nelson Mandela taught us courage, strength, forgiveness. He showed us that a human being could be better."
President Paul Kagame of Rwanda said in a tweet: "Madiba, South Africa's first post-apartheid president, passes on. But what is certain is he will continue to live in the hearts of many of us. Rest in peace."
UPDATE:  Zimbabwean President Robert Mugabe called Mandela the great icon of African liberation, freedom fighter, a beacon of excellence and a humble and compassionate leader. His delayed message of condolence was delivered on Saturday, raising speculation that Harare was reluctant to recognise Madiba's legacy. Read more here.
– Mail & Guardian, Sapa