Local fans of Nigerian rap artist Ice Prince (born Panshak Zamani) will see him joining the likes of JR, Morafe, Reason, AKA, Khuli Chana and Casper Nyovest on stage at Maftown Heights – the Channel O African Music Video Awards pre-concert – on November 29 2013. The rapper hopes to scoop up the Most Gifted African West award at the awards ceremony the following day for his song Aboki.
Ice Prince will be competing in that category with the likes of D'Prince, R2Bees, D-Black, Chidinma and P-Square. The rapper released Aboki (Remix), a song he describes as the "biggest African collision ever", in January. The song features Ghana's Sarkodie, Nigeria's Mercy Johnson, Wizkid and MI, and South African Motswako rapper Khuli Chana.
Ice Prince launches his sophomore album Fire of Zamani on November 23 at the Eko Hotel in Lagos, Nigeria. He says American rapper Wale and UK rapper Chipmunk, who feature on the album, will perform at the launch.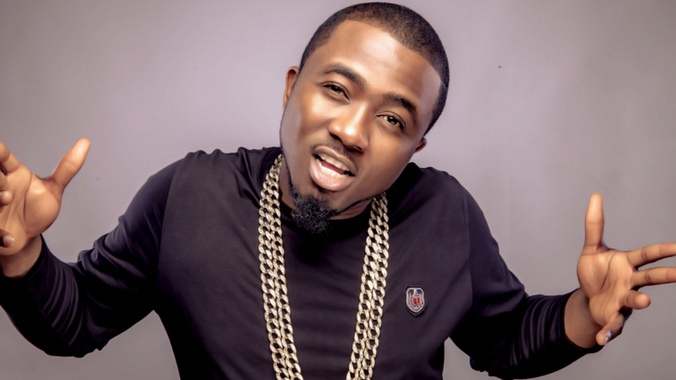 Rhodé Marshall speaks to Ice Prince ahead of the Channel O Music Video Awards.
What do you think is the relevance of indigenous language in giving hip-hop in Africa a unique, exportable identity?
It is the thing that draws the ear of the international audience first, most times even before they get into the music. Whether it be the accent or the language. That's what separates our sound from the rest of the world and defines who we are and what our music represents.
What are you looking forward to most about performing at Maftown Heights this year?
I'm looking forward to rocking with artists from the area because it's really about time we start getting together with avenues like this as African artists. And of course to just rock it and share my music with my fans on that side. It's a blessing.
Do you view Nigeria differently now that you have travelled around the world?
I see myself as a Nigerian and my music is purely a representation of my country. But I draw a lot of inspiration from elsewhere and my experiences divine my music more so than ever.
What are your thoughts on how Nigerian music is received around the world?
It is amazing. You don't understand how big it is until you travel. I was recently in Canada and I heard our music playing. In Vancouver? That is how far our music has travelled and how huge it is now.
You won the 2013 BET Best African Act Award – what was it like receiving that nod?
Along with it came a lot of pressure. It puts a large task on your shoulders. Everything I do has to be done with 200% now. The honour of the award has made me more focused.
What does Aboki mean?
Aboki is a Hausa word meaning "friend". The song celebrates everyone. Whether you are rich or poor, we are all friends.
You're days away from officially releasing your second album, Fire of Zamani. What's different this time around?
I dug a little deeper this time when I wrote songs for this album. I'm speaking more from the heart this time. I worked 10 times harder to bring the best melody and best rhymes.
Why Fire of Zamani?
I heard the phrase "fire of zamani" on 2Face's Unstoppable album. I got that from a 2Face song and decided that it has to be my album name. I think it suits me quite well.
Which South African artists' music have you been enjoying?
L-Tido, Da Les, AKA, Khuli Chana, Mafikizolo and a lot more.
Rhodé Marshall is the Mail & Guardian's Project Manager.