A thousand women staged a silent rally outside Parliament in the strife-torn Central African Republic on Monday, their mouths bandaged in a mute protest against violence towards women.
Civilians including women and children are bearing the brunt of a surge in violence in the country, aid agencies have warned, with torched villages and abuses including murder, rape and torture.
"Stop violence against women. I am not an object," or "No to murders, torture, rape" read banners held by women of all ages and religions who planned to cover their mouths with white tape from 6am to 6pm to make their case.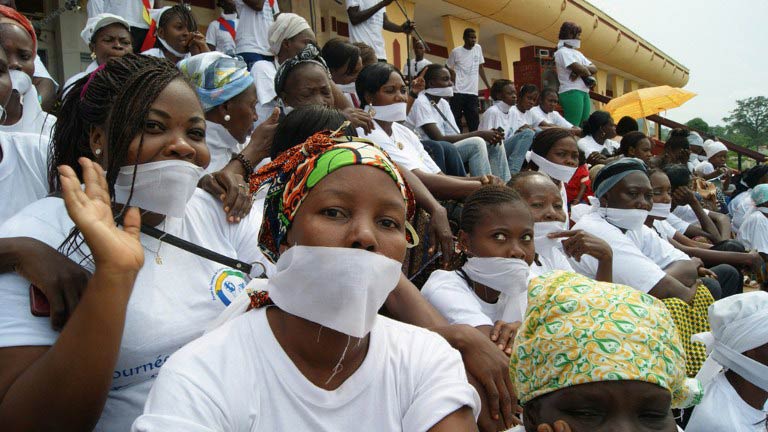 Held in Bangui as part of International Day for the Elimination of Violence against Women, the rally aimed to raise awareness of the spike in violence between unidentified armed groups and former rebel fighters.
It is the deadliest the country has experienced since March, when a coalition of rebel groups known as Seleka deposed president Francois Bozize, who had ruled since a 2003 coup.
In his place they installed the mostly-Christian country's first Muslim leader, President Michel Djotodia.
Djotodia received a delegation of women at the presidential palace on Monday, but said he would wait until the protest was over before discussing their concerns.
"Since you are not talking we will wait until the time comes to organise a meeting and discuss the problems women are facing," he said, before donating two cattle and $6 000  to the movement.
The president said his wife should have been present "but since this morning she has not said a word".
"I talk to her and she doesn't reply. I ask myself: Why isn't my wife speaking? And I am told she is observing the movement of Central Africa's women."