It was an early morning in downtown San Francisco a few months ago and I was sitting in a Starbucks, thinking about what next to do with my life. After two successful interviews with Google, I had a good feeling that I would receive a job offer, but something just did not sit right with me. Around 9am, I received an email from a friend which had a link to an investigative article titled "Dirty Medicine" on CNNMoney. It tackled the issue of criminal fraud in Ranbaxy Laboratories, an Indian multinational pharmaceutical company. This article marked my return to Africa and my quest to use big data to help African governments develop better drug surveillance and monitoring systems.
The piece on Ranbaxy outraged me. The author writes that in a conference call with a dozen company executives, one brushed aside fears about the quality of the Aids medicine Ranbaxy was supplying for Africa. "Who cares?" the executive said. "It's just blacks dying."
At that moment, all I could think about were the 84 children who died in Nigeria in 2008 after consuming adulterated baby teething mixture and the many other families who have lost a loved one due to substandard/fake drugs. I was frustrated by the silence on the part of drug regulators in Africa. Why were they not dragging executives of Ranbaxy to court? Why was no one in prison for betraying the trust of consumers? Why? Why? Why?
I moved from asking myself why to thinking how. How do we develop technology solutions to address the challenges with pharmacovigilance in Africa? Out of the 46 countries in sub-Saharan Africa, only four have proper drug monitoring systems in place. The reality is that African drug regulators have limited to no means of monitoring medicine use or effective pharmacovigilance capabilities at hospitals. Doctors in turn are unfamiliar with the practice, overburden due to the low doctor to patient ratios and wary of admitting liability. Pharmaceutical companies also lack the incentives to adhere to them. Only 17% of countries in Africa mandate pharmaceutical companies to conduct post-marketing surveillance.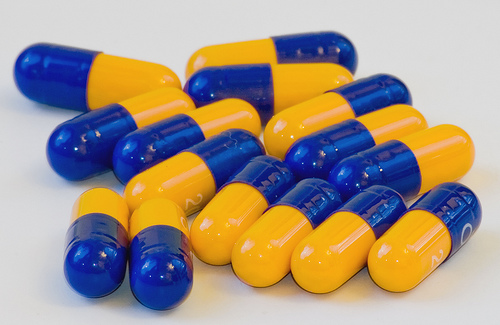 We need a better way to collect, store and process data on adverse drug effects. We need to develop a population based approach to drug monitoring. Luckily, the tools to build these solutions are right in front of us. A few decades back, not only would we not have known what data to measure, we also would have lacked the tools to record the data we measured. Today, with Africa leapfrogging the world when it comes to mobile technology, we can turn every individual into a data collector. mPharma is building an integrated drug monitoring system that connects hospitals, patients and pharmacies to a cloud-based software for the easy collection, and analysis of adverse drug reports.
Currently, mPharma is collaborating with the Zambian health ministry and the Food and Drug Authority in Ghana to pilot the system in their respective countries. I am inspired to see other African innovators develop tools to fight counterfeit drugs. My friend Bright Simmons pioneered the concept of serialisation and built mPedigree to enable consumers check the authenticity of their drugs through simple SMS messages.
Since returning to Ghana, I have been inspired and encouraged by the enterprising character of Africa's millennial generation. Out of the many challenges the continent faces are massive opportunities to build disruptive technologies to solve these problems. Africa will soon see the birth of a massive technology economy. A lot more young people will build tools to solve problems in their communities that could turn into profitable businesses. The West shall look to Africa for answers to their problems and the continent will no longer be, in the words of Juliet Roch, "global consumers of solutions but rather creators".
Gregory Rockson has worked in the healthcare sector in Africa since he was 16. He founded the Westminster United Way Free Health Fair to provide free health services to the uninsured in Missouri, USA. Connect with him on Twitter.
Rockson is one of 10 young Africans shortlisted to be a One Young World delegate at this year's summit. At this event, the M&G's Trevor Ncube will be chairing a session on African media and what Africans think of their journalists. To share your views, complete this short survey.