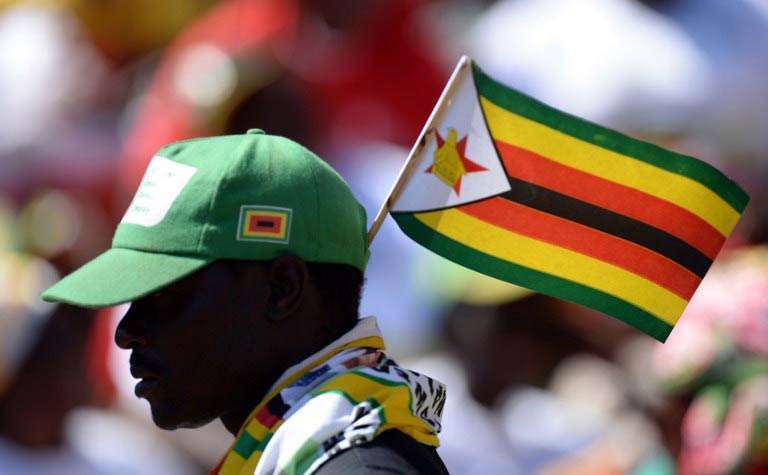 You should walk down First Street in Harare just before summer starts. You should smell the scent of the purple jacaranda flowers, it is a mixture of petrol and sugar, a scent that excites my senses. You should meet a Zimbabwean vendor at Avondale flea market, trying to sell you a wooden knobkierie of NyamiNyami , the River God. His charisma only will make you part with your hard-earned 25 dollars. His humour will make you want to know him more. He will tell you about Chido, his 14-year-old daughter with more brains than her father. He will tell you about her aspirations to study medicine at the University of Zimbabwe.
You should take a kombi from Fourth Street to the nearby town of Chitungwiza. You will hear about Tapiwa, Lisa's boyfriend, who keeps calling her incessantly, checking if she has arrived at the bus stop yet so they can go and fondle each other under the Musasa tree before Lisa has to go home and start cooking. You will hear about how the electricity always goes off except on Mondays. You will see the whindi (conductor) paying off the traffic police more times than you can count.
You should take a walk down Sam Levy's Village, a shopping paradise. There you will see people who do not experience water or electricity shortages. You will see people who have never used KK and Munga buses or any form of public transport. You will hear talk about Tin Roof and H2O, the hottest night spots in town. You will see teenagers who dress like Drake or Nicki Minaj, children who look like they stepped off the pages of Vogue. You will meet people who do not know that Zimbabwe went through an economic crisis in 2008.
You should fly to Victoria Falls. There you will truly realise that nature's beauty is ineffable. You will hear thunder that will remind you of twenty vuvuzelas being blown at once.  You will meet people who have learnt to use their hands to craft masterpieces that travel the world. You will talk to the supermarket cashier who has never been to see the "beautiful" falls even though she has stayed in Victoria Falls all of her life.
You who think you are an expert on Zimbabwe's political and economic situation. You who so causally paint a picture of hunger, strife and misery without having set foot in my country. You who are so ready to dish out advice from the comfort of your sofa on exactly what should be done to "change the course of Zimbabwe". Visit us and we will show you all we have to offer. Only then, after you have come to know us, can you casually call us a shitty country.
Keith Mundangepfupfu is a student at The African Leadership Academy, who identifies himself as a writer and activist. He is currently chasing down his dream of becoming an author. Follow him on Twitter: @whiplash16