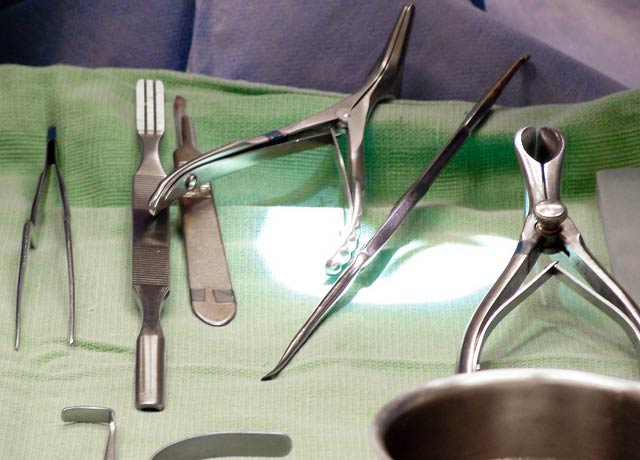 South African doctors have successfully performed the world's first penis transplant on a young man who had his organ amputated after a botched circumcision ritual, a hospital said on Friday.
The nine-hour transplant, which occurred in December last year, was part of a pilot study by Tygerberg Hospital in Cape Town and the University of Stellenbosch to help scores of initiates who either die or lose their penises in botched circumcisions each year.
"This is a very serious situation. For a young man of 18 or 19 years the loss of his penis can be deeply traumatic," said Andre van der Merwe, head of the university's urology unit and who led the operation said in a statement.
The young patient had recovered full use of his manhood, doctors said, adding that the procedure could eventually be extended to men who have lost their penises to cancer or as a last resort for severe erectile dysfunction.
"There is a greater need in South Africa for this type of procedure than elsewhere in the world, as many young men lose their penises every year due to complications from traditional circumcision," Van der Merwe said.
The patient, who is not being named for ethical reasons, was 18 years old when his penis was amputated three years ago after he developed severe complications due to a traditional circumcision as a rite of passage into manhood.
Finding a donor organ was one of the major challenges of the study, a statement by the university said.
The donor was a deceased person who donated his organs for transplant, doctors said without elaborating.
Each year thousands of young men, mainly from the Xhosa tribe in South Africa, have their foreskins removed in traditional rituals, with experts estimating around 250 losing their penises each year to medical complications.
Initiates are required to live in special huts away from the community for several weeks, have their heads shaved and smear white clay from head to toe and they move into adulthood.
Another nine patients will receive penile transplants as part of the study, doctors said, but it was not clear when the operations could be carried out.