A new law mandating across-the-board rent reductions in Senegal is a double-blessing for real estate agent Abdul Aziz Sylla. Along with paying 14% less each month for his family's three-bedroom Dakar apartment, the 36-year-old has been busy brokering deals on behalf of clients flush with newfound purchasing power – and cashing in on a flurry of commissions.
"Everyone is happy about this," Sylla said this week while standing outside his subdivided villa in Dakar's Liberte 6 neighborhood, where he also markets property. "Apartments that were just a little bit too expensive, people can suddenly afford them."
Two years after successfully running on a campaign to lower living costs, President Macky Sall has received wide praise for the law from residents frustrated with the city's pricey housing stock.
Critics of the rent reduction, however, note that it can distort the market, potentially discouraging the construction of new property or the leasing of existing housing. There are several new housing units currently being constructed, indicating that builders have not yet been discouraged by the reduction, which has been debated for years.
Enforcement will be tricky, and could determine whether the measure becomes a model for other regional governments, said Robert Tashima, Africa regional editor for Oxford Business Group.
"It goes without saying that the key to this legislation is enforcement, which has long been an Achilles' heel for other rent control and tenancy rights ordinances elsewhere in Africa," Tashima said.
Landlords will be able to increase rents once current leaseholders leave. Also a black market could emerge where sub-letters pay higher rents.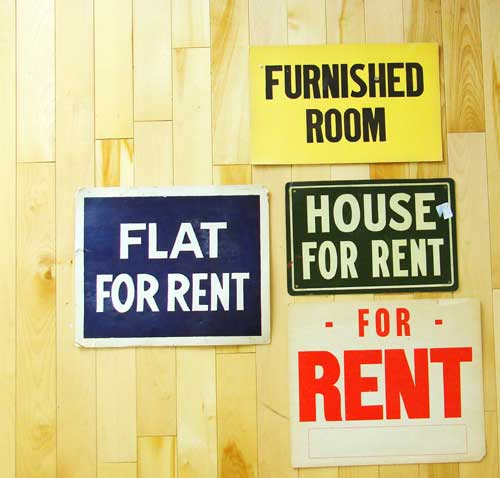 While rents have climbed throughout West Africa over the past 20 years, Dakar's increase has been especially dramatic as Senegal cemented its reputation as the most stable country in an unstable region, attracting organisations seeking to move their regional staff from bases in politically turbulent Côte d'Ivoire.
High-end buyers from countries like Nigeria have also increasingly seen Dakar, located on a peninsula that is Africa's westernmost point, as "a reliable market" for second homes, Tashima said.
Today, rental housing in Dakar's downtown Plateau district can be double that found in the central business district of Abidjan, Côte d'Ivoire's commercial capital, and often rivals prices seen in large European cities, he said.
Benefits for low-income renters
The situation got so bad that in 2010 Senegal's National Assembly launched an investigation. The new law, enacted last month, is scaled to benefit low-income renters most: Those paying less than 150 000 West African francs (roughly $310) in rent each month receive reductions of 29%. For apartments with rents between 150 000 and 500 000 francs, the reduction is 14%, and for units priced at more than 500 000 francs the reduction is 4%.
Just over half of Dakar's roughly 1-million residents are renters, according to Senegal's national statistics agency. The law does not apply to business property.
Dakar resident Cherif Gassama said the move is politically shrewd, as living costs are a top concern for Senegalese. After getting married last June, the 32-year-old spent six months scouring the city for a new apartment, finally hitting on a fourth-floor walk-up priced three times higher than the unit he leased when he moved to Dakar a decade ago.
Under the new law, his monthly rent decreased from around $300 to about $255, freeing up money he expects to spend on gasoline and staple foods like rice.
"To be frank, this is the first thing that Macky Sall has done to help us," said Gassama, who described himself as a long-time Sall supporter.
His wife, Rokhaya Diagne, agreed. "When he was first elected two years ago, he was not so focused on fixing things," she said of Sall. "He was more focused on corruption cases from the past. Now that he's actually trying to fix things people are changing their minds about him, for the better."
But like other Dakar residents, she urged Sall to consider similar measures to lower food and energy costs. "He can't just do this. He needs to do more. This is just a first step for him," she said.
Meanwhile, it is unclear whether the rent law will benefit everyone that it's supposed to. Landlords who refuse to comply face up to six months in prison and fines of up to $3 100, but Tashima with Oxford Business Group said the government needs to ensure there are "sufficient resources to oversee the rental market and adjudicate disputes."
Some landlords have openly said they will defy the law, among them Diarra Sarr, who manages property in the HLM neighborhood.
"I can't apply this measure. The state doesn't know all the work we've done to construct our houses," he said. "The government cannot impose these lower rents on us. If they want to lower rent, they need to construct social housing for the population." – Sapa-AP