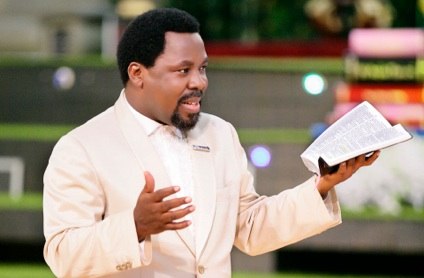 A row has erupted in South Africa over the identity of one of the bodies of dozens of South Africans who were killed in the collapse of a Nigerian church building last year.
One family suspects they were given the wrong body and has commissioned private DNA tests and warned they would want the "right" corpse exhumed if their suspicions were correct.
Phumzile Mkhulisi (47) died when a guesthouse attached to tele-evangelist TB Joshua's church collapsed on September 12 last year, killing 116 people, 81 of them South Africans.
Her body was among the last batch of  11 repatriated to South Africa on February 5 after months of delays attributed partly to waiting for DNA tests.
"I told the other families not to go ahead with their burials because none of us were sure we had the right bodies," her brother Lwandle Mkhulisi told AFP Monday.
The Mkhulisi family ignored a warning not to open the body bag they were given because the corpse could be in a deteriorated state.
Lwandle Mkhulisi said the body inside did not have a gap in the teeth like his sister did and had no skin from which they could identify birth marks or scars.
"They (the government) told us that the bodies may be infected with Ebola because Nigeria is close to Sierre Leone," Mkhulisi said.
"Sierre Leone is very far from Nigeria…. They are lying to us."
Dr Munro Marx, who handled the DNA verification process on behalf of the Nigerian authorities, said he was "100 percent satisfied" that the DNA profiles of Mkhulisi's two children matched the numbered sample belonging to her.
Marx, head of Stellenbosch University's Unistel Medical Laboratories in South Africa, said the lab had nothing to do with handling the body bags but it was "highly unlikely" that any bodies were swapped.
The Mkhulusi family's private DNA test results are due in two weeks.
An inquest into the building collapse is under way in Lagos.
Officials who have testified blamed the collapse on structural failure and said building plans for the guesthouse were never approved.