A prominent director goes to Nigeria's troubled oil-producing region and recruits 21 youngsters with absolutely no film experience.
He brings them to one of the country's most expensive hotels for a 10-day filmmaking crash-course then flies them back home to make movies about positive, non-violent change.
Picking up the tab are US taxpayers – red carpet premieres included.
"This is pretty out there," the US Consul General in Nigeria's economic capital Lagos, Jeffrey Hawkins, said of a new TV programme which chronicles the search for new moviemakers.
Dubbed Dawn in the Creeks, it aims to showcase Niger Delta role models "who did not win (their) fame and respect with a gun", said Hawkins.
The United States – as well as other countries and big oil firms – is concerned that conflict could return to the Niger Delta, which churns out some two million barrels of oil day – the highest crude output in Africa and Nigeria's lifeline.
Decades of corruption have long denied Delta residents the benefits of oil revenue while oil-related pollution, including thousands of spills, has ravaged their environment.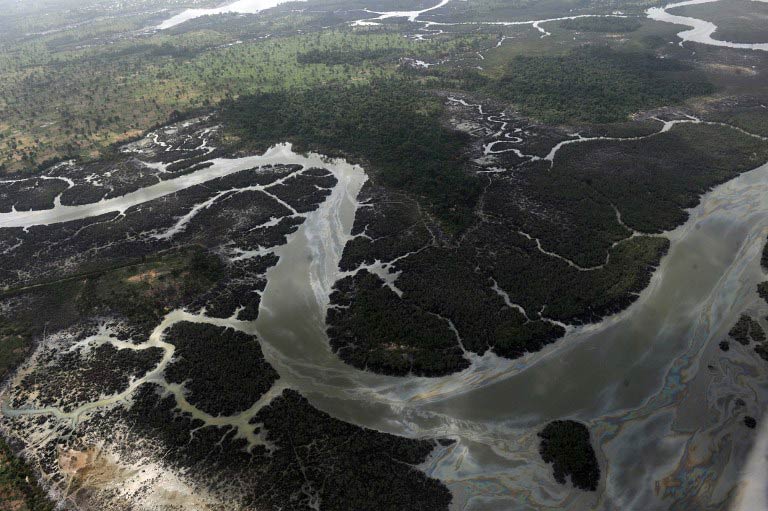 This volatile mix fuelled an insurgency that saw scores of oil workers kidnapped and infrastructure bombed – all tempered by a 2009 amnesty deal where, in effect, militant leaders got massive payouts to stand down.
Critics, however, say the payouts fostered the perception that wielding a weapon was the best way for the common man to get rich quick.
The amnesty's expiration in 2015, when Nigeria also elects a new president and parliament, has fed fears about a return to the bad old days.
The poll, too, is expected to inflame tensions, notably in the Niger Delta whose native son President Goodluck Jonathan will likely face a tough re-election bid.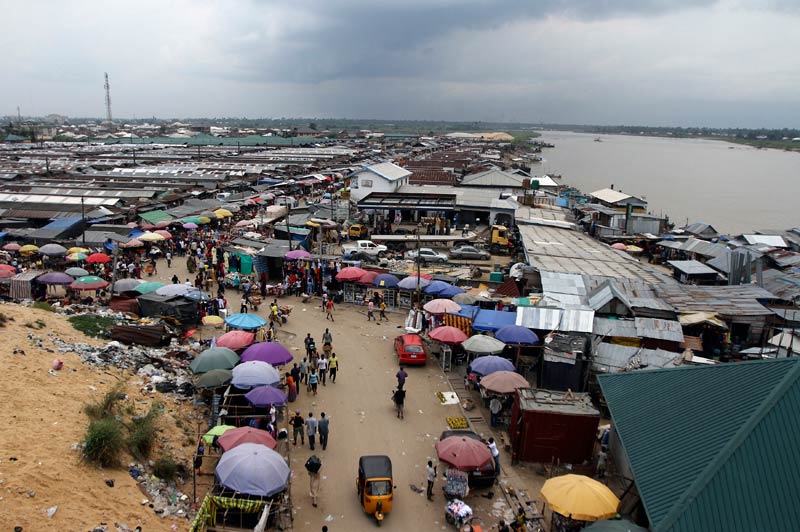 A prominent ex-militant has already threatened to take up arms if the presidency changes hands.
With this in mind – and the failure of earlier NGO peace-building campaigns after funding dried up – US diplomats "wanted to do something really glitzy," Hawkins told AFP.
Nollywood
So they turned to Nollywood, Nigeria's hugely popular domestic film industry.
First will come the television reality show about the recruitment drive and the film academy. Once a student's films are made, they will be shown during three days of US-sponsored premieres.
Running the artistic side is Jeta Amata, an accomplished director and Niger Delta native now based in Los Angeles.
In a 10-day stay in the region, he found his students at town hall meetings or stopping random people on the street.
Elina Emeseruome, a semi-employed interior decorator, said she was getting her hair done at a roadside stall in the town of Ozoro when Amata stopped to ask her thoughts on the Delta's future.
Days later, the director (39) called and told her she'd be going to Lagos to learn scriptwriting.
Her girlfriends were sceptical. "They were like, 'same old story, he's trafficking ladies'," said the 27-year-old.
But her doubts were eased when the film academy began on the manicured lawns of the plush Eko Hotel in Lagos.
Amata himself feels the Delta's future is "dicey" and said he heard multiple reports of militants mobilising to renew fighting.
"I am concerned about the region but I'm hopeful about what I see in these guys," he said of his students
Like Hawkins, Amata acknowledged that a few feel-good movies cannot undo decades of resentment and conflict. But he voiced faith that powerful stories told through film can help steer people away from militancy.
Joel Jumbo
On day six at the academy, Amata's students were divided into groups of seven and tasked with producing a five-minute film by 5pm.
Playing the male lead in a piece about a jaded wife competing for her husband's affections with a younger woman was Joel Jumbo, a 32-year-old who said he had served in both the army and been part of a militant group.
Jumbo said he got nothing from the amnesty, not even a place in job training programmes Nigeria insists are ongoing but many say have achieved little.
He was unemployed, "feeling aggressive and angry and ready to do anything". Only days before meeting Amata, he said, he was "about to go.. and meet some [of] my bad boys… militants".
Though still tense at the film school, his frustration was more about his director who showed no signs of getting the shoot done before the deadline.
It contrasted to the quiet, understated performance by Jumbo, who said he was just enjoying being around a "different kind of people".