Everyday Tendai Phiri* (32) wakes up early to set up her cardboard stall along one of Mabelreign suburb's main roads where she sells airtime, biscuits, cigarettes and savoury snacks to passing motorists and pedestrians.
Beside her makeshift stand, she unwraps the swathing she uses to bind her nine-month-old daughter to her back. She then lays a sheet of canvas onto the ground before carefully placing her baby onto it. Wrapping the child in thick fleece blankets, Phiri attempts to cushion her from the remnants of a winter cold laced with uncertainty about Zimbabwe's future.
With more than a week having passed since the announcement of Zimbabwe's election results, reality is now sinking in for Phiri and many other Zimbabweans: another guaranteed term of office for 89-year-old President Robert Mugabe. While Phiri won't say which party or presidential candidate she supported or voted for, her general fears of a return to economic mayhem point to dissatisfaction with the outcome of the polls.
"The things we lived through all those years back are just painful to remember," she states softly. "We have already been through too much."
Harare West, the constituency in which Phiri lives and voted, was an electoral anomaly for many reasons. It was one of the few that fielded two female candidates from the main contesting parties of Zanu-PF and MDC-T; one of the few in which a female candidate – Fungayi Jessie Majome – won a contested seat; one in which the MDC won one of its 49 seats in Parliament, and also a constituency with one of the youngest parliamentary candidates, 25-year-old Varaidzo Mupunga, representing Zanu-PF.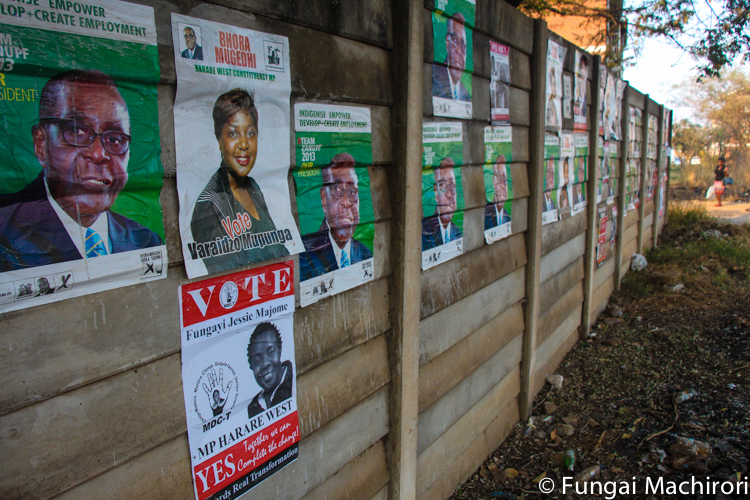 With Zanu-PF having amassed a majority of more than two thirds within the incoming Parliament, the party has gained the authority to make amendments to the new Constitution that Zimbabweans voted into power in March this year.
"It's most unlikely that the Zanu-PF party will use its two thirds majority to enhance women's rights by, for example, inserting a proviso to the effect that the quota for women's seats should only fall way when gender parity will have been attained in the seats that are up for contestation," said Majome who also served as deputy minister of Women's Affairs, Gender and Community Development in government's previous term.
Quotas for female parliamentarians are one of the gendered reforms within Zimbabwe's new Constitution that were promoted by the women's lobby prior to the constitutional vote.  Sixty seats – distributed via proportional representation based on votes won by parties within Zimbabwe's 10 provinces – have been allocated to female politicians for the life of Zimbabwe's next two Parliaments.
Another key reform put forward in the new Constitution is the establishment of the Zimbabwe Gender Commission to investigate and secure redress for gender-related rights violations. Also, the new Constitution dismantles a patriarchal legality that previously made it impossible for a woman to apply for a birth certificate and/or passport for her child without the consent of the child's father.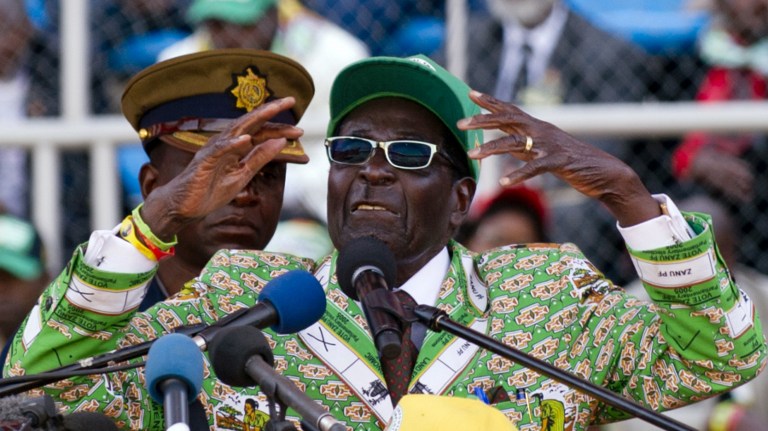 In the run-up to the presidential elections, Zanu-PF attempted to appeal to the female electorate by highlighting the sexual misadventures of main opposition candidate, Morgan Tsvangirai, through an advertisement broadcast on national television. In it, a woman recounts her story of being dumped via SMS by the former prime minister who is referred to as "a bad example" with "a lack of decency".
But Mugabe himself has not recently endeared himself to women.
Last year at the official announcement of Zimbabwe's census results, the president attracted critical commentary for blaming women for the nation's slowing population growth rate. In his speech, he asked why women had been given wombs if they were not utilising them and implored them to give the nation more children. In the run-up to the elections, Mugabe again drew large criticism internationally for referring to SADC's facilitation team spokesperson, Lindiwe Zulu, as a "stupid" and "idiotic" "street woman" for raising concerns about Zimbabwe's readiness for elections on July 31, a date only confirmed weeks before the polls.
But discussions such as these still speak little to the immediate needs of women like Phiri.
To earn a profit on her bulk airtime purchases, she needs to sell at least US$92 worth of stocks daily. For now she is making, at best, US$50 a day.  With her limited mobility – owing to the baby she has to bring to work and tend to – she is not as vigorous in selling as some of her male peers who often venture into the middle of the road to entice drivers to buy their wares. And so Phiri is now looking for a job as a maid.
Like Phiri, Angela Dhewa (28), a sales consultant with a local manufacturing company, is more concerned about the decisions she has to make about her immediate future.
"Does the fact that I can get a birth certificate for my child without my partner protect me from dying in a labour ward with no electricity, water, medication and birth attendants?" asks Dhewa who has no children and is considering the prospect of leaving the country for fear of what may follow. "If those sorts of matters are not first taken care of, there will be no child for me to register, whether or not I have a partner."
A poster of Tsvangirai, still clings to the broad-necked tree that Phiri sits under for shade at lunchtime. Some sections of the glossy paper with Tsvangirai's face have peeled away from the hold of the plastic tape and are tattering away on the same wind that seems to have blown all hope of his assuming leadership of the nation.
I make this observation to Phiri.
"What can we do?" she asks rhetorically. "Life goes on."
*not her real name
Fungai Machirori is a blogger, editor, poet and researcher. She runs Zimbabwe's first web-based platform for women, Her Zimbabwe, and is an advocate for using social media for consciousness-building among Zimbabweans. Connect with her on Twitter.