This post is inspired by Kenyan writer Binyavanga Wainaina's acclaimed "How to Write about Africa" essay, published in the Winter 2005 edition of Granta. As a food blogger who reads and writes about African cuisine, the amount of nonsensical articles I've come across on the topic have left me exasperated, annoyed, amused, bemused – and with enough material for this piece.
If your editor assigns you to review a restaurant serving African food, the following instructions will prove helpful*:
It is best practice to include the word "Africa" plus a positive descriptor in your headline. If you must be more specific, whole regions like West Africa, Southern Africa, East Africa, West Africa or Central Africa will do. Always keep the headline of your article broad, even when writing about the food of a specific country. Examples: "Tasty South African Food Now in Eastham" or "Africa's Exotic Delights".
Exceptions for use of specifics are allowed only when talking about Moroccan or Ethiopian food. Note that it is also okay to mix interchange Ethiopian and Eritrean food.
Insert yourself into the story: you are a writer for a local publication and you have decided to write about a Ghanaian restaurant. You did not make it to the restaurant opening three years ago, but emphasise that you have spent those three years fantasising about trying out the food there.
Mention that the first time you tried Cameroonian food was many years ago. Doing so indicates your expertise and allows for some form of comparative analysis. Other reasons for your expertise include having a Cameroonian roommate in college and enjoying a homemade feast during his graduation celebration.
Comment on the growth of the Somali community in your area in recent years. Give some statistics and bring up the most famous local Somali. A quote from him/her is good, but not necessary. Have said local discuss the population growth of "his people" in your area.
Refute any stereotypes the reader may have about African food. Some of the stereotypes to disclaim: African food is oily; it is difficult to eat; it is not popular; it is hard on the taste buds; African food is bland; it is hard to find; Africans are starving so their food does not offer room for complexity, etc.
Remind the reader that Africa is not a country, but still do not offer specifics.
Quote the African and African American studies professor at your local university.
Mention Marcus Samuelsson.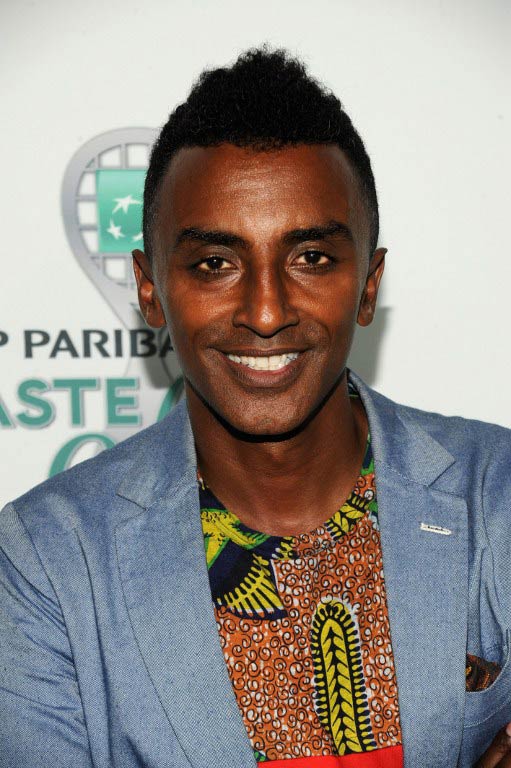 Describe the restaurant. Make full use of your senses and description skills. Note the traditional furnishings (wood carvings, basket stools) and the merriment of the clientele. Take a photo.
Remark that from the sights and the smell of the delicious food to the foreign language being spoken over rhythmic music in the background, you could very well be in Dar-es-Salaam. You have never been to Dar-es-Salaam, but you are sure this is what it would be like. After first reference, call it "Dar" – like the locals do.
Interview some customers, preferably a local taxi driver. He eats his lunch here every day. He is from Rwanda. He is drinking Tusker. Quote him once.
Highlight the four to five white people in the restaurant and emphasise the diversity of the place. Include that this is a place suitable for the adventurous. Quote the few patrons profusely.
Mention Marcus Samuelsson again.
Introduce the owner of the restaurant. If male, he moved to the country 10 years ago and learned to cook by working in the restaurant of a hotel. Another option is that he had no idea how to cook upon arrival and taught himself everything he knew after a bout of severe homesickness. His name is Chuck.
If female, she is a motherly figure who walks round greeting customers as if they were family. Think Mother Africa. She has a twinkle in her eye. She is plump. Everyone calls her Mama O.
Ask Chuck or Mama O why they chose to open a restaurant. Ask about the name of the restaurant and what it means.
Discuss the menu and gloss over the regular dishes (remember, you ate this at your friend's graduation). Focus on the most exotic-sounding foods.
Point out that Mama O brought out a knife and fork for you, but you endeavored to go ahead and eat with your hands. Mention that you cleared your plate. Don't offer criticism.
Conclude with your general sentiments of enjoyment. Do it in a way that subliminally tells your readers, especially the adventurous, that it is okay to come eat here. And note that it was only when you walked out the door  that you were reminded that you were back in Seattle.
Visuals are always a plus. Along with the photos of the restaurant's interior, take photos of the food you ate.  There will be little if any food styling to ensure the reader views the food in its authentic state.
*These instructions will prove helpful even outside of writing restaurant reviews. Use them in whatever context African food is mentioned. This may also be especially useful for the foreign volunteer blogging about his/her food experiences in an African country, as this is a very popular sub-culture of African food writing.
Adhis is a journalist who blogs at Chef Afrik where she is currently cooking her way through Africa one country at a time. She writes about food, travel and culture on the continent. Connect with her on Twitter.